Uber's car-sharing service banned in Israel in latest legal setback for taxi firm
Injunction follows complaints by Israel's Ministry of Transport, the taxi drivers' union and rival ride-hailing company Gett
Ben Chapman
Monday 27 November 2017 13:43 Comments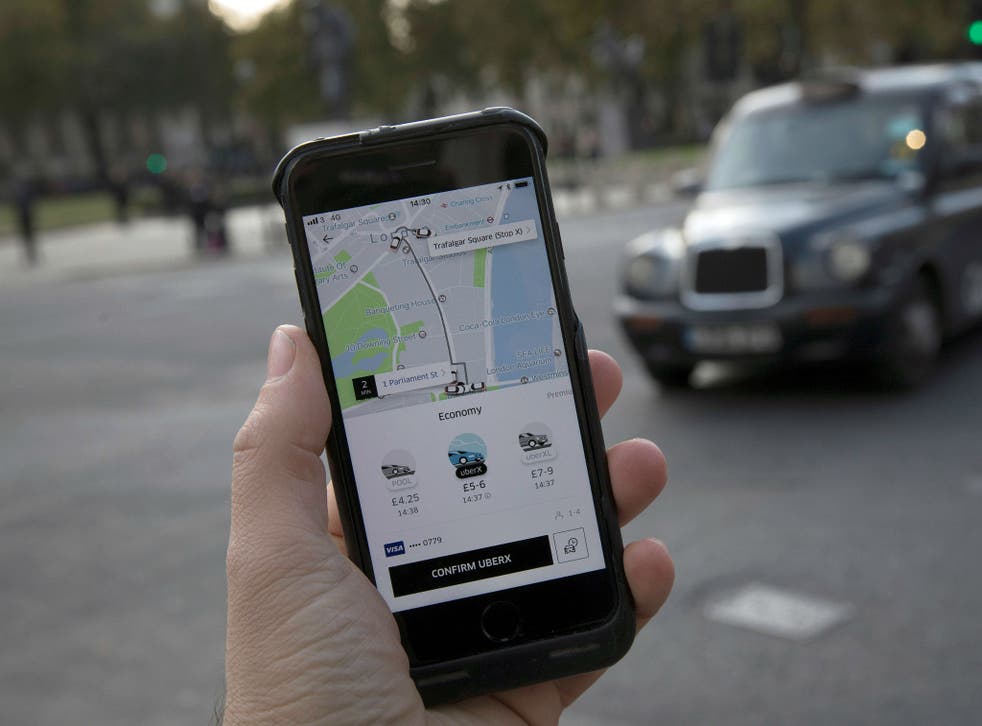 Uber has been banned from operating in its car-sharing service in Israel, according to local news outlets. A judge ordered that all of Uber's "ride-sharing" services in the country must stop by 10am local time on Wednesday, the Jerusalem Post reported.
Uber had hoped that a trial in Tel Aviv could be expanded, but those plans have now experienced a damaging setback after a judge in the city ruled that the drivers for the Uber Day and Uber Night car-sharing services didn't have the correct insurance and licences.
The injunction quoted Uber's lawyer as agreeing to "a permanent stay on everything to do with Uber Night and Uber Day operations in their current format", Reuters reported.
In Israel, all taxi drivers must have a licence in order to carry passengers but Uber had argued this did not apply to its car-sharing service. Drivers were not making a profit, they were only earning enough to cover the cost of maintaining their vehicles, the company reportedly said.
The injunction follows complaints by Israel's Ministry of Transport, the taxi drivers' union and rival ride-hailing company Gett, who claimed that Uber was undercutting rivals by flouting rules.
Uber began testing its service in Israel late last year and expanded its car-sharing operations in October despite objections from some sections within the government.
The ban is the latest legal blow for Uber, which is facing numerous battles with authorities around the world. The company is currently appealing a decision by Transport for London not to renew its licence to operate a taxi service.
Also in the UK, the ride-hailing service has announced that it is going to the Supreme Court to appeal a decision that its drivers should be entitled to rights such as holiday pay and sick leave. The company has also faced challenges over how it operates in Norway and Italy, among other countries.
An Uber spokesperson said: "While we are ending our Uber Night and Uber Day pilots, we will continue to offer UberTAXI in Israel. We are committed to working with the Israeli authorities to explore how technology can improve our cities with safe and affordable transportation alternatives."
Register for free to continue reading
Registration is a free and easy way to support our truly independent journalism
By registering, you will also enjoy limited access to Premium articles, exclusive newsletters, commenting, and virtual events with our leading journalists
Already have an account? sign in
Join our new commenting forum
Join thought-provoking conversations, follow other Independent readers and see their replies