UK's biggest companies more than double proportion of female board members in past six years
The number of all-male FTSE 350 company boards has fallen from 152 to just 10 since 2011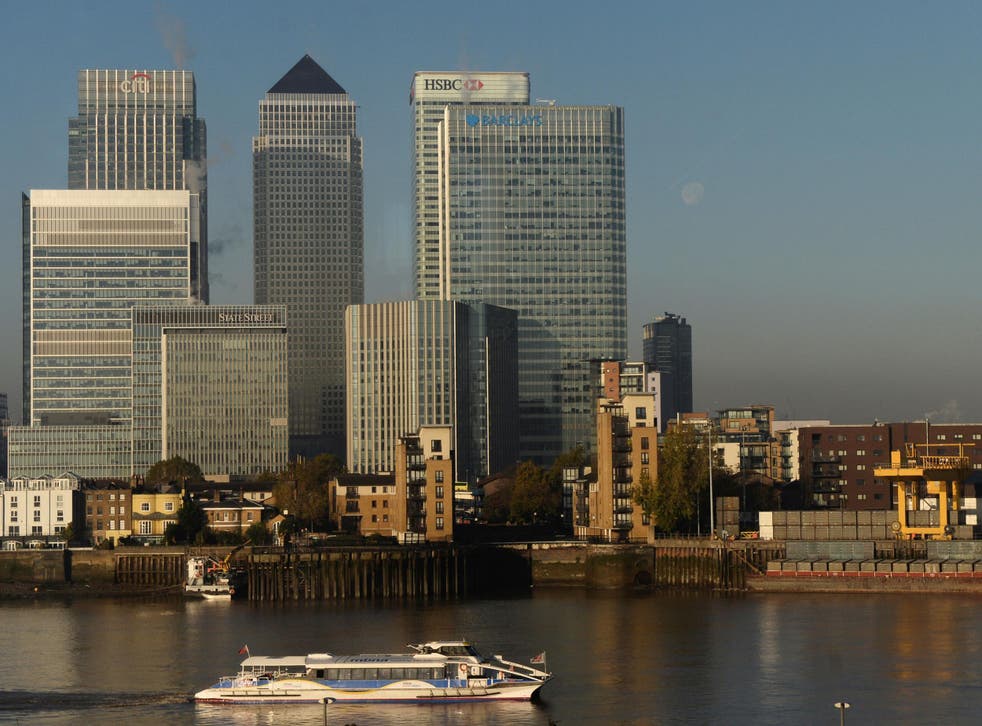 The UK's 100 biggest publicly listed companies have collectively more than doubled the proportion of board positions occupied by women in the past six years, but a major Government-backed review has found that much more still needs to be done to achieve real gender diversity across corporate Britain.
The Hampton-Alexander Review, published on Thursday, shows that almost 28 per cent of board positions at FTSE 100 companies are now occupied by women, up from just 12.5 per cent in 2011.
But Sir Philip Hampton, who chaired the review with the late Dame Helen Alexander, said that corporations need to quicken the pace of progress to achieve real, notable change.
He urged the review's voluntary 33 per cent target for women in senior positions at FTSE 100 companies by 2020 to be extended to senior executive leadership positions across the whole of the FTSE 350 – the index which includes the 350 biggest publicly listed companies in the UK.
Over the next three years, he said that at least 40 per cent of all appointments to senior positions would have to be filled by women if FTSE 350 firms are to hit the target.
Since 2011, the number of all-male FTSE 350 company boards has already fallen from 152 to just 10.
"Some of our largest companies have made significant progress towards meeting these challenging targets, both on boards and in their leadership teams. We should be seeing all FTSE companies now making strides to improve the gender balance at the top," Sir Philip said.
"We have seen time and time again that our most successful companies are those that champion greater diversity and inclusion, and our largest companies are stepping up their efforts on this issue in order to reap both the societal and economic benefits," he added.
Lady Barbara Judge, chairwoman of the Institute of Directors, said that progress on the FTSE 100 showed that there are "plenty of talented women out there just waiting to be given the chance to show they belonged in the board room".
"The next challenge is to create a step-change in the proportion of senior executive positions held by women. In this way, we can build a pipeline of female talent to consolidate and build on the improvements we seen in the past few years," she said.
Commenting on the review, professional service firm KPMG's deputy chair Melanie Richards said that while the target set out by Sir Philip are ambitious, there are "are clear commercial benefits to achieving it".
"With the scale of global change we are now seeing, UK businesses who access the best talent at all levels will set themselves apart from their competitors. Diversity needs to be a top priority for all UK businesses, not just those leading the FTSE," Ms Richards said.
"It is our collective responsibility to ensure that women with the talent, drive and ambition to one day lead the UK's largest companies have exactly the same opportunities to do so as their male counterparts," she added.
Despite making strides towards greater diversity at board level, the FTSE 100 still only had six female chief executive officers during the fiscal year 2016.
And stubborn gender pay gap has also cast a harsh spotlight on the UK's diversity problem in recent months.
A recent report by the World Economic Forum on the gender pay gap placed the UK 15th in a global ranking, behind G20 peers France and Germany.
Britain ranked only 53rd in terms of economic participation and opportunity, largely because of the gaping divide in unpaid work between the sexes. The report showed that 57 per cent of all work that UK women do is unpaid, compared with just 32 per cent for men.
"And at times of great change, it's all too easy to let things to slip backwards," said Carolyn Fairbairn, director-general of the Confederation of British Industry, commenting on Thursday's review.
"This must not be allowed to happen. Today's report is a timely reminder of how far we still have to go to ensure capable women can progress from entry-level to senior management positions."
Register for free to continue reading
Registration is a free and easy way to support our truly independent journalism
By registering, you will also enjoy limited access to Premium articles, exclusive newsletters, commenting, and virtual events with our leading journalists
Already have an account? sign in
Join our new commenting forum
Join thought-provoking conversations, follow other Independent readers and see their replies