UK consumer spending to slow this year, new research shows
The squeeze on consumers is hitting retailers hard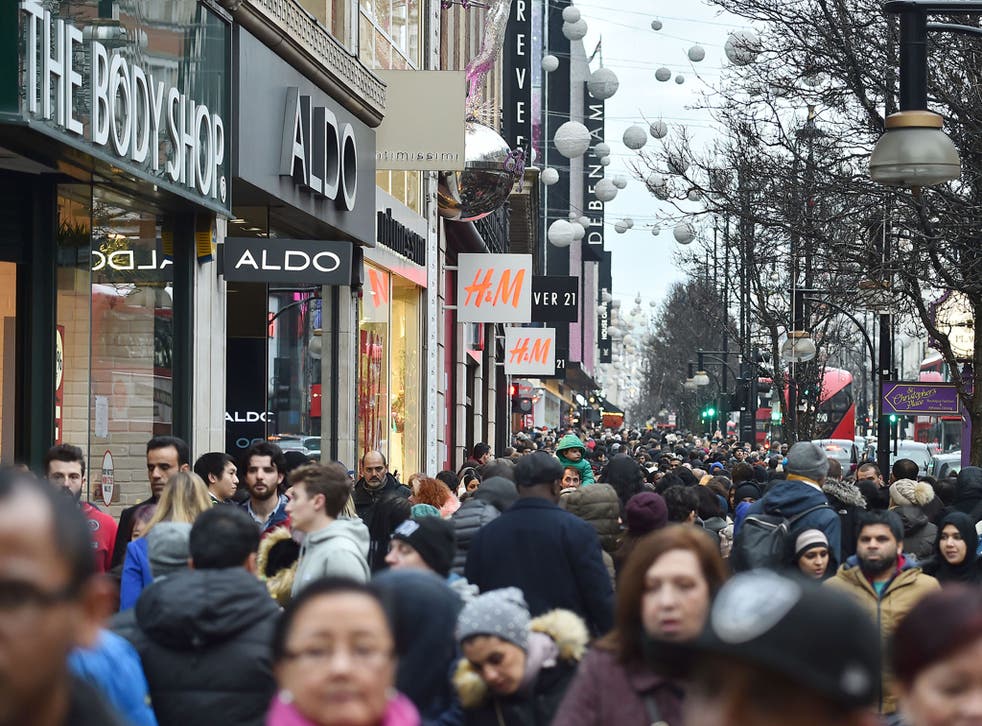 UK households will tighten their belts even more this year as the impact of faster inflation and weak wage growth deepens.
Consumer spending will grow 1.3 per cent this year, slipping further from a six-year low of 1.4 per cent in 2017, EY Item Club said in a report on Monday. While price gains will slow over the next few years, pay increases are also set to remain modest.
The economy is struggling to overcome the effects of the decision to leave the European Union, which triggered currency-driven inflation and created uncertainty that has weighed on investment and wage growth.
Spending growth has dropped from 2.9 per cent in 2016 and the squeeze on consumers is hitting retailers hard, with Toys "R" Us and electronics chain Maplin collapsing last week.
"While the impact of higher inflation should slowly fade, the UK consumer will be hit by new issues which will impact their spending power," said Mark Gregory, EY's chief economist.
"Our prediction of a 'so-so' consumer sector over the next few years points to a 'so-so' economy, growing at an unspectacular rate compared with past standards."
EY Item Club expects the Bank of England to increase interest rates twice this year to keep a lid on prices. Higher borrowing costs will further damp household spending, which accounts for about 65 per cent of gross domestic product.
Bloomberg
Register for free to continue reading
Registration is a free and easy way to support our truly independent journalism
By registering, you will also enjoy limited access to Premium articles, exclusive newsletters, commenting, and virtual events with our leading journalists
Already have an account? sign in
Register for free to continue reading
Registration is a free and easy way to support our truly independent journalism
By registering, you will also enjoy limited access to Premium articles, exclusive newsletters, commenting, and virtual events with our leading journalists
Already have an account? sign in
Join our new commenting forum
Join thought-provoking conversations, follow other Independent readers and see their replies