UK economy grows by 2.6% in 2014 - but growth weakens in final quarter
The economy managed a 0.5% advance in the final three months of last year, lower than expected
Russell Lynch
Tuesday 27 January 2015 12:07 Comments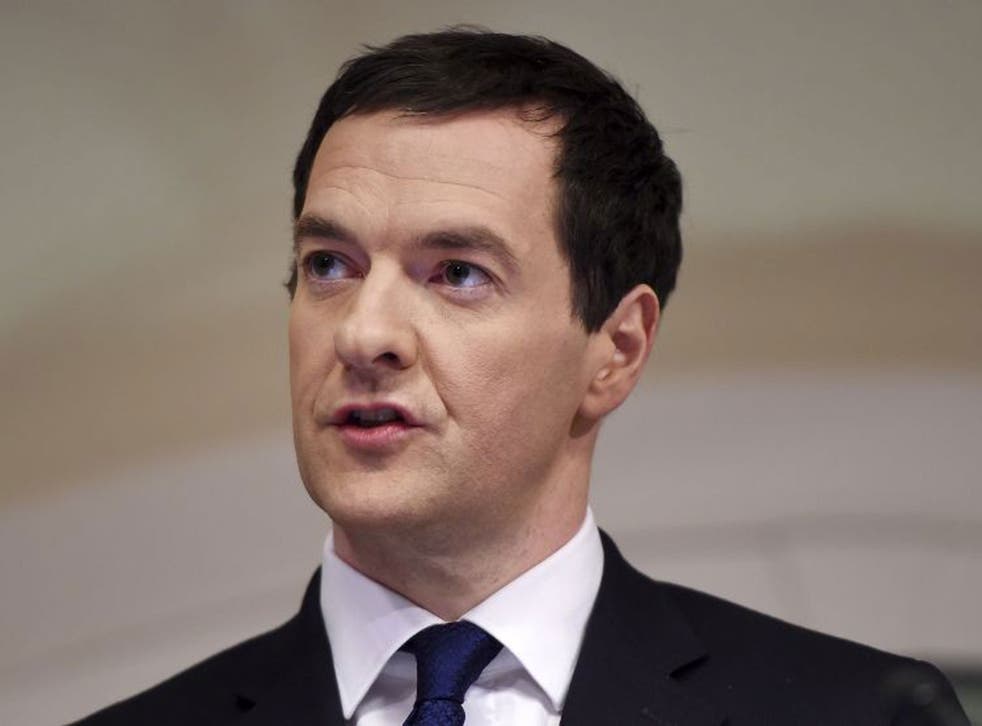 Figures released today delivered a major blow to the Coalition's ambitions to rebalance the economy - as the UK showed its weakest growth for a year.
The economy managed a 0.5 per cent advance in the final three months of last year, lower than expected.
But the burden of the recovery was shouldered by the UK's dominant services firms — from accountants to restaurants and pubs — whereas the nation's industrial and building sectors slid into reverse.
For last year overall the economy grew 2.6 per cent — up from 1.7 per cent in 2013 and putting it on track to have been the world's fastest-growing major economy last year.
But in currency markets, sterling also lost 0.3 cent against the dollar as dealers bet on delayed interest rate rises from the Bank of England in the wake of a second successive quarter of slowing growth.
The Chancellor boasted nearly five years ago that the "much-needed rebalancing of our indebted economy" was underway, but experts said the "rebalancing story was completely out of the water".
Although services managed a 0.8 per cent expansion in the final quarter of last year, the UK's industrial base - including manufacturing - saw a marginal 0.1 per cent decline, according to the Office for National Statistics' first estimate.
Construction output (though likely to be revised), sank even further, down 1.8 per cent.
The ONS' chief economist Joe Grice said it was "too early to say" whether the figures heralded a general slowing-down of the economy.
But the data underlined that services remain the only sector of the UK economy to have surpassed its pre-recession peak in 2008.
ING's James Knightley said the figures hinted at a "loss of momentum" in the recovery.
"The whole rebalancing story is completely out of the water, although the construction figures could bounce back… This will be confirmed in a month's time when we get the expenditure break-down that will show consumer spending being the key growth driver."
Data from the British Bankers' Association underlined the economy's dependence on the consumer as figures showed growth in unsecured lending up 3.8 per cent on last year in December - the biggest rise for six years.
Commerzbank economist Peter Dixon said: "Rebalancing? 'What rebalancing?' is the question. There was a decent rise in business investment but we are not going to get strong exports this year. Rebalancing is always going to be a long haul."
But in terms of the overall economy, shoppers are likely to help the recovery regain some steam in the present quarter as the benefit of low inflation feeds through to increased consumer spending power, Dixon argued.
Register for free to continue reading
Registration is a free and easy way to support our truly independent journalism
By registering, you will also enjoy limited access to Premium articles, exclusive newsletters, commenting, and virtual events with our leading journalists
Already have an account? sign in
Join our new commenting forum
Join thought-provoking conversations, follow other Independent readers and see their replies