Recession: Almost half of UK firms expect economy to contract in 2020
Tensions such as trade tariffs and Brexit seen as biggest risks, survey finds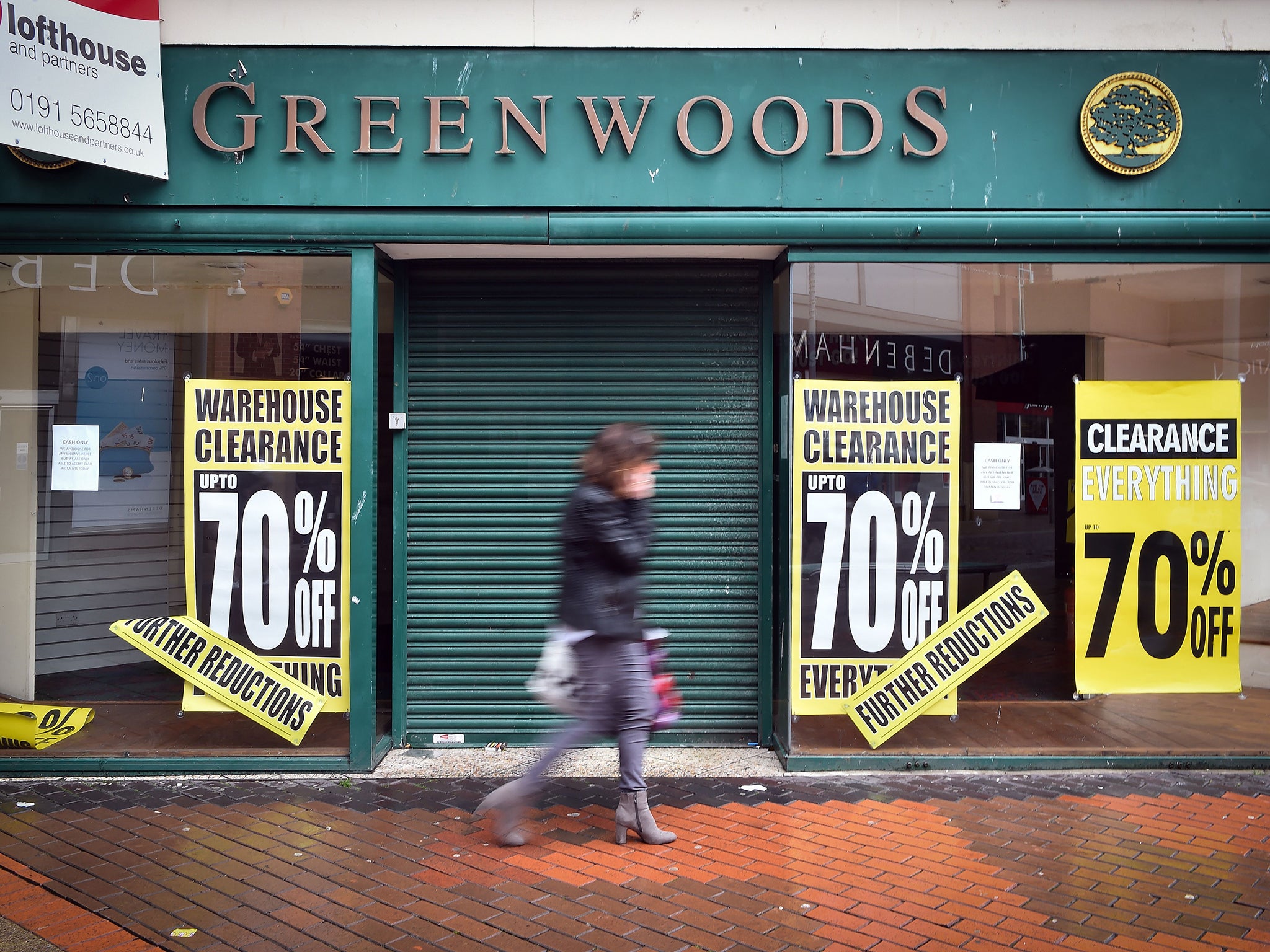 Almost half of UK businesses expect there will be an economic recession this year, while one in three believes the contraction could be as much as 4 per cent, according to a survey of senior directors.
The research, based on 250 senior executives at medium-large sized businesses across the UK, also revealed that well over a third (37 per cent) also expect to see a global recession or international global crisis in 2020.
The survey by trade finance provider Stenn found that almost two-thirds of firms ranked increased geopolitical tensions, such as trade tariffs, Brexit or regional instability, as the number one risk to businesses in 2020.
Increased environmental concerns and climate change came in as the second largest risk (50 per cent), while changing consumer behaviour, such as shopping online rather than in store, took third place (48 per cent).
Stenn's survey also showed that almost one in five (16 per cent) of US firms expect the economy to shrink in 2020, most likely by 1 to 3 per cent.
Kerstin Braun, president of London-based Stenn Group, said that Boris Johnson's election victory had provided some "much-needed solidity" to the economy, adding that with Brexit now receiving legal backing, businesses could begin to plan for the future.
"But the prolonged uncertainty has been battering the UK economy and many businesses are concerned Brexit could cause the economy to shrink in 2020," she said.
"It's vital UK firms start investing again as they exit Brexit limbo. This is critical for long-term growth. If current political and economic uncertainties ease, we could see a gradual revival in activity over the course of the year."
Official figures released on Monday showed that the UK economy shrank unexpectedly by 0.3 per cent in November. However, the downbeat message of the Stenn survey runs counter to the consensus in the City of London, which last month predicted that on average the UK economy would grow by an anaemic 1.1 per cent in 2020.
There was further downbeat news on the UK economy from the retail analysts Springboard, which said there was a 2.5 per cent drop in visitors to Britain's high streets and shopping centres in December compared with a year earlier.
Diane Wehrle, Springboard's marketing and insights director, said: "The reasons why this occurred are varied but reflect the caution and spending restraint of consumers which typifies low consumer confidence that has been ongoing for the last three years."
She pointed out that the timing of Black Friday and Cyber Monday brought festive trading forward, leading to a noticeable decline in footfall over the two weeks leading up to Christmas.
Last week saw a string of downbeat trading updates from major retailers including Marks & Spencer, John Lewis and Superdry. Official figures on Friday will show whether retail sales recorded a second successive monthly fall.
Join our commenting forum
Join thought-provoking conversations, follow other Independent readers and see their replies