UK's big estate agents are under threat, new research shows
Foxtons and Countrywide are rapidly losing market share to online competitors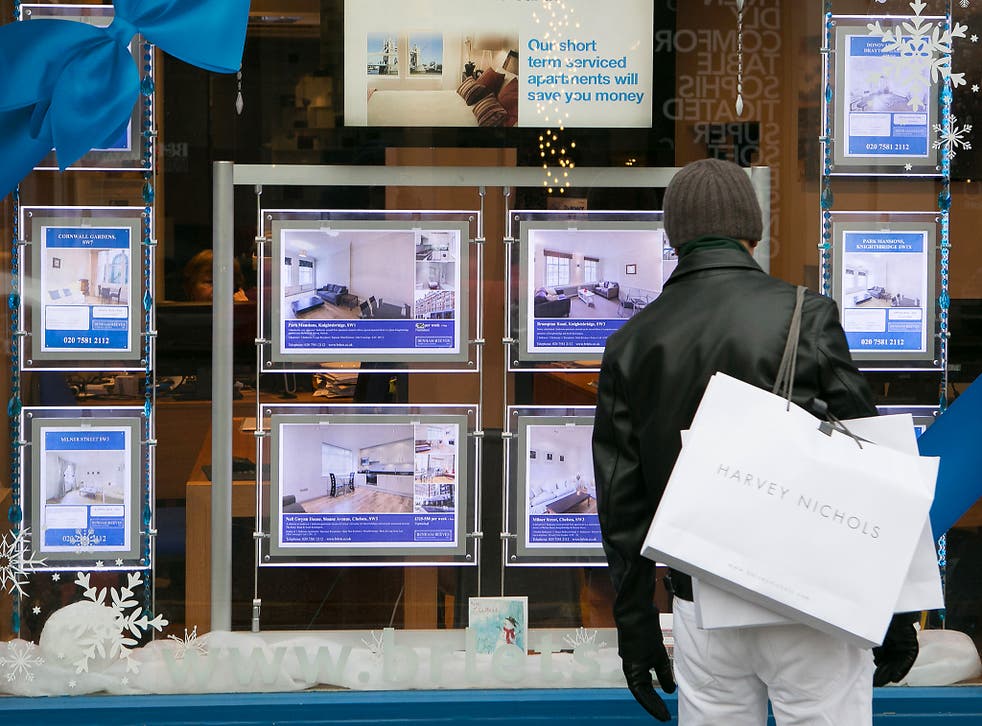 With no let-up in sight for listed UK real estate agents, the companies could find themselves the target of a wave of mergers and acquisitions activity.
So say industry analysts and executives, who note that traditional high-street players, like Foxtons and Countrywide, face a stagnant housing market while losing market share to online competitors. Investors are running out of patience – their shares have tumbled by about a quarter and more than half in the past year, respectively, compared with a modest gain in the FTSE Small-Cap Index.
The largest brokers need to look for ways to cut costs – merging with another company or an investor is one option – according to ETX Capital's Neil Wilson.
"A merger of equals or takeover are definitely options that would make sense, given what the market conditions and share prices are," said Wilson, a senior market analyst at the finance firm in London. "The more traditional letting agents must be looking for a way to cut costs in this environment. There is a clear rationale for M&A."
Countrywide is UK's largest real estate broker, while Foxtons is a bellwether of the London market; as such, the companies are at the centre of the talk about mergers and acquisitions. Research by accountancy and advisory network Moore Stephens indicates that 19 per cent of estate agents show warning signs of becoming insolvent.
"From a private-equity point of view, Countrywide and Foxtons tick a lot of boxes," said Christopher Millington, an analyst at Numis Securities in London, with a buy rating on Foxtons and a hold rating on Countrywide.
"The shares have underperformed, but they should be able to generate decent cash going forward," he said. "In the case of Foxtons, this will depend on how long the London market takes to turn around, and in the case of Countrywide, it will be about how they restructure management to improve the operational performance."
A spokesman for Foxtons and a Countrywide spokeswoman both declined to comment.
Britain's housing market is poised for a lifeless 2018, weighed down by political and economic uncertainty, tax changes, stretched affordability and the Bank of England's rate hike in November. The number of residential properties changing hands fell in December to the lowest since 2016, while London house prices dropped in the fourth quarter by the most since the depths of the 2009 recession, according to data from HM Revenue and Customs and research firm Acadata.
Traditional brokers are under particular pressure to bulk up to share costs because of the success of online agents. These companies have captured between 5 per cent and 7 per cent of the UK home-sales market over the past three years, according to Paula Higgins, founder and chief executive officer of the HomeOwners Alliance. The consumer organisation estimates that UK buyers save an average of £2,500 by using an online service.
Countrywide issued a profit warning last month that sent its stock sliding by the most since the Brexit result, while Foxtons reported a drop in 2017 revenues and cautioned about challenging trading conditions ahead.
Online rival Purplebricks has also seen its shares fall recently in the general market downturn and after a critical report from Jefferies Group, but they're still up more than 80 per cent in the past year.
Tackling Problems
Foxtons and Countrywide are taking steps to adjust to the challenging conditions. Foxtons, which is more focused on the UK capital, has moved away from the high-end market and plans to announce new strategic initiatives in February. Countrywide said last month that Alison Platt resigned as chief executive and a board member. It appointed as executive chairman an industry veteran with experience in online business adoption.
While analysts praised that decision as the first step in the company's recovery, investors were less convinced, sending Countrywide's shares down almost 20 per cent since.
Jefferies reiterated its hold rating on Countrywide on Wednesday, noting the company's exposure to weakness in the domestic housing market as well as uncertainty over strategy. Analysts including Anthony Codling said they're waiting for the broker to publish its results next month, when they hope to learn more about its measures to improve performance which could, they said, affect the share price.
Varde Partners' Tim Mooney is among the bears who don't see Foxtons and Countrywide as attractive investments.
Mr Mooney said estate agents' broker commissions are "just a joke". He added: "There's an analogy to travel agents -- nobody books their holidays in a high-street travel agent's anymore, it's online."
Bloomberg
Register for free to continue reading
Registration is a free and easy way to support our truly independent journalism
By registering, you will also enjoy limited access to Premium articles, exclusive newsletters, commenting, and virtual events with our leading journalists
Already have an account? sign in
Register for free to continue reading
Registration is a free and easy way to support our truly independent journalism
By registering, you will also enjoy limited access to Premium articles, exclusive newsletters, commenting, and virtual events with our leading journalists
Already have an account? sign in
Join our new commenting forum
Join thought-provoking conversations, follow other Independent readers and see their replies