The UK Government subsidies that divert thousands of tonnes of food from feeding the hungry
The UK Government has invested £160 million of taxpayers' money in plants that convert unwanted food into energy 
Hazel Sheffield
Tuesday 09 February 2016 18:00 Comments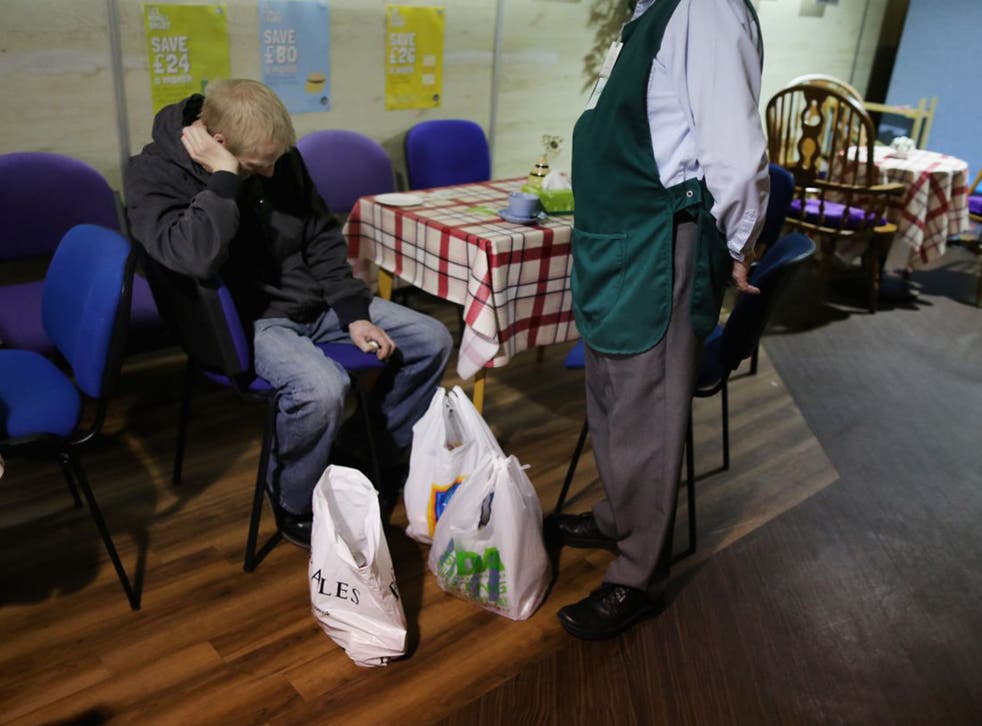 Thousands of tonnes of edible food are being diverted from feeding the hungry because of Government subsidies that make it cheaper to turn food into energy or fertiliser.
The UK Government invested £160 million of taxpayers' money in plants that convert unwanted food into energy using a process called anaerobic digestion in the 18 months to March 2015 alone.
Food charities say no similar subsidies exist to make sure food waste gets to the needy at a time when more and more people are turning to food banks.
"By not supporting the redistribution of surplus food alongside anaerobic digestion, the Government has come up with the classic law of unintended consequence: we are sending food to be used as energy when people are going hungry, which is barking mad," Lindsay Boswell, CEO of Fareshare, told the Independent.
The number of anarobic digestion plants has doubled in the last six years to 140. Another 200 plants have received planning permission.
They get a subsidy called a Feed In Tariff, which covers the cost of collecting and transporting unwanted food.
Fareshare takes thousands of tonnes of food donations from the food industry and uses it to hold breakfast clubs for disadvantaged children, homeless hostels, luncheon clubs for older people and domestic violence refuges. Last year they provided enough food for 17.7 million meals.
But FareShare has no choice but to charge retailers and suppliers for donated food in order cover storage and distribution costs.
FareShare has called for the UK Government must give tax breaks to ensure the food industry's first priority is to feed those in need.
"The anaerobic digestion industry does not want to be turning good quality food into energy. It's not good business to be doing something that daft. But there is considerable pressure, having created the appetite from the plants, to keep the beast fed," Mr Boswell said.
In March, MPs are due to debate a Food Waste (Reduction) Bill, which aims to cut food waste in half by 2030.
Kerry McCarthy MP, Labour MP for Bristol East, said legislation is needed because voluntary action has failed.
"We need urgent action to tackle the scandal of wasted food," she said. "Legislation is essential."
An estimated 20-40 per cent of UK fruit and vegetables are rejected by supermarkets before they even reach the shops for reasons ranging from failure to meet strict cosmetic requirements for food, to last minute reductions in orders.
Biggest business scandals in pictures

Show all 20
A recent investigation found that farmers in Kenya who are supplying the horticultural export market are regularly forced to waste up to 50 per cent of their produce.
Meanwhile the number of people applying to food banks for emergency food continues to climb. Food banks do not take surplus food in the UK, but donations.
More than 1 million people applied to food banks for three day's emergency food in 2014- 2015, up from 913,128 in 2013-14, according to data compiled by Statista.
The Government Department for Environment, Food and Rural Affairs relies on UK businesses volunteering to cut waste in the absence of legislation.
"Leading UK retailers and manufacturers – representing over 90 per cent of the grocery market by sales – have signed up to our voluntary Courtauld Commitment, which has contributed to a 15 per cent reduction in total household food waste since 2007," a spokesman said.
Register for free to continue reading
Registration is a free and easy way to support our truly independent journalism
By registering, you will also enjoy limited access to Premium articles, exclusive newsletters, commenting, and virtual events with our leading journalists
Already have an account? sign in
Join our new commenting forum
Join thought-provoking conversations, follow other Independent readers and see their replies