UK inflation: CPI came in lower than expected in July sending the pound down against the dollar and euro
The annual rate of CPI inflation was 2.6 per cent in the month, equal to June's figure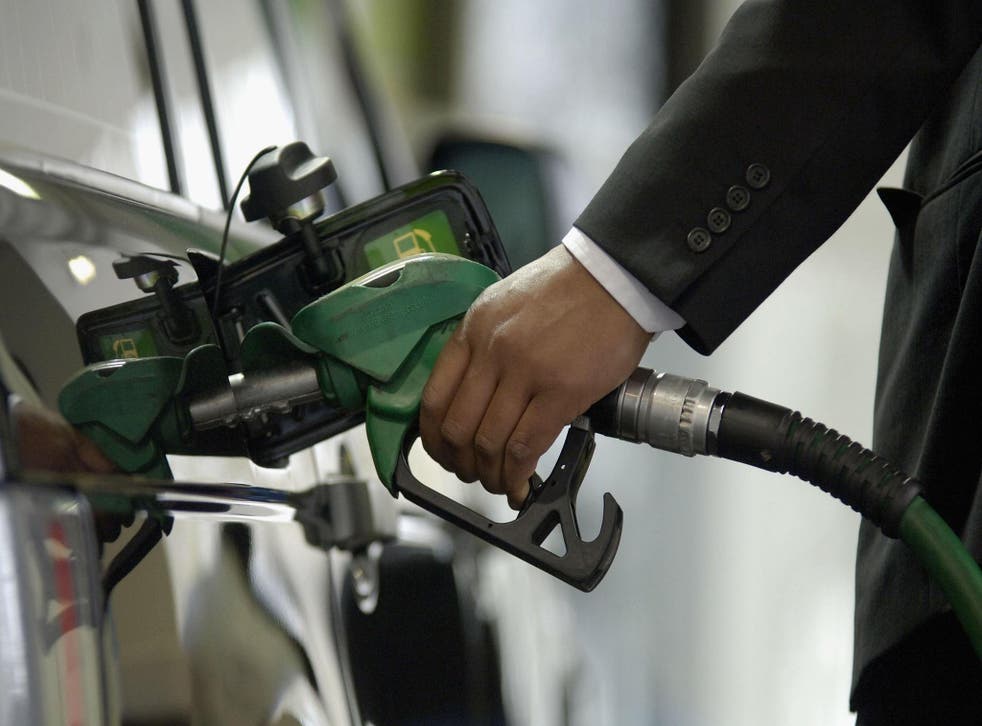 Consumer price inflation came in lower than expected in July on the back of another sizeable fall in fuel prices, but retail price inflation beat estimates spelling a larger rise in rail fares next year.
The annual rate of CPI inflation was 2.6 per cent in the month, equal to June's figure and lower than the 2.7 per cent City of London analysts had pencilled in, according to the Office for National Statistics.
However, RPI inflation, which although stripped of its "national statistic" status is still used to benchmark rail price increases for next year, came in at 3.6 per cent, higher than the 3.5 per cent expected in the Square Mile.
Most 2018 rail fare increases for private train operating companies have been capped by the Government at the rate of RPI inflation for July in the previous year.
"Long suffering commuters will see their costs increase by as much as the inflation rate at a time when their average wage rise is only around 1 per cent. And such a fare hike will only add to inflation," said Callum Bennie, an analyst at Scottish Friendly.
The lower-than-expected CPI figure caused the pound to fall as markets saw the prospect of an imminent interest rate hike from the Bank of England as less likely.
Sterling slumped 0.45 per cent to €1.0954 against the single currency on the back of the figures – its lowest level in almost eight years.
The pound saw more drastic falls against the dollar, trading 0.83 per cent down on Tuesday at $1.2857.
Core CPI inflation, which strips out volatile energy and food prices, was 2.4 per cent, also unmoved since June.
Separately, the ONS reported that factory input prices were up 6.5 per cent in July, down from an inflation rate of 10 per cent in June, suggesting the impact of the post-Brexit vote slump in sterling on import prices is abating.
Tuesday's data suggests UK inflation may peak lower than previously thought, which could persuade the Bank of England to delay rate rises for longer.
There were upward contributions to the CPI rate from food, clothing and electricity.
However, this was offset by a downward pressure from motor fuel prices, with prices falling 1.3 per cent in July, the fifth successive monthly decrease.
Despite the pause in CPI inflation growth, prices are still rising well ahead of average wages, meaning a real terms squeeze on most peoples' living standards.
"Although inflation is likely to start falling next year, we understand some families are concerned today about the cost of living. That is why we have given the lowest paid a pay rise through the National Living Wage and are cutting taxes for 31 million people," said a Treasury spokesperson.
The Treasury also defended the use of the discredited RPI as a benchmark for passenger rail fare increases – something that has been widely criticised by economists and statisticians – on the grounds that the index is still used to determine the growth of some charges imposed on train companies by the state-owned Network Rail.
"We know there will be a focus on the RPI this month, but the National Statistician has been clear it is not a good measure and we do not recommend its use," said James Tucker of the Office for National Statistics.
The increase in the RPI inflation rate in July, relative to June, was accounted for by travel costs, household goods and food.
Register for free to continue reading
Registration is a free and easy way to support our truly independent journalism
By registering, you will also enjoy limited access to Premium articles, exclusive newsletters, commenting, and virtual events with our leading journalists
Already have an account? sign in
Register for free to continue reading
Registration is a free and easy way to support our truly independent journalism
By registering, you will also enjoy limited access to Premium articles, exclusive newsletters, commenting, and virtual events with our leading journalists
Already have an account? sign in
Join our new commenting forum
Join thought-provoking conversations, follow other Independent readers and see their replies