Nurofen owner Reckitt Benckiser ordered to stop selling 'misleading' target specific painkillers
Consumers were being tricked into thinking four products were designed to treat a specific type of pain
Jason Reed
Monday 14 December 2015 08:52 Comments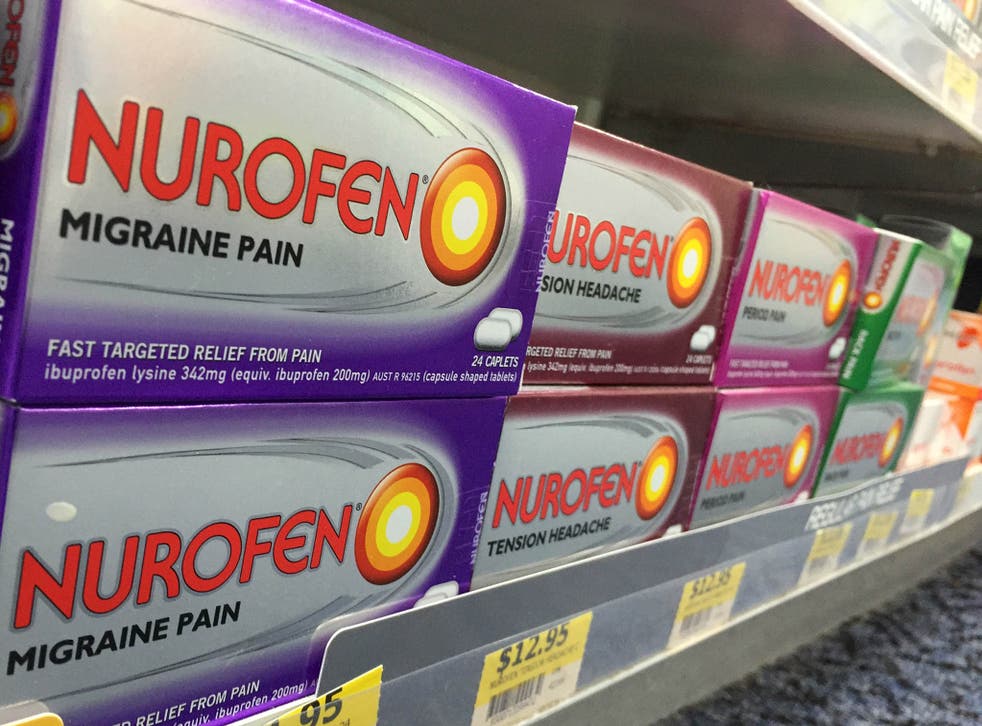 An Australian court has ordered Nurofen's UK owner to stop selling several versions of the popular painkiller that were identical to its standard ibuprofen pills, but nearly twice as expensive.
The Federal Court ruled that British consumer goods company Reckitt Benckiser deceived Australians by selling Nurofen painkillers that were marketed to relieve specific ailments, such as back pain, but all of the products contained an identical amount of the same active ingredient, ibuprofen lysine.
Australia's consumer watchdog launched the court action in March, arguing that consumers were being tricked into thinking that the four products - Nurofen Back Pain, Nurofen Period Pain, Nurofen Migraine Pain and Nurofen Tension Headache - were designed to treat a specific type of pain.
However, each of the four painkillers were found to be exactly the same.
"None of the four products is any more or less effective than the others in treating any of the particular symptoms," Justice James Edelman wrote in his judgment.
Health news in pictures

Show all 40
Judge Edelman gave Reckitt Benckiser three months to remove the products from Australian stores. The company markets a variety of health and household goods in Australia.
Reckitt Benckiser said it would comply with the order and replace the products with new packaging that clearly states the drugs are equally effective at treating other forms of pain.
A Nurofen spokesperson stressed that the case related to Australia only, and all Nurofen products remain available elsewhere with no changes to packaging.
"The Nurofen specific-pain range was launched with an intention to help consumers navigate their pain relief options, particularly within the grocery environment where there is no health care professional to assist decision making," Nurofen spokeswoman Montse Pena said in a statement.
"Nurofen did not set out to mislead consumers," she added.
The Australian Competition and Consumer Commission (ACCC), which started the court action, said the price of Nurofen's specific pain products was nearly double that of Nurofen's standard ibuprofen painkiller and other general pain relief products sold by competitors.
"Truth in advertising and consumer issues in the health and medical sectors are priority areas for the ACCC, to ensure that consumers are given accurate information when making their purchasing decisions," ACCC chairman Rod Sims said in a statement. "Any representations which are difficult for a consumer to test will face greater scrutiny from the ACCC."
A separate court hearing will be held to determine if the company may face fines.
Reuters
Register for free to continue reading
Registration is a free and easy way to support our truly independent journalism
By registering, you will also enjoy limited access to Premium articles, exclusive newsletters, commenting, and virtual events with our leading journalists
Already have an account? sign in
Join our new commenting forum
Join thought-provoking conversations, follow other Independent readers and see their replies