Bad outsourcing deals have cost UK taxpayers an 'inexcusable' £14.3bn
Biggest examples of overspending include Crossrail, HS2 and ferries for no-deal Brexit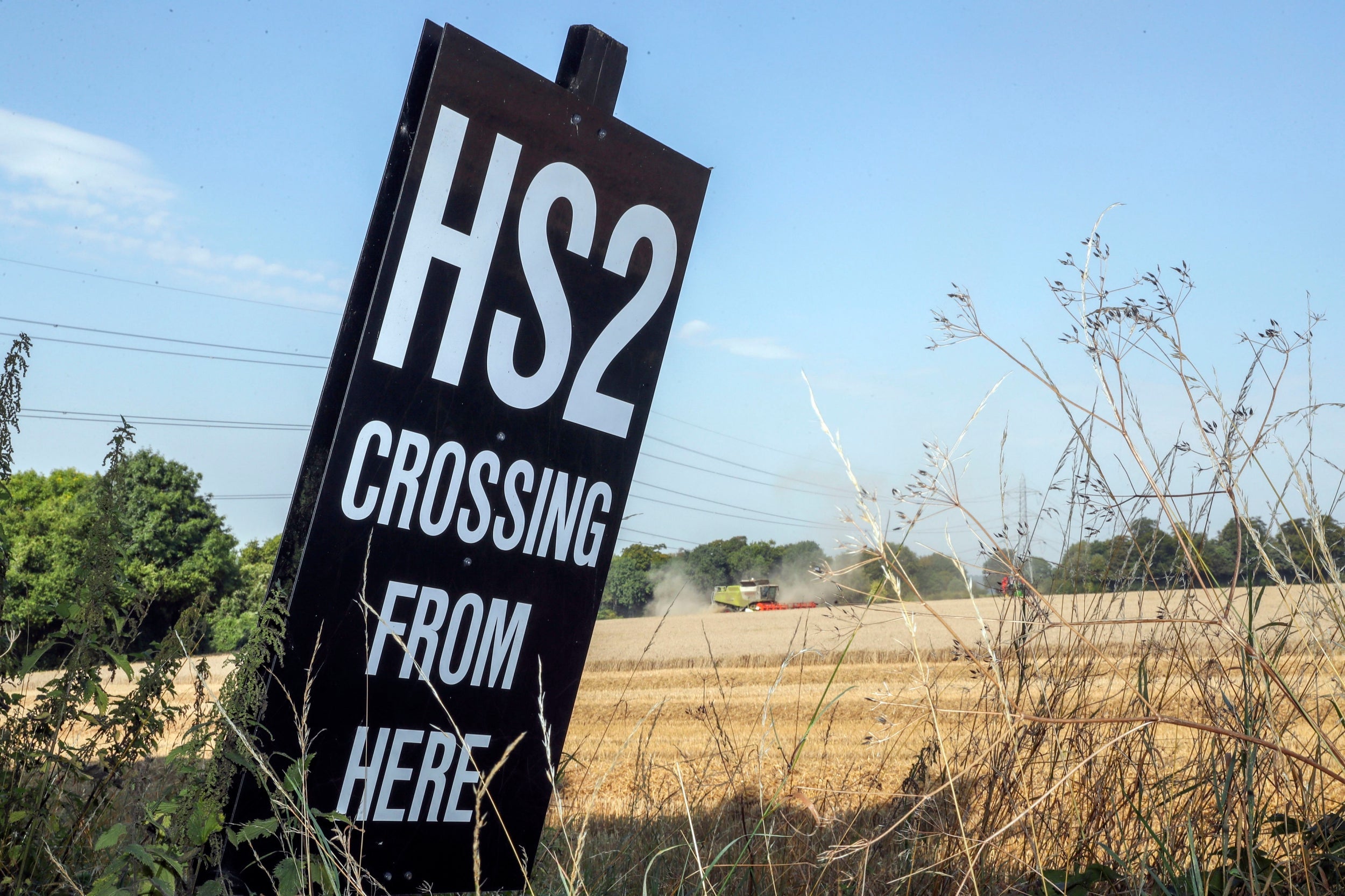 Mistakes in the outsourcing of public services have cost UK taxpayers £14.3bn, according to analysis of official investigations that haven taken place in the past three years.
Independent think tank Reform has looked at 52 inquiries, conducted between June 2016 and July 2019, into outsourcing contracts initially valued at £71.1bn. It found that eventual costs were 20 per cent – or £14.3bn – higher, as the government had to cover delays and unplanned expenses, and missed out on income and profit from certain schemes.
"Our public services cannot function without outsourcing. But when it goes wrong, it's taxpayers who end up footing the bill," said Dr Joshua Pritchard, senior researcher at Reform.
"The £14.3bn wasted as a result of poorly drawn up and managed government contracts is inexcusable."
The biggest example of overspending is Crossrail, according to Reform's report published on Monday. Overruns and unexpected costs have cost the government an extra £2.8bn, while another £600m has been lost in income from passengers due to delays in opening the line.
Another high-profile transport project, HS2, has saddled the government with £2.1bn in total additional costs.
However, if overspending is measured as a percentage of the original contract, the procurement of additional ferry services in December as part of no-deal Brexit planning tops the list.
The Department for Transport cancelled two of the three contracts after the Brexit deadline was pushed back to 31 October, costing the government £51.4m. The third contract – with Seaborne Freight, which infamously had no ships – was cancelled earlier after a big shipping firm withdrew its support for the company.
The procurement, described as "rushed and risky" by parliament's Public Accounts Committee, also opened the department to a court challenge from Eurotunnel, which had been excluded from the process, culminating in a £33m out-of-court settlement.
The total £84.4m in extra expenses amounted to 82 per cent of the original value of the contracts, almost doubling their cost.
The Reform think tank argues for the creation of an independent regulator for outsourcing, which makes up a third of total public spending and amounts to £4,227 per British citizen a year.
It points out that organisations such as the National Audit Office and parliamentary select committees, which carry out the bulk of outsourcing investigations, lack the power to enforce change or sanction those responsible for overspending.
"We need a new regulator with the power to prevent public money being squandered because of totally avoidable mistakes," said Dr Pritchard.
A Cabinet Office spokesman said: "This government will always champion the private sector's vital role in delivering our public services. But we have recognised that reform is needed – that is why over the past year we have made great strides in improving how we work with the private sector with the introduction of the outsourcing playbook, which sets out new policies to ensure contracts are always set up for success and services are protected in the event of a corporate failure."
Join our commenting forum
Join thought-provoking conversations, follow other Independent readers and see their replies