UK restaurant sales up over two years as London lags behind
Coventry's restaurant turnover grew more than any other UK city in between 2013 and 2015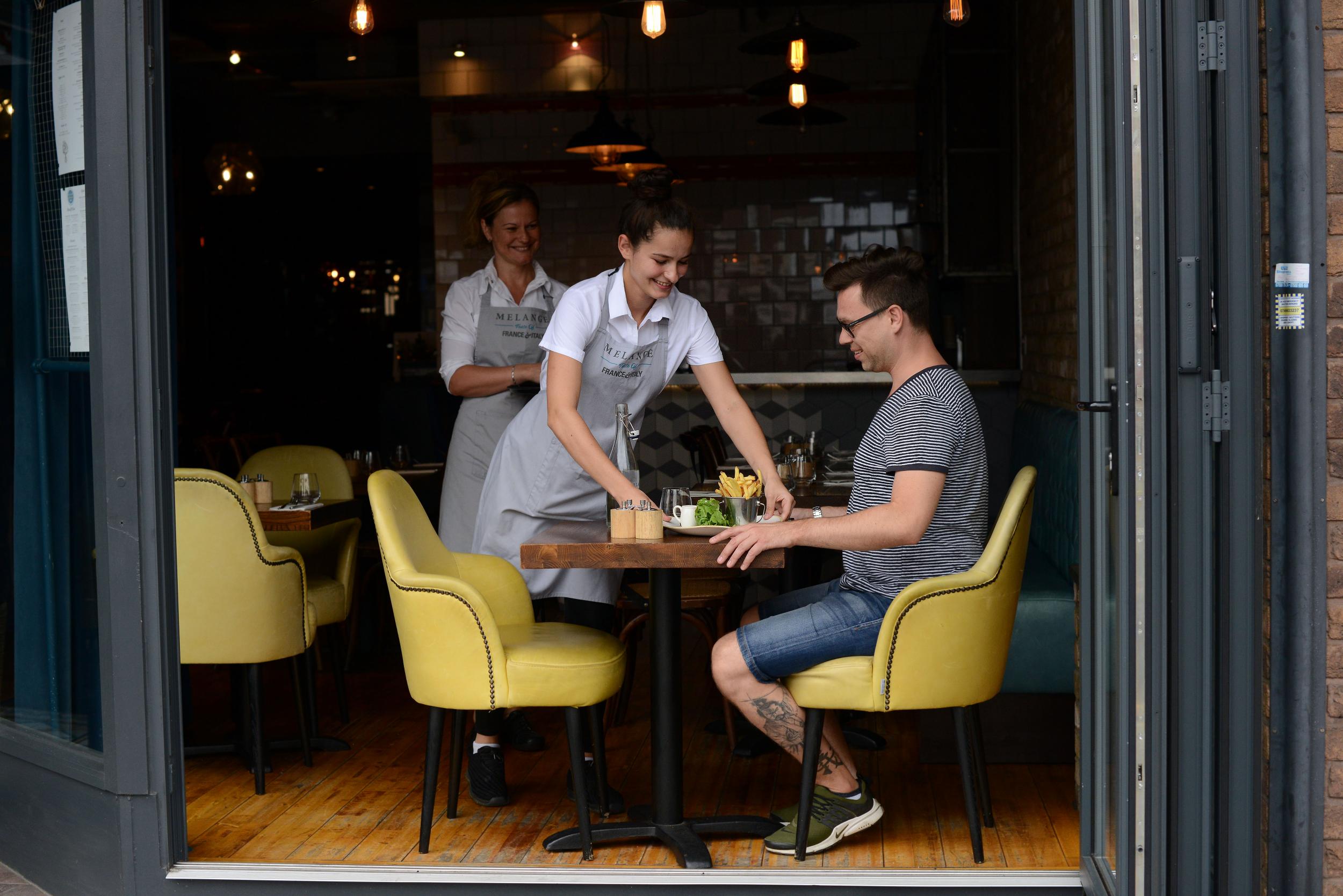 UK restaurants raked in over £40bn last year as turnover for restaurants outside London grew at a faster rate than the capital, a new study shows.
Coventry's restaurant turnover grew more than any other UK city in two years, making £186,598 in 2015, up 192 per cent from £63,927 in 2013.
Edinburgh, Sunderland and York followed in the top-performing cities for restaurant turnover over the two year period, according to consultancy firm Moore Stephens.
Restaurants in Belfast, Bristol and Brighton also earned more money than their London counterparts, seeing 19 per cent, 18 per cent and 15 per cent growth in turnover respectively between 2013 and 2015.
London restaurants saw a 7 per cent increase in takings, but contributed a substantial £11bn as a whole to the restaurant industry in 2015, more than any other UK region.
Glasgow and Southampton saw restaurant turnover decline over the period, with Southampton ranked bottom with a decrease of 21 per cent.
The increasing popularity of takeaway food through delivery apps such as UberEats and Deliveroo has challenged restaurant growth, and now make up a major slice of the food market.
Just Eat saw 136.4 million orders in 2016, compared to just 96 million the year before.
"Restaurant sector growth has been faster in the regions as they seek less crowded markets", said Simon Fowles, Director at Moore Stephens.
"Whilst disposable income is lower outside London, there is a far lower presence of modern, highly branded restaurant chains".
He added: "As there is a slight lag in the most recent data, it will be very interesting to see how trends in the restaurant sector will progress, particularly with regards to the continuing impact of Brexit on consumer sentiment."
Join our commenting forum
Join thought-provoking conversations, follow other Independent readers and see their replies