UK retail sales boosted by higher food and clothes prices in September
Children's clothing in particular was a top seller as back-to-school shopping continued last month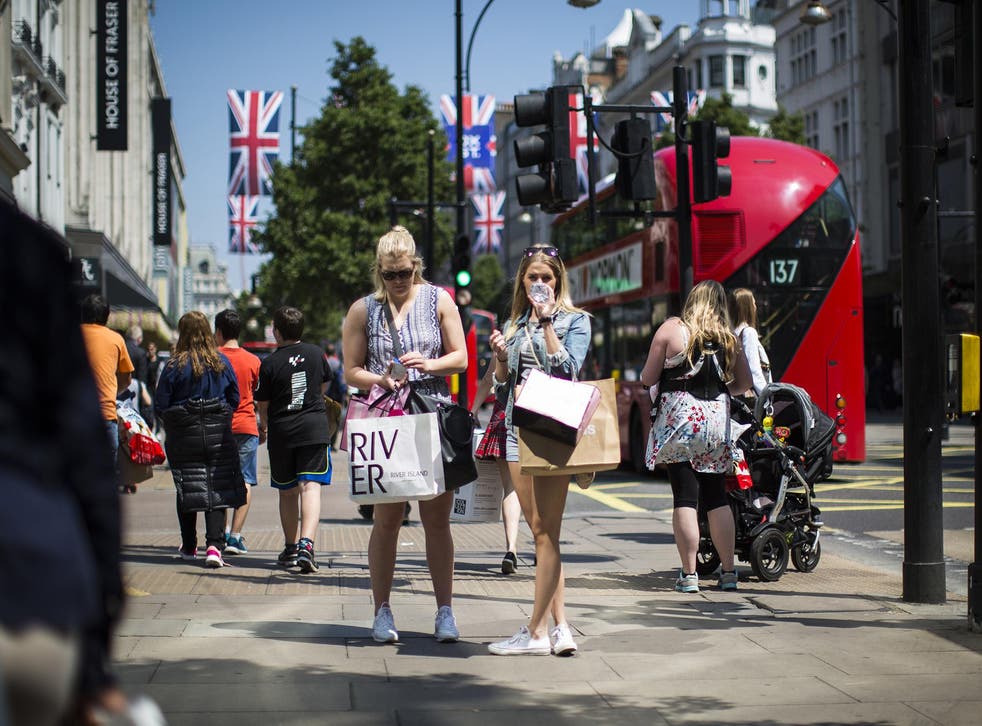 Retail sales grew in September, supported by higher food and clothing prices on the back of the Brexit-hit pound.
Figures from the British Retail Consortium (BRC) and KPMG showed that like-for-like retail sales rose 1.9 per cent last month, compared to a 0.4 per cent rise a year earlier, while total sales climbed 2.3 per cent.
While the results appear to extend strong sales seen in August, experts say shoppers are spending more on essentials but shying away from big ticket items like furniture and household goods amid creeping inflation which hit 2.9 per cent in August.
BRC chief executive Helen Dickinson said: "September saw a second consecutive month of relatively good sales growth which should indicate welcome news for retailers and the economy alike.
"Looking beneath the surface though, we see that much of this growth is being driven by price increases filtering through, particularly in food and clothing, which were the highest performing product categories for the month."
Children's clothing in particular was a top seller as back-to-school shopping continued last month.
Ms Dickinson said retailers had "worked hard" to avoid price hikes linked to the Brexit-hit pound, but that something "had to give" amid rising import prices as well as business costs linked to "various government policies".
The survey showed that food sales alone increased 2.5 per cent on a like-for-like basis over the three months to September and 3.5 per cent in total, while the like-for-like sale of non-food items rose only 0.5 per cent, and 0.9 per cent on a total basis.
Non-food sales faced particular difficulties on the high street, with in-store like-for-like sales dropping 2 per cent and 1.5 per cent in total in the three months to September.
Those items fared much better online, with sales surging 10.7 per cent in September alone, which is above the three-month average of 10 per cent as well as the 12-month average of 8.8 per cent.
Experts say the results proved consumers had responded well to online discounts, while retailers continued to invest in improving mobile shopping experiences.
KPMG UK's head of retail Paul Martin said: "Non-food online sales continued to soar with double digit growth, outpacing the uptick seen on the high street.
"However, with potential interest rate rises on the horizon, shaky consumer confidence and ever increasing levels of household debt, uncertainty remains.
"We're now moving into the final quarter, which will ultimately define whether 2017 has been a good or bad year for retailers."
Press Association
Join our new commenting forum
Join thought-provoking conversations, follow other Independent readers and see their replies