Retail sales bounce back in June as consumers brush off Brexit uncertainty
Shoppers increase spending after an unseasonably chilly May, giving much-needed boost to UK economy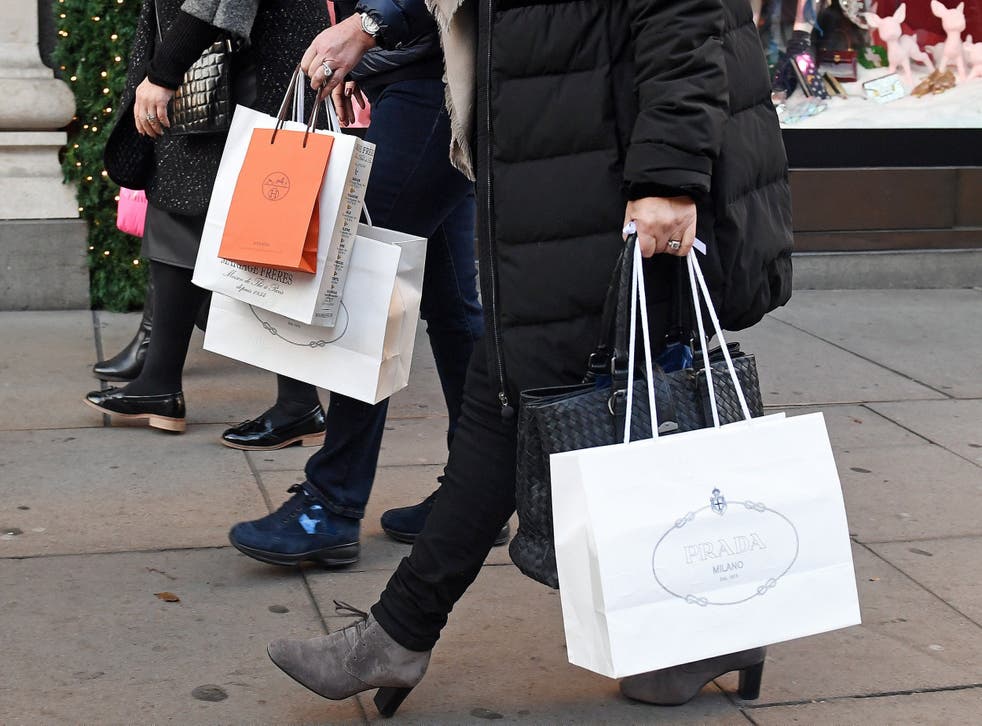 Retail sales increased 1 per cent in June compared with May, reversing a fall the previous month, as consumers returned to the shops after a rainy start to the summer.
The figures delivered a much-needed boost to Britain's economy which is at risk of falling into recession as uncertainty around Brexit damages investment.
Economists polled by Reuters had expected sales to fall 0.3 per cent in June.
Compared with June last year, the quantity of goods bought increased 3.8 per cent while in value terms, sales were up 4.3 per cent. Internet sales jumped 8 per cent over the year.
Department stores continued the general downward trend as the only sector to show a fall in non-food sales.
The worst high street shops 2019

Show all 9
The overall figures will give some comfort to Britain's beleaguered retailers. In the past month, healthcare and beauty retailer Boots announced it will shut around 200 stores, noting "tough" trading conditions on the high street while a £45m debt burden forced shoe retailer Office to enter talks with lenders about potential restructuring.
In May, sales had fallen 0.5 per cent, prompting fears of a dent to the consumer confidence that has been driving the UK economy while Brexit paralysis causes businesses to hold back or cancel investment.
But the latest monthly figures suggest that may have been a blip caused by chilly weather which dragged clothing sales down sharply.
Spending has been boosted by falling unemployment which its lowest level in 45 years and rising real wages.
Bricks-and-mortar retailers still face a difficult set of problems however, including higher costs because of rising minimum wages and business rates at the same time as increasingly tough competition from online rivals.
The ONS' latest numbers revealed signs of a slowdown in the shift to online, at least in the short-term. Online sales slipped 0.7 per cent month-to-month and now account for 18.9 per cent of all retail purchases.
Shares in online clothing firm Asos plunged 13 per cent on Thursday after it warned for the second time this year that profits would be worse than expected.
"Retail as a whole saw a return to growth in the month of June, mainly due to growth in non-food stores with increased sales in second-hand goods, including charity shops and antiques," said ONS statistician Rhian Murphy.
The figures clashed with a poll by the British Retail Consortium which suggested that sales fell in the year to June at the fastest pace on record for that month.
Paul Dales, chief UK economist at Pantheon Macroeconomics, said: "Looking ahead, although jobs growth has slowed a bit, decent wage growth will probably mean that household real incomes will still rise by around 2 per cent this year.
"That suggests households still have the ability to spend. What happens with Brexit may determine whether or not they want to spend."
Join our new commenting forum
Join thought-provoking conversations, follow other Independent readers and see their replies