UK standards of living lag behind European average, study finds
The UK comes 10th out of an analysis of 18 European countries, behind Switzerland, Denmark and Germany
Zlata Rodionova
Wednesday 27 April 2016 17:59 Comments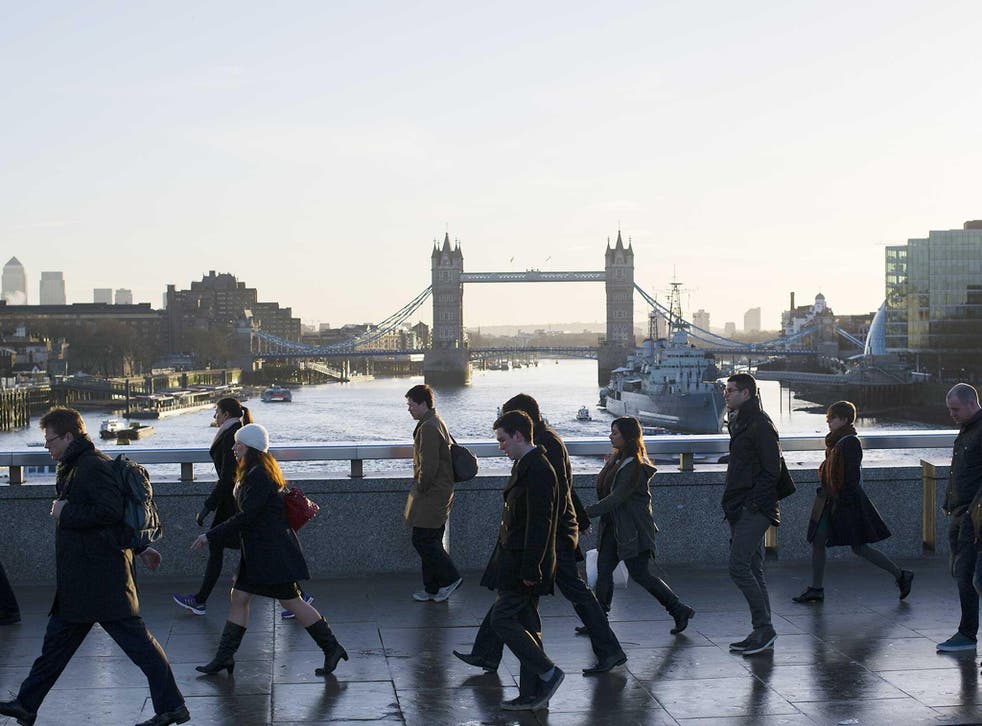 Standards of living in Britain lag behind the European average, according to a Glassdoor study.
The UK comes 10th out of an analysis of 18 European countries, behind Switzerland, Denmark and Germany.
Glassdoor used data from the Organisation for Economic Cooperation and Development (OECD) and database Numbeo to measure the gap between take-home pay and price levels across Europe.
The UK is just behind Germany in terms of average wages, but the cost of living in the UK is much higher. This metric found that standards in the UK are similar to those in Austria and France but ahead of those in Belgium, Spain and Italy.
Portugal, Greece and Estonia came bottom of the table, despite a low cost of living.
What's the European Parliament ever done for us?

Show all 5
Dr. Andrew Chamberlain, Glassdoor's chief economist, said that when it comes to compensation, a larger pay packet isn't always better.
"Average wages vary considerably from one country to another but the gap between take-home pay and price levels has more relevance to the man on the street. A low cost of living, as you would find in Greece and Portugal, doesn't count for much if average wages and purchasing power are similarly low," Chamberlain said.
The cost of living is highest in Geneva and Zurich, the only two European cities that are more expensive than New York, by 3 per cent and 1 per cent respectively. London, which has the highest rent in Europe, comes next, but is still 7 per cent cheaper than New York, the study also found.
The analysis covers 18 countries and is based on four key indicators: average nominal wage, Purchasing Power Parity (PPP) or adjusted average wage, the cost of living in main European cities and the purchasing power of the average wage in these European cities.
The Glassdoor report comes a day after Angel Gurria, secretary-general of the Organisation for Economic Cooperation and Development (OECEC) accused those campaigning for Britain to leave the EU of being "delusional" in a speech at the London School of Economics.
"The evidence over the past four decades suggests that, far from holding back growth, harnessing the potential of the European single market enhances living standards," he said.
"The responsibility borne by British voters on 23 June is very serious indeed. It will be an act of intergenerational responsibility," he added.
The OECD said that UK workers would lose the equivalent of roughly a month's pay before 2020 in the event of Brexit.
Register for free to continue reading
Registration is a free and easy way to support our truly independent journalism
By registering, you will also enjoy limited access to Premium articles, exclusive newsletters, commenting, and virtual events with our leading journalists
Already have an account? sign in
Join our new commenting forum
Join thought-provoking conversations, follow other Independent readers and see their replies