UK trade deficit at record high after pound slump fails to help export performance
The UK exported £28.1bn of goods in August and imported £42.4bn, leaving a deficit of £14.2, the highest on record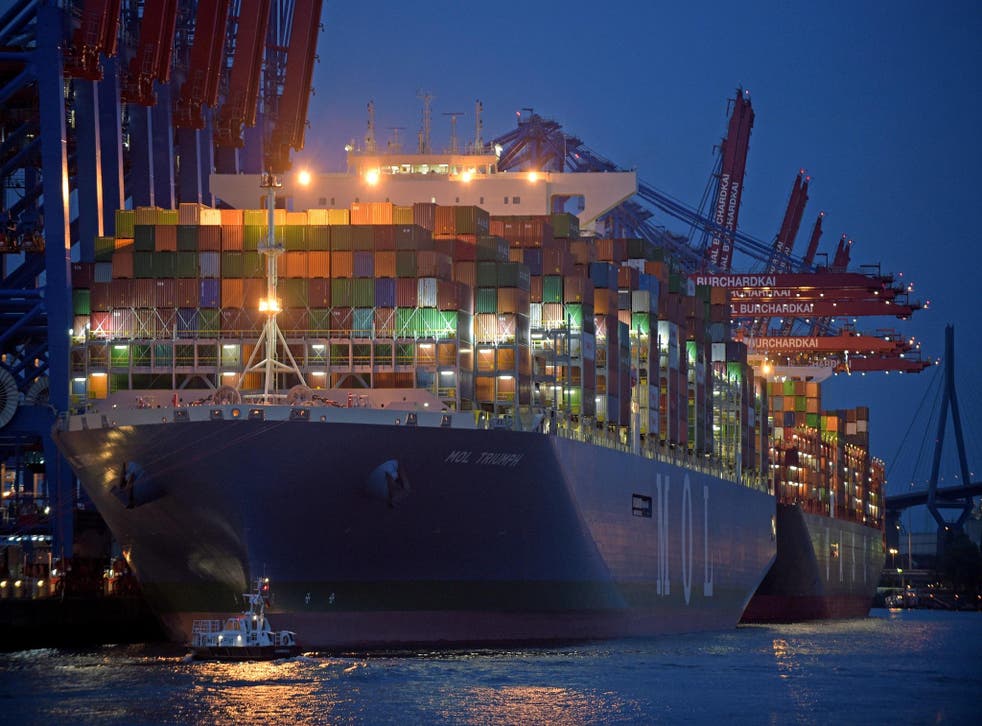 The UK racked up a record trade in goods deficit in August, confirming the failure for the slump in sterling to help improve the UK's trade balance.
The Office for National Statistics reported that the UK exported £28.1bn of goods in the month and imported £42.4bn, leaving a deficit of £14.2, the highest on record.
Imports of chemicals, machinery and textiles all jumped, according to the ONS.
Over the three months to August exports fell 2.7 per cent while imports rose 3.9 per cent.
There had been hopes that the major fall in the pound in the wake of the Brexit vote in 2016 would boost manufacturing exports, helping to bring down the UK's chronic trade in goods deficit.
But, so far, such hopes have been disappointed, as import values have risen in line with exports and UK firms seem not to have seized the opportunity of the more competitive exchange rate to increase their market share abroad.
Record deficit
"The latest trade data is further evidence that the decline in sterling's value over the past year is doing little to boost the UK's overall trade position," said Suren Thiru of the British Chambers of Commerce.
"Businesses continue to report that the post-EU referendum weakness in sterling is hurting as much as its helping, with firms continuing to face higher input costs due to the weakening currency, particularly those locked into global supply chains. For those companies that rely on overseas suppliers for their production equipment, a weak pound also makes investment in growth less viable."
The ONS separately reported that manufacturing rose 0.4 per cent in August, while overall industrial production rose 0.2 per cent.
Imports outpacing exports
Overall industrial production has now increased for five consecutive months.
Construction output was up by 0.6 per cent, but this followed a 1 per cent fall in July. Over the three months to August output was down 0.8 per cent.
The overall UK economy grew by 0.3 per cent in the second quarter of 2017, the weakest in the G7, and analysts are expecting a similarly slow performance in the third quarter of the year.
Despite the weakness, the Bank of England is widely expect by financial market traders to increase interest rates to 0.5 per cent at its November meeting, in order to curb inflation, which hit 2.9 per cent in August.
Join our new commenting forum
Join thought-provoking conversations, follow other Independent readers and see their replies