Unemployment stays at 44-year low but wage growth remains flat amid Brexit uncertainty
Political situation may be helping to hold earnings down, Office for National Statistics says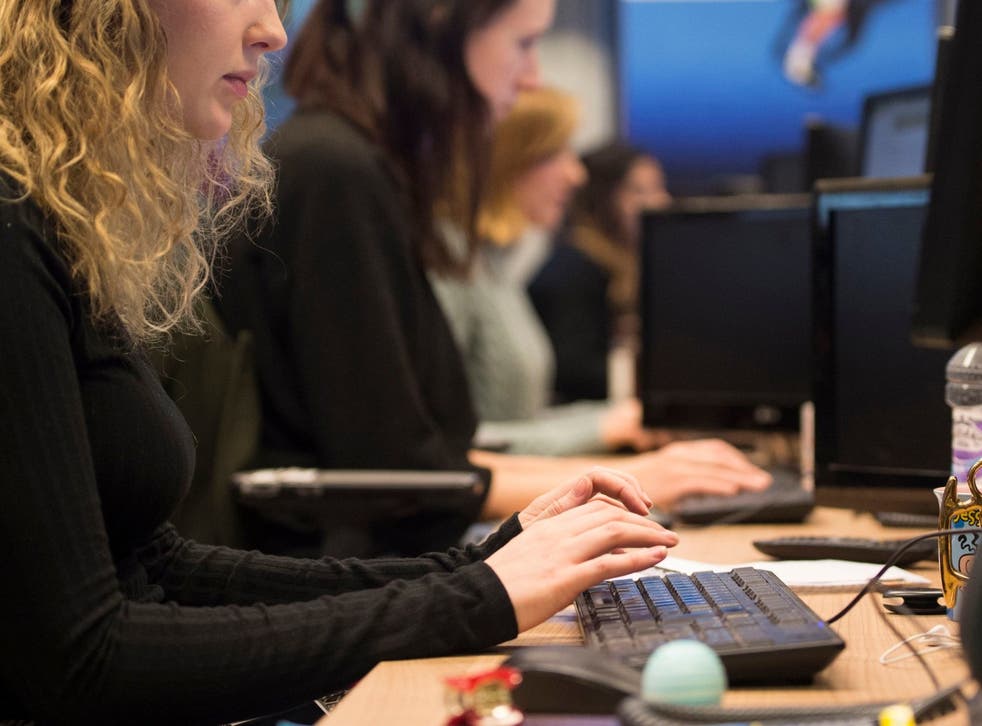 Unemployment fell by 34,000 to 1.3 million in the three months to April, while real wage growth remained flat, official data shows.
Despite political uncertainty around Brexit, UK businesses continued to add jobs in the latest quarter, keeping the unemployment rate at 3.8 per cent – its lowest since October and December 1974.
However, the Office for National Statistics (ONS) said that uncertainty may be helping to keep wages down.
Average earnings, excluding bonuses, rose by 3.4 per cent between February and April compared to the same period a year ago, up from 3.3 per cent last month.
When adjusted for inflation, average basic wages were up 1.5 per cent compared to a year earlier. The same annual growth figure has been recorded in each of the past three months. Including bonuses, real annual pay growth slowed to 1.2 per cent, down from 1.3 per cent last month.
Car manufacturers cutting UK jobs

Show all 5
The overall employment rate improved from 75.6 per cent to 76.1 per cent – the joint highest total since records began in 1971.
The ONS said: "In a tightening labour market, it would be expected that labour shortages would put pressure on wages to increase.
"However, the uncertainty in the economy may be reducing the impact of such pressure."
The record employment rate was driven by a continued expansion of the number of women in work, partly due to changes to the state pension age which have resulted in fewer women retiring between the age of 60 and 65.
Matt Hughes, deputy head of labour market statistics at the ONS, said: "With employment growth among women coming from full-timers, the overall gap between men and women in hours worked is now the lowest ever – women now average about three-quarters of men's weekly hours, compared with around two-thirds 25 years ago."
"Overall, the labour market continues to be strong, with employment still at a joint record rate.
"However, while the number of vacancies remains high, it has fallen back slightly from the historic highs seen at the turn of the year."
Alok Sharma, the employment minister, welcomed the unemployment report: "Once again we see more people in work than ever before; 3.7 million more since 2010. A testament to the government's support for employers and jobseekers on a day where we also mark that 2 million claimants are now being supported through Universal Credit.
"With wage growth increasing pace on last month, outstripping inflation for the 15th month in a row, and record high female employment – the government's focus on pro-business policies and balanced economic management is delivering opportunity for all."
Howard Archer, chief UK economist at the EY Item Club said the UK labour market had been "remarkably robust" but warned there were signs that its strength could be waning.
He said: "The suspicion has to be that labour market strength will fray further over the coming months as companies tailor their behaviour to a lacklustre domestic economy (the economy is clearly struggling in the second quarter), prolonged Brexit uncertainties, an unsettled domestic political environment and a challenging global economy.
"Recent surveys have pointed to more companies adopting a 'wait and see' approach on employment."
Register for free to continue reading
Registration is a free and easy way to support our truly independent journalism
By registering, you will also enjoy limited access to Premium articles, exclusive newsletters, commenting, and virtual events with our leading journalists
Already have an account? sign in
Register for free to continue reading
Registration is a free and easy way to support our truly independent journalism
By registering, you will also enjoy limited access to Premium articles, exclusive newsletters, commenting, and virtual events with our leading journalists
Already have an account? sign in
Join our new commenting forum
Join thought-provoking conversations, follow other Independent readers and see their replies