UK wages drop 10% - worse than anywhere else in Europe apart from Greece, TUC says
Frances O'Grady, general secretary of the TUC, said: 'Wages fell off the cliff after the financial crisis, and have barely begun to recover.'
Hazel Sheffield
Wednesday 27 July 2016 10:31 Comments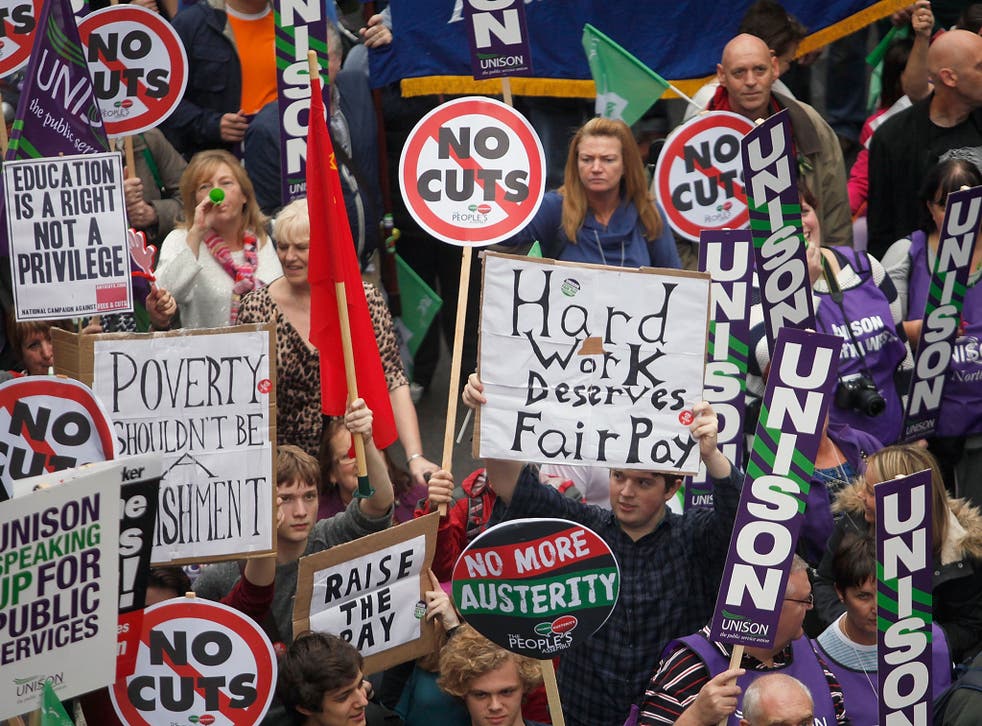 UK wages have dropped 10 per cent since the financial crisis - worse than anywhere else in Europe apart from Greece.
The Trades Union Congress crunched numbers from the OECD's employment outlook and found that only three countries have seen wage declines since the financial crisis, Portugal, Greece and the UK.
Of these, UK and Greek wages have declined around 10.4 per cent.
Over the same 2007 to 2015 period, real wages grew in Poland by 23 per cent, in Germany by 14 per cent and France by 11 per cent.
Across the OECD, real wages increased by an average of 6.7 per cent.
Frances O'Grady, general secretary of the TUC, said: "Wages fell off the cliff after the financial crisis, and have barely begun to recover,"
People cannot afford another hit to their pay packets. Working people must not foot the bill for a Brexit downturn in the way they did for the bankers' crash."
The UK ranks in the middle of the chart for employment gains at 16 of 42. The Government argues that more flexibility to lower wages has been behind the increase in employment.
But the figures do not bear this out. The countries with the highest employment gains, like Poland and Germany, also sit at the top of the table for wage gains.
In fact the UK is the only country in Europe where modest employment gains have been met by wage declines.
"We knew already that the UK had endured the longest and steepest decline in real wages since at least 1830.
"We now know that this decline is matched by no other country apart from Greece. Gains in employment are not adequate compensation," said Geoff Tily, senior economist at the TUC.
Business news: In pictures

Show all 13
The Treasury noted that the TUC study did not take into account living standards, which was affected by changes to taxes and benefits.
"This analysis ignores the point that following the great recession the UK employment rate has grown more than any G7 country, living standards have reached their highest level and wages continue to rise faster than prices – and will be helped by the new national living wage," a spokesperson said.
However, the Treasury added: "There is more to do to build an economy and country that works for everyone not just a privileged few, and we are determined to do exactly that."
Register for free to continue reading
Registration is a free and easy way to support our truly independent journalism
By registering, you will also enjoy limited access to Premium articles, exclusive newsletters, commenting, and virtual events with our leading journalists
Already have an account? sign in
Join our new commenting forum
Join thought-provoking conversations, follow other Independent readers and see their replies