More than half of UK workers want to find a new job, survey finds
Number of employees unhappy at work increased 10 per cent last year, poll of 12,000 people finds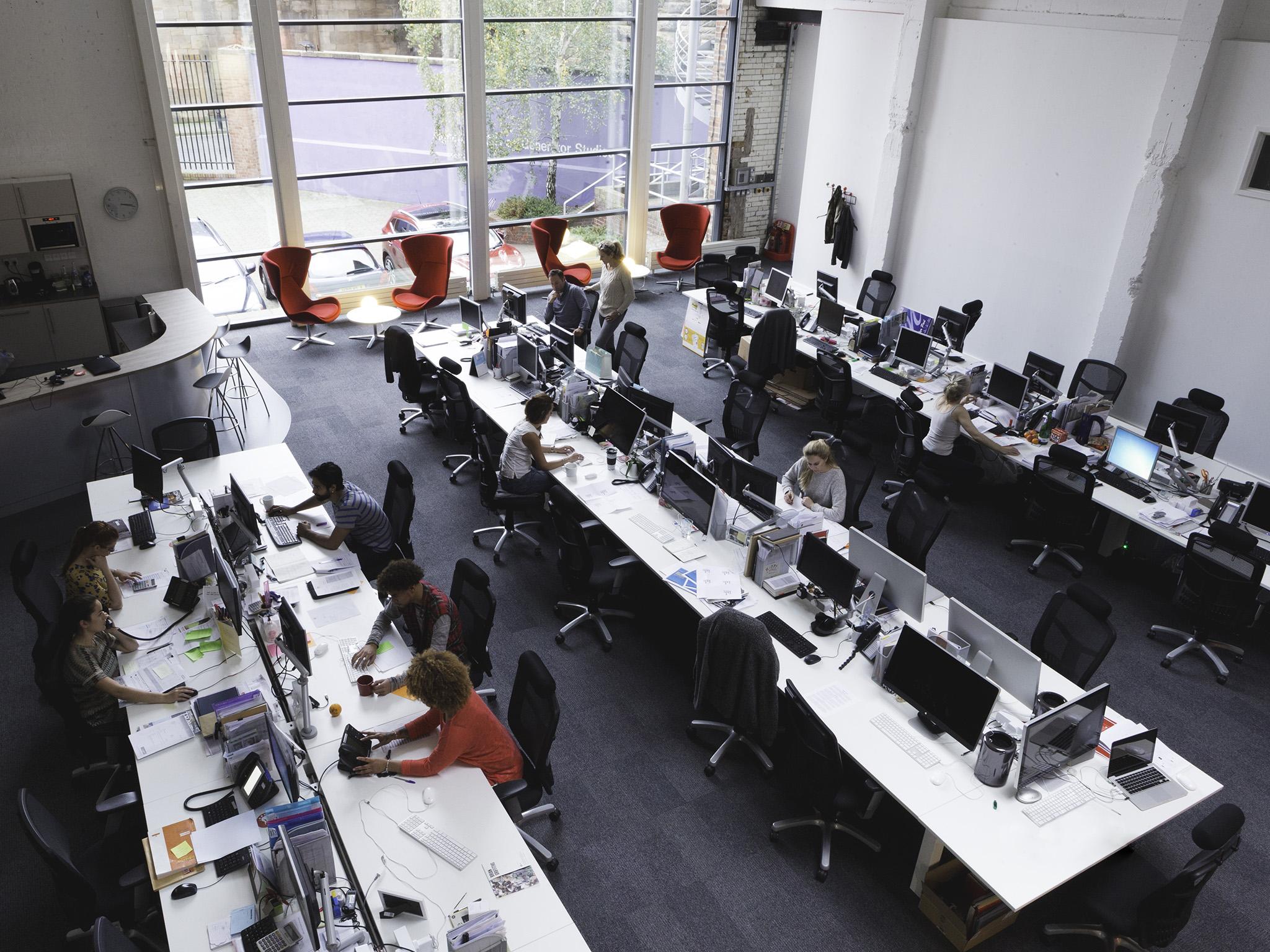 The UK workforce is in "crisis", with more than half considering finding a new job this year and two-thirds dreading returning to work after a weekend break.
One in four are actively looking for a new job and the number of people unhappy at work has risen 10 per cent in the past year, according to a survey of 12,000 people by Investors in People.
The accreditation organisation found that three out of four people felt stressed about work, with 64 per cent reporting that their job had negatively affected their sleep patterns.
Almost two-thirds complained about feeling they are always on duty and cannot switch off from their job. A similar proportion said they are looking for a better work-life balance.
Among women, 80 per cent reported feeling stressed in the past 12 months compared with 69 per cent of men, and younger staff were more likely to experience work-related stress than their older colleagues.
Investors in People said its research highlighted a crisis in the workforce of feeling undervalued.
Paul Devoy, the not-for-profit organisation's chief executive, said: "People need more out of work than they're getting. They are telling us they're enjoying the work they do but that they're still looking for a new job, because something is missing.
"Six years into our job exodus research, we're still hearing that people want to be told 'thank you' and one in four people are looking for a new job because they don't feel valued.
"'Thank you', something so simple, so consistently important and potentially the best retention tool we've got."
Investors in People suggested a number of ways to improve staff wellbeing, reduce stress and increase job satisfaction.
A friendly workplace and a supportive culture were cited as the key ingredients to retaining employees. More than half of survey respondents said that having friends at work is important to them, while a quarter admits to staying in a position because of friendships rather than the job.
Nearly half (47 per cent) said they would rather have a friendly workplace than a 3 per cent pay rise.
British workers put in among the longest hours in the EU, according to separate research by the TUC.
The union organisation found that the average full-time week in Britain has shortened by 18 minutes over the past decade, and at the current rate of progress, it would take 63 years for workers to get the same amount of free time as elsewhere in Europe.
Join our commenting forum
Join thought-provoking conversations, follow other Independent readers and see their replies