Unilever 'considering selling' brands including Flora margarine and Stork butter to enhance investor returns
Last month Kraft Heinz dropped a £115bn offer to buy Unilever after the latter said that the bid was too low and carried no 'financial or strategic' merit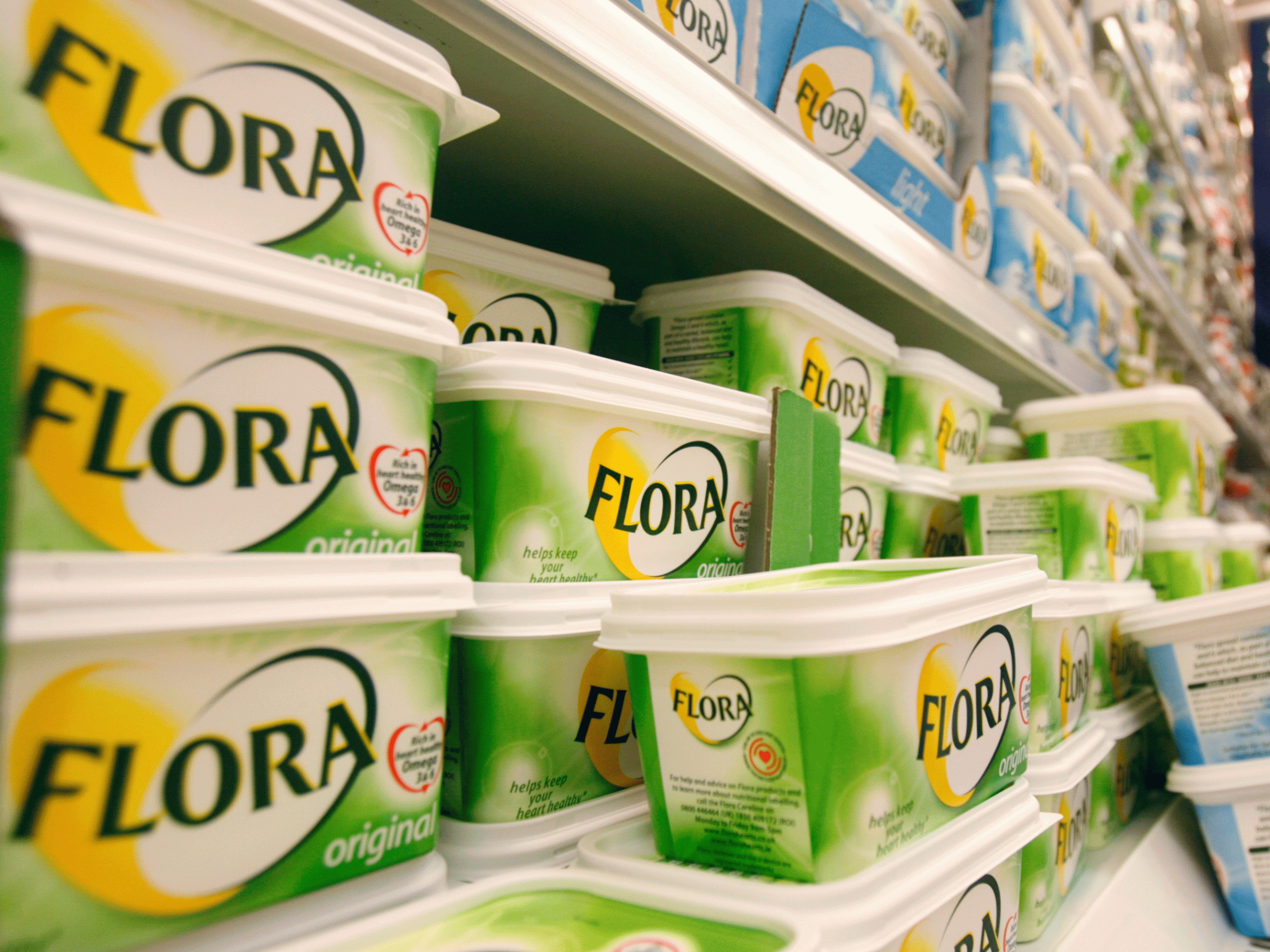 Unilever could be preparing to sell some of its best-known brands, including Flora margarine and Stork butter, in a bid to enhance investor returns, according to media reports.
Several newspapers, including The Sunday Times and The Sunday Telegraph, have reported that the Anglo-Dutch consumer goods giant is next month due to publish a strategic review in which it could announce that it is off-loading some underperforming businesses in a £6bn auction.
The reports said that its margarine line is understood to be one of the businesses on the block as a result of changing consumer behaviour, leading to a slowdown in the market for spreads.
Unilever was not immediately available for comment on Monday morning.
Last month Kraft Heinz dropped a £115bn ($143bn) offer to buy Unilever after the latter said that the bid was too low and carried no "financial or strategic" merit.
A takeover would have been one of the biggest ever in corporate history, and the biggest ever acquisition of a UK-based company by a non-UK one, Thomson Reuters data showed at the time.
The world's most valuable brands

Show all 10
Kraft, which is the world's fifth-largest food and beverage company, has already in recent years already been forced to adjust its product range to adjust to consumers' changing preferences and a trend towards fresher, non-packaged items.
In the wake of the failed takeover, some analysts said that Unilever may shift its focus to do the same, giving it the opportunity to enhance shareholder returns.
Register for free to continue reading
Registration is a free and easy way to support our truly independent journalism
By registering, you will also enjoy limited access to Premium articles, exclusive newsletters, commenting, and virtual events with our leading journalists
Already have an account? sign in
Register for free to continue reading
Registration is a free and easy way to support our truly independent journalism
By registering, you will also enjoy limited access to Premium articles, exclusive newsletters, commenting, and virtual events with our leading journalists
Already have an account? sign in
Join our new commenting forum
Join thought-provoking conversations, follow other Independent readers and see their replies