Unilever tops Oxfam's brand sustainability ranking
Oxfam has tracked 10 leading global brands and ranked their performance on seven key issues: climate change, water, women, workers, smallholder farmers, land and transparency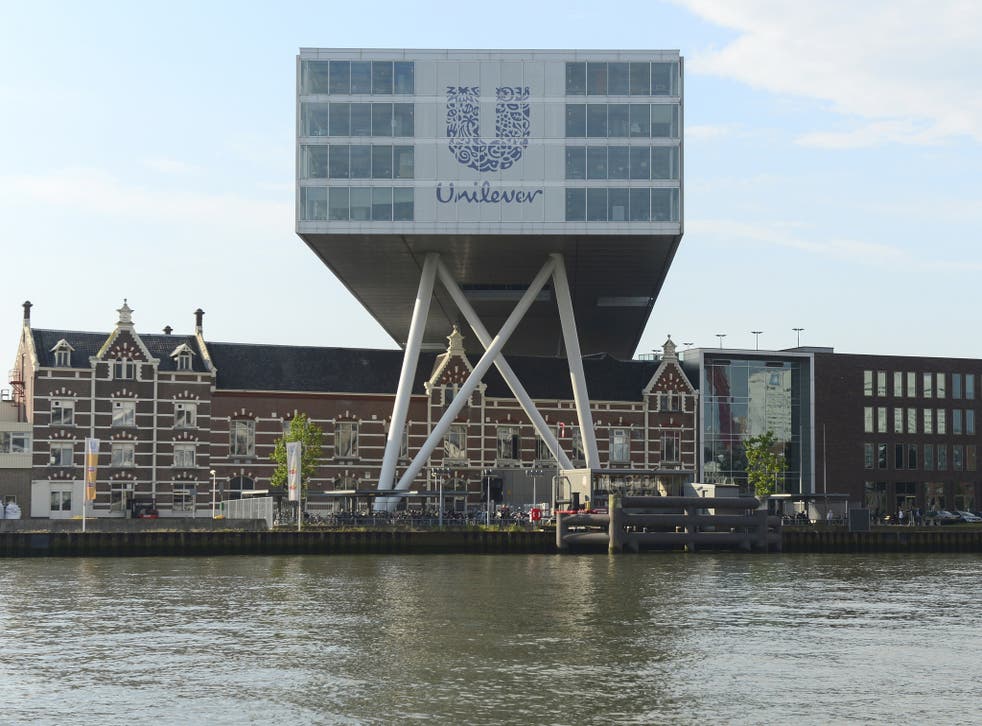 Unilever, the owner of Ben & Jerry's and Lipton, has claimed the top spot in Oxfam's Behind the Brand's campaign, which ranks 10 global brands according to their social and environmental policies, in a report which showed a significant improvement across the industry.
Since 2013, Oxfam has tracked 10 leading global brands and ranked their performance on seven key issues: climate change, water, women, workers, smallholder farmers, land and transparency.
Unilever ousted Nestle from the top spot thanks to its stronger approach to climate change, its support for small-scale farmers and workers right.
Nestle ranked second and was praised for updating its action plans to support women in cocoas supply chains.
Coca-Cola finished third leading the way on respecting land rights and in supporting women but was left trailing the top companies due to poor performance on support for farmers.
Kellogg's, up 30 per cent on its rating three years ago, has made the most progress across all areas. While Associated British Foods (ABF) is one the two poorer performer, let down by its weak commitment to improve its policies on climate change and the plight of women among others issues.
It shares the last spot with Danone, still lagging behind other companies despite its significant commitment on climate together.
The 20 best-loved British brands in 2016

Show all 20
"As Oxfam knows, we do not have the same business model as most of the other companies featured on the scorecard.So sadly the survey can never reflect the breadth and depth of our work. We have pointed this out to Oxfam many times," a spokesperson for ABF told the Independent.
"By allowing our individual businesses to make decisions and trusting our people to make the right choices, we don't present the outside world with the same kind of policy and target-driven culture that many other companies adopt. We believe this enables us to run a more ethical business that positively contributes to the communities in which we operate. However, we also recognise that we can always do better and we continue to develop plans to further improve our activities," ABF added.
Danone said Oxfam's ranking does not acknowledge many of the sustainability project the brand is collaborating on with their partners and stakeholders, as their assessment is based on publicly available information only.
"At Danone, our primary aim is to act in the field. Our social and environmental sustainability work prioritizes those areas where we believe we can make the most practical impact. We leverage lessons learnt and experience gained in collaboration with, for example, local food producers and communities. We prefer to experiment and assess the impact of our actions before publishing policies. We recognize that tracking progress in these areas is not an easy task. For this reason we will be launching our first Integrated Report before the end of this month," a spokesperson for Danone told the Independent.
Nine of the 10 brands have improved their rating by at least 10 per cent since the campaign launch three years ago in a "significant new commitment" to improve their ethical policies.
But Erin Sahan, Oxfam's acting Head of Private sector said that more remains to be done.
"The 'Big 10' must now substantially change their business models in order to deliver on their promises and ensure that workers and small-scale producers get a living wage throughout their supply chains.This could make a huge impact in helping fight poverty," Sahan said.
1. Unilever - 74 %
2. Nestle – 69%
3. Coca -Cola – 57%
4. Kellogg's – 53 %
5. Mars – 49 %
5. PepsiCo – 49 %
7. Mondelez – 41%
8. General Mills – 40 %
9. Associated British Foods – 36%
9. Danone – 36 %
Join our new commenting forum
Join thought-provoking conversations, follow other Independent readers and see their replies