Up, up & away! Helium shortage sends prices sky high
Could the party be over for the lowly balloon?
Matt Chorley
Saturday 25 August 2012 23:34 Comments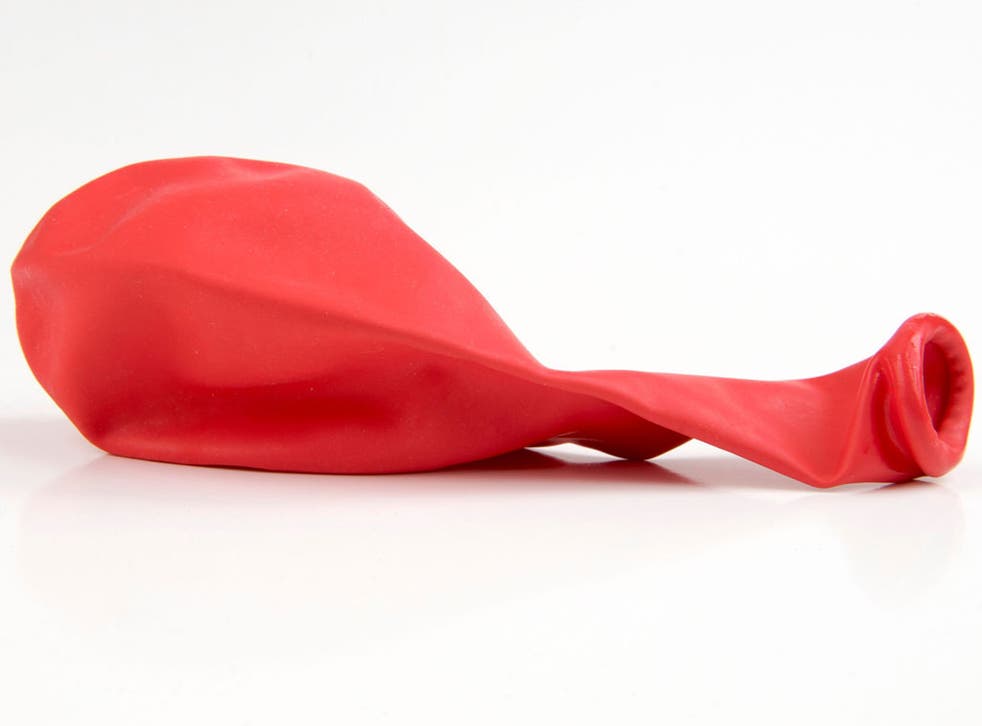 The balloon industry is struggling with inflation as a global shortage of helium sends prices soaring. Industry experts are warning – sadly not in silly high-pitched voices – that the balloon on a string could be a thing of the past within a decade.
The cause of the crisis is a knotty one. Almost all the world's supplies of helium come from a handful of industrial plants in the US which have been undergoing maintenance. Most of the natural resources are hard to get to, and demands from the science, medical and technology sectors mean the fate of the humble balloon is up in the air.
Balloon shops supplying children's parties and weddings in the UK complain of price rises of up to 20 per cent for helium, plus increases in additional surcharges, delivery costs and canister rental. Some have had to turn away customers, while others absorb the costs. Helium now makes up about 60 per cent of the cost of a party balloon.
"No party can be the same without a balloon," said Nels Weston, who runs Rainbow Cake & Party Shop in Fleet, Hampshire, and has not put up her prices. Not yet, at least. "We have taken the cost on the chin. I do feel it's a bit unfair."
To make the gas go further, balloon designers have been rationing helium in the summer months because, in warmer weather, the helium expands and balloons float more easily. But come the winter, more gas will be needed or the balloon will never get off the ground. More air-filled designs are being drawn up.
"It is serious," warned John Lee, chairman of the balloon industry body Nabas, which next month will use its members' magazine to advise on ways to cope without helium. "It is not something that is going to rectify itself within a short space of time. People have predicted that by 2020 there will be no more helium left for the party industry."
One major supplier, Air Products, told customers last month that the industry is "dependent on a small number of sources worldwide which are operating at near capacity and therefore demand continues to outstrip supply capability". BOA, a rival supplier, warned: "The global helium supply position is still very challenging. The availability of balloon gas has remained low for some time."
Blue Planet aquariums have been trialling a new "cup and stick" device for large foil balloons with no helium. Its sales are up, even if the fun quota is down. "Parents are now loath to spend money on something that might only last a couple of hours," Mr Lee said. "The kid has only to let go and the helium balloon is lost." But its demise would consign to history the image of objects and people lifted off the ground by a bunch of inflatables, as, most famously, in the Disney film Up.
Helium is one of the most plentiful gases in the world, but getting to it is the problem. The US provides three-quarters of the six billion cubic feet of helium used worldwide every year. A pipeline responsible for 30 per cent of global supply in Texas was shut for maintenance in July, with a major Wyoming plant running below capacity since June. Production shortfalls and repairs at plants in Algeria, Poland and Australia have also hit supplies.
There are said to be plentiful supplies in Russia, Qatar and Iran, but helium is difficult to extract.
Purest helium in its liquid form is used to cool superconducting magnets in MRI scanners, so the shortage could also mean rising costs for hospitals. Its waste by-product is what keeps our balloons up. But as prices head sky high, the party could soon be over.
Register for free to continue reading
Registration is a free and easy way to support our truly independent journalism
By registering, you will also enjoy limited access to Premium articles, exclusive newsletters, commenting, and virtual events with our leading journalists
Already have an account? sign in
Join our new commenting forum
Join thought-provoking conversations, follow other Independent readers and see their replies