US economy surges, electric cars, oil: business news in brief, Wednesday 30 September
Growth rises sharply in world's largest economy; carmakers announce Europe-wide network of electric charging stations; Saudi-Iran rivalries could scuttle tentative OPEC deal 
Ben Chapman
Wednesday 30 November 2016 10:57 Comments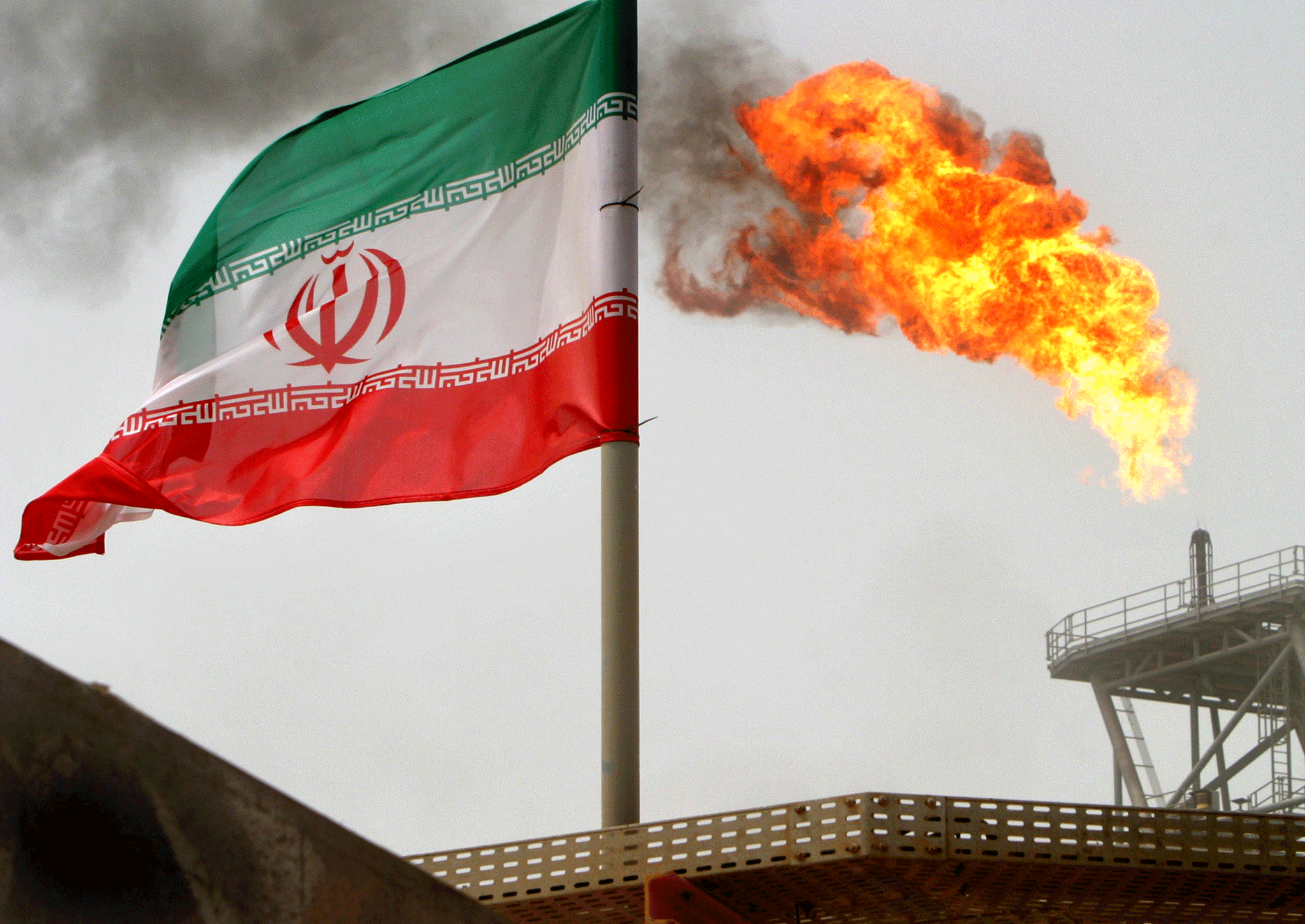 US growth revised up sharply in third quarter to 3.2 per cent
The world's largest economy grew even faster than initially thought in the third quarter, based in large part on a jump in spending, the US Commerce Department said Tuesday.
According to a revised GDP report, the economy grew at an annual rate of 3.2 per cent, three-tenths higher than the initial estimate published last month, which was already the fastest rate in two years.
A consensus analyst forecast had called for a more modest upward revision to 3.0 per cent, from the 2.9 per cent initial estimate.
US consumer confidence also hit a nine-year high, the Conference Board said yesterday.
The results showed an even more emphatic upswing at the start of the second half of 2016. Anemic growth in the first half helped convince US monetary policymakers to forego a planned course of interest rate hikes during the year.
However, the US Federal Reserve is widely expected to increase rates from their historically low levels when it meets next month.
Based on a more comprehensive set of data, the revised GDP showed US consumers spent more on construction for single-family housing, while investment in non-residential structures was revised upwards to 10.1 per cent from 5.4 per cent.
In a statement, the White House noted that economic conditions abroad had not held back foreign sales, but acknowledged some temporary factors pushing exports.
"Exports, which have faced substantial headwinds in recent years from slow growth abroad, grew at an annual rate of 10.1 per cent in the third quarter, boosted in part by transitory factors," said Jason Furman, chairman of the Council of Economic Advisors.
AFP
Carmakers to build Europe network of e-charging stations
German carmakers BMW, Daimler, Porsche and Audi and US competitor Ford said on Tuesday they would cooperate on a Europe-wide network of electric charging stations.
"We intend to create a network that allows our customers on long-distance trips to use a coffee break for recharging," Audi chief executive Rupert Stadler said in a statement.
The firms have signed a memorandum of understanding on the joint venture, planning to begin construction of some 400 high-speed charging stations across Europe in 2017. Completion of the network is slated for 2020.
Hybrid and all-electric cars from any manufacturer using the Combined Charging System standard will be able to use the stations, in a move aimed at boosting growth of electric car use on the continent. German carmakers have lagged behind some competitors when it comes to introducing electric models.
The technology remains little-used in Europe, hobbled by high prices, the short range of the vehicles and a lack of recharging infrastructure. But recent months have seen a fresh commitment from the industry, a pillar of Europe's largest economy, to speed up the introduction of electric cars.
AFP
Saudi-Iran rivalries could scuttle tentative OPEC deal
Prior to this week, chances that OPEC countries would agree to their first cut in output in eight years were looking good. Now, not so much.
Saudi Arabia is questioning the informal agreement made in September. And the desert kingdom, which accounts for about a third of OPEC's output, normally prevails at ministerial meetings. The price of crude was down on Tuesday, reflecting investors' caution about a final agreement being reached.
Still, a deal is not out of the question, and even a remote possibility that it will be backed is an exciting prospect. Spencer Welch, an analyst with IHS energy, casts the event as "potentially the most important OPEC meeting since 1973," when the cartel imposed a highly effective oil embargo on the West.
Those days of OPEC unity have been replaced by infighting and rivalries that have tarnished the cartel's image and crippled its ability to set world prices and supplies.
Instead of cutbacks, Saudi oil minister Khalid Al-Falih says the Organization of the Petroleum Exporting Countries should do no more than what it has done for nearly a decade – sit back and let demand drive up prices "without an intervention from OPEC."
He told reporters that the Vienna meeting is wide open, declaring: "We don't have a single path, which is to cut production."
AP
Is Uber an app? EU judges try to answer a nagging question
Fifteen judges at the European Union's top court are trying to decide, once and for all, whether Uber is an app or a transport company. The question has long vexed regulators and lawmakers across the region.
Defeat for Uber, in the case brought this week would expose the company to stricter licensing rules, additional operative costs and the risk of a reduced availability of drivers. The case has been closely watched as it could set the rules of the road for others with similar business models.
Uber's activities "cannot be reduced to a mere transport activity," Cani Fernandez, a lawyer for the US company, told the highest panel of judges at the EU Court of Justice in Luxembourg on Tuesday.
The car-hailing application accessed via smartphones and tablets has faced roadblocks, real and regulatory, across Europe, amid complaints brought by taxi drivers who say the company tries to unfairly avoid regulations that bind established competitors.
"Clearly, the EU court's decision will have a great impact," said Georgios Petropoulos, a research fellow at the Brussels-based policy group Bruegel. "We are talking about one of the most popular platforms of the collaborative economy."
Bloomberg
Black Friday helps John Lewis post record trading week
John Lewis has reported record sales of around £200 m in the lead-up to Black Friday, marking the biggest ever trading week in the retailer's history.
Sales were up 6.5 per cent to £199.8 m for the week to 26 November, compared with £187.7m over the same period last year, which held the previous record.
The company saw a boost in traffic for both its bricks and mortar and online stores, and was taking around five online orders per second during the busiest time on Friday morning.
Its Magna Park distribution centre processed 33 per cent more units on Saturday than it did last year, with around 12,000 units processed per hour across its network over the weekend.
Samsung TVs, KitchenAid items and GHD hair straighteners were some of the best sellers in the electronics department, which saw an 11 per cent rise in sales last week compared with 2015.
PA
Profits climb at debt-ridden care home group
Britain's biggest care homes group Four Seasons has reported another set of improving results as the company's private equity owner continues crunch talks with lenders aimed at securing its future.
Four Seasons, which has 20,000 elderly residents across 450 homes, said earnings were up by 40 per cent to £19.7m in the third quarter as occupancy rose to 89.6 per cent, the highest level in more than three years.
However, the company's £525m debts and annual £50 m interest payments continue to be a concern.
The group, owned by City financier Guy Hands's private equity vehicle Terra Firma, admitted in April that it did not have enough money to meet its long-term needs, adding that it was exploring its options.
PA
Fitch warns of 'populist surge' on global growth
A leading credit ratings agency is warning that a surge in populism and anti-establishment sentiment is pushing the world into an era of economic nationalism to the detriment of long-term global growth.
In its outlook for 2017, Fitch Ratings says increased trade protectionism and weaker migration flows would dampen growth in advanced economies though short-term budgetary measures will likely provide a boost for next year.
Fitch has revised up its global growth forecasts for next year by 0.1 percentage point, largely on the back of a fiscal boost expected in the US following Donald Trump's January inauguration as president.
One downside risk, Fitch says, centers on whether the "populist surge" accentuates tensions in Europe.
Fitch identified Britain's vote to leave the European Union and Trump's election as acts of populism.
AP
Costa Coffee owner Whitbread to cut costs amid rising wages and weak pound
Premier Inn and Costa Coffee owner Whitbread has revealed plans to slash costs by around £150m over the next five years after being hit by the plunging pound and a surging wage bill.
The group, which employs around 45,000 staff, has been hit hard by the new national living wage, while it also faces extra costs from the falling pound and business rates.
It will look to make savings across a "wide range of areas", including better management of its workforce and its supply chain.
The group said: "These efficiencies will help to offset, over time, the considered investments we are making in our infrastructure, products and brands and in the known sector cost headwinds including the national living wage, business rates and foreign exchange inflation."
PA
Maersk Line eyeing German acquisition
The container shipping unit of Danish conglomerate A.P. Moller-Maersk on Tuesday refused to comment on a report that it was mulling an acquisition of German peer Hamburg Sud.
The company was interested in buying the entire business, which had $6.7bn (£5.4bn) in revenue last year, and "not just... a few vessels", The Wall Street Journal reported on Monday, citing a person familiar with the matter.
"Out of principle we do not comment on rumours," Maersk said in an email to AFP on Tuesday.
Hamburg Sud's owner, the family-owned Oetker Group, was discussing a sale of its shipping business, the same newspaper reported last week.
"Hamburg Sud is one of the players in the industry that is probably too small to survive in the long run. It only has three per cent of the market," Sydbank analyst Morten Imsgard told Danish news agency Ritzau.
AFP
Cake shop Patisserie Valerie sales top £100m
Sales at the firm behind Patisserie Valerie have topped £100m for the first time as the company notched up its tenth straight year of revenue and profit growth.
Revenue at Patisserie Holdings, chaired by serial entrepreneur Luke Johnson, rose 13.3 per cent to £104.1m in the year to 30 September.
Pre-tax profits rose 18.2 per cent to £17.2m as Patisserie hailed the success of its afternoon teas, of which it sold 133,000 over the year.
But Mr Johnson flagged "uncertain economic conditions" as he vowed to control costs.
"We have achieved growth in revenues and profits despite uncertain economic conditions and, for the first time, we have exceeded revenues of £100m – a significant achievement," he said.
PA
Register for free to continue reading
Registration is a free and easy way to support our truly independent journalism
By registering, you will also enjoy limited access to Premium articles, exclusive newsletters, commenting, and virtual events with our leading journalists
Already have an account? sign in
Join our new commenting forum
Join thought-provoking conversations, follow other Independent readers and see their replies