US waiting to see if online bet is a winner
Casino operators are keen to know if  New Jersey's internet foray will restore the sector's fortunes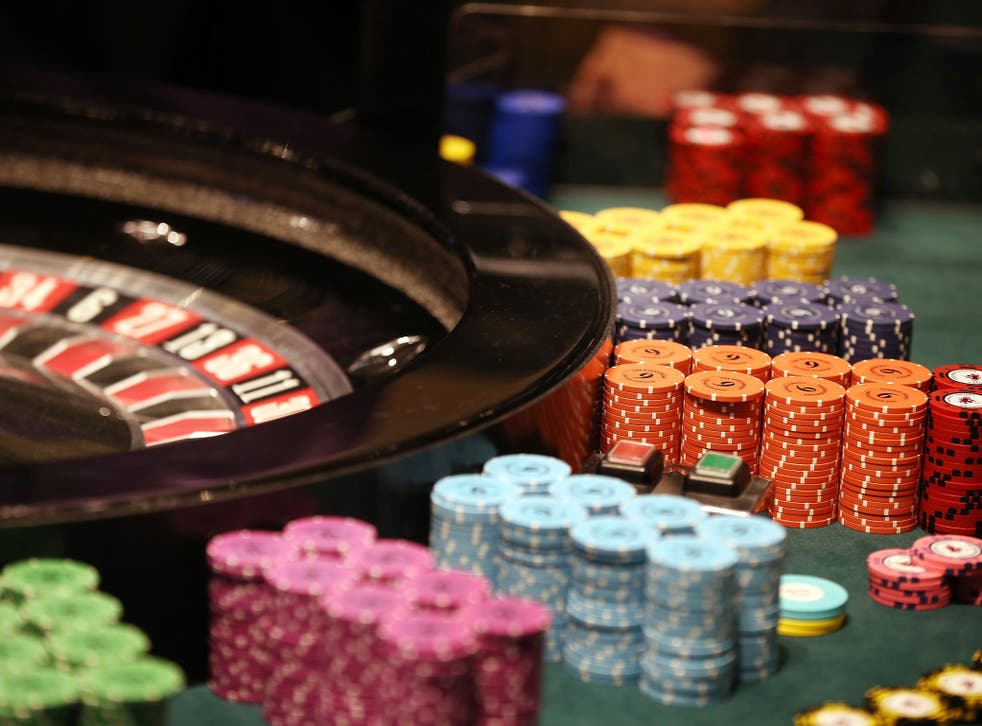 As bargain-hungry Americans braved crowded malls to hunt down Thanksgiving deals last week, some New Jersey residents decided to visit Atlantic City – from the comfort of their living room.
They could do so because of new rules legalising online gambling across the Garden State. Six Atlantic City casinos have set up virtual storefronts thus far, with customers creating more than 50,000 online gambling accounts since a trial period began last month.
The push is being watched across the nation: New Jersey, though the third state to legalise online gambling after Delaware and California, is by far the biggest in terms of population.
It also has the broadest regime, with the expansion extending beyond poker to a broader range of casino games. According to the analysts at the ratings agency Fitch, New Jersey's move could generate up to $300m (£183m) in revenues in 2014, a figure that could rise to as much as $750m in subsequent years.
The state's Republican Governor, Chris Christie, is even more optimistic: he expects about $1bn in revenues by July.
The big question is whether the online push will hurt business at the bricks-and-mortar casinos that populate Atlantic City, where annual gaming revenues have declined from over $5bn in 2006 to under $3bn, due largely, according to Fitch, "to the development of neighbouring markets".
While online gambling won't in itself revive the broader gaming business in New Jersey, lawmakers are betting that the new push will supplement, not eat into, business at Atlantic City's casinos, and thus provide a much-needed shot in the arm to the industry.
If it works, the New Jersey experiment could become a template for other American states that are waiting in the wings with pro-online gambling legislation.
"Without online gaming, two casinos would have closed and 5,000 to 10,000 people would have been out of jobs in Atlantic City," state senator Raymond Lesniak told The Star-Ledger of New Jersey last week, explaining why the Governor, who is seen as a possible Republican Presidential candidate in 2016, "ultimately came around to signing legislation he had vetoed the year before last".
The six casinos that have been granted permits have set up websites powered by various platforms, including Bwin, 888 and Betfair, which, in a half-yearly update to investors in London this week, singled out the US as an attractive long-term market for its business. Of its foray in New Jersey, for which it has partnered with the Trump Plaza Casino, Betfair said the initial signs had been promising.
Beyond New Jersey, research from the National Conference of State Legislatures, a non-governmental organisation that tracks policy across the US, shows eight states – California, Hawaii, Illinois, Iowa, Massachusetts, Mississippi, Pennsylvania and Texas – are hoping to jump on the bandwagon.
Those in favour of legalisation say that prohibition simply plays into the hands of black market operators, with the American Gaming Association, an industry group, claiming that "Americans spent nearly $3bn gambling with rogue offshore operators" last year.
"The internet cannot be forced back into the bottle – nor can market demand," the group's president, Geoff Freeman, said this month.
"New government efforts to prohibit online gaming will unintentionally strengthen black market providers, create more risk for American consumers, including children, and drive US jobs and potential revenues overseas."
The opposition isn't sitting back, however, with the billionaire casino mogul Sheldon Adelson reported to be preparing a public campaign aimed at convincing Congress to ban internet gambling. Mr Adelson, a prominent backer of Mitt Romney's ill-fated Presidential run in 2012 and the chief executive of the Las Vegas Sands Corp casino business, created waves across the industry when he signalled his opposition to online gambling in a Forbes op-ed article published earlier this year.
He argued that not only would legalisation have a negative economic impact by hitting industry jobs, but said that "the plague it could bring to our society is even more far-reaching".
"Online gambling makes it possible for bets to be placed by anyone at any time.
"When gambling is available in every bedroom, every dorm room and every office space, there will be no way to fully determine that each wager has been placed in a rational and consensual manner," he said. According to The Washington Post, the billionaire has now hired lobbyists across the country to fight back against the online gambling push.
Next month, he is planning launch an advocacy group called the Coalition to Stop Internet Gambling to further press his case. Three former elected officials - the first African-American mayor of Denver, Wellington Webb, former US Senator Blanche Lincoln and former New York governor George Pataki - have been hired to speak for the group as national co-chairs.
"I am willing to spend whatever it takes," Mr Adelson told Forbes this month after news of his plans first surfaced, setting the stage for a major political fight over the issue in 2014.
Register for free to continue reading
Registration is a free and easy way to support our truly independent journalism
By registering, you will also enjoy limited access to Premium articles, exclusive newsletters, commenting, and virtual events with our leading journalists
Already have an account? sign in
Register for free to continue reading
Registration is a free and easy way to support our truly independent journalism
By registering, you will also enjoy limited access to Premium articles, exclusive newsletters, commenting, and virtual events with our leading journalists
Already have an account? sign in
Join our new commenting forum
Join thought-provoking conversations, follow other Independent readers and see their replies