Virgin America ends partnership with SeaWorld
SeaWorld is under intense scrutiny from animal rights groups following the release of "Blackfish"
Maria Tadeo
Tuesday 14 October 2014 17:38 Comments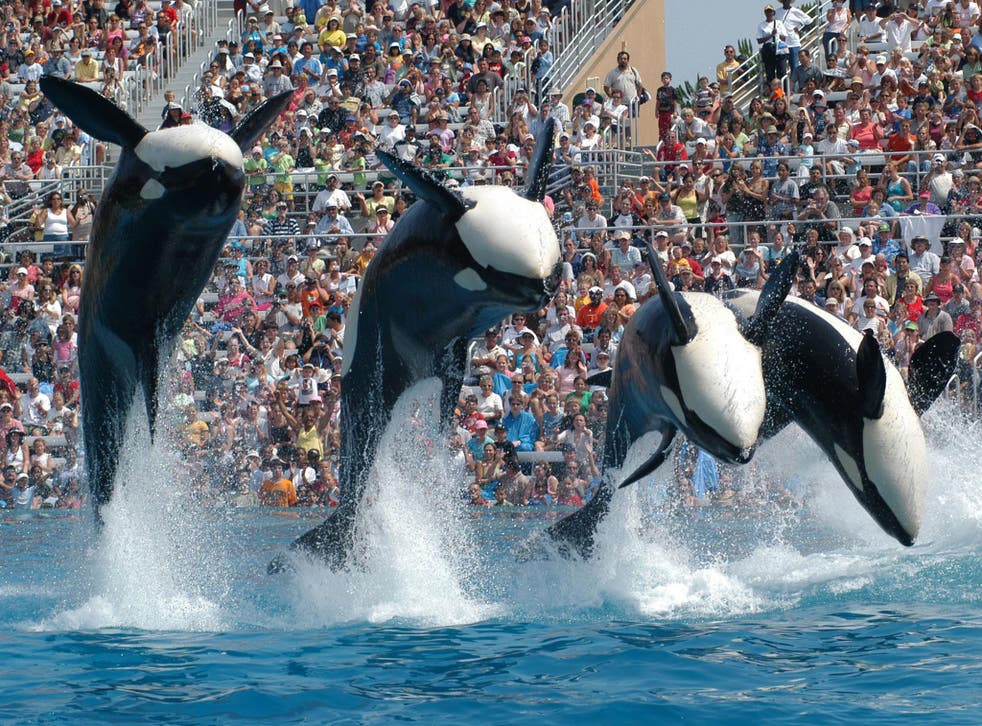 Virgin America has dropped SeaWorld from its airline reward programme following pressure from animal rights groups over its killer whale shows.
The stock fell 2.3 per cent to $17.92 in New York trading, hitting a fresh low, after the airline confirmed it had ended all promotional activities with the Orlando-based company.
Virgin America's reward programme allowed customers to earn travel points by spending money at SeaWorld. The decision comes just months after Southwest Airlines announced it was ending its partnership with SeaWorld after 26 years.
Both companies described the decision as "mutual" but animal rights group speculated Southwest was concerned about the brand's reputation after an online petition calling on the airline to drop SeaWorld gathered more than 30,000 signatures.
The theme park operator has been hit by a wave of negative publicity following the release of "Blackfish" - a documentary exploring the tragic death of trainer Dawn Brancheu, who was killed by a 12,000-pound orca known as Tilikum at SeaWorld Orlando in 2010.
The documentary raised concerns about the treatment of killer whales in captivity and argued that Tilikum's violent behaviour was the result of abuse and harassment at Seaworld. The company dismissed the documentary as "inaccurate".
However, it conceded that the negative publicity had taken a heavy toll on visitor numbers when it reported earnings in August. SeaWorld has announced plans to upgrade its theme parks in an effort to win back customers.
Register for free to continue reading
Registration is a free and easy way to support our truly independent journalism
By registering, you will also enjoy limited access to Premium articles, exclusive newsletters, commenting, and virtual events with our leading journalists
Already have an account? sign in
Join our new commenting forum
Join thought-provoking conversations, follow other Independent readers and see their replies