Richard Branson defends Government's 'bailout' of Virgin train franchise amid backlash
Virgin and Stagecoach had agreed to pay £3.3bn to the Government to run the East Coast franchise until 2023, but the contract will now end three years earlier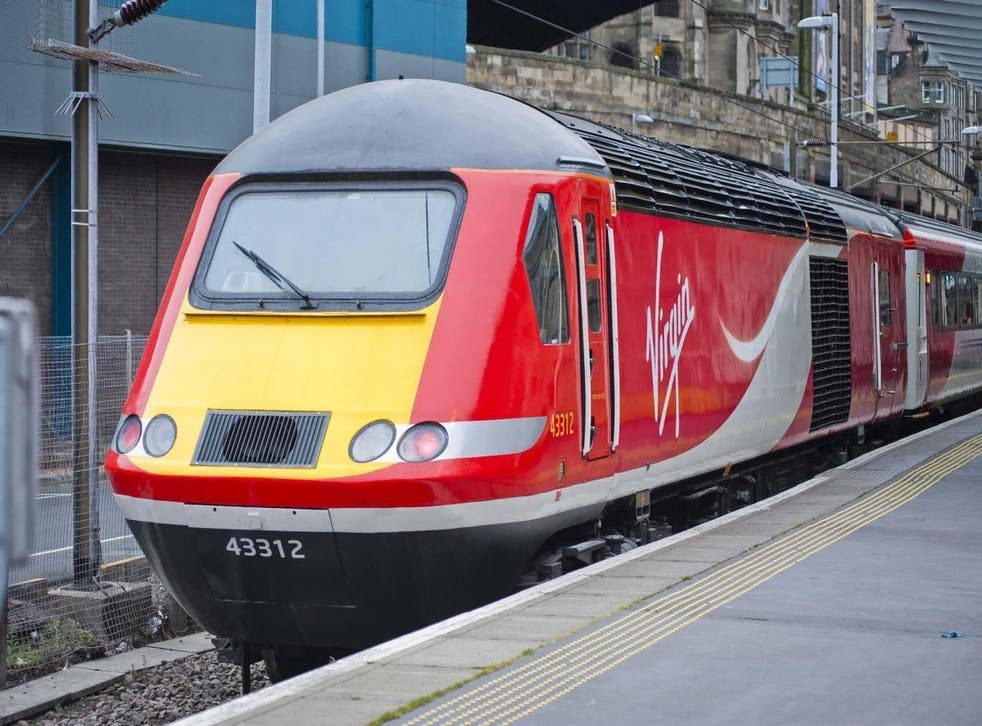 Sir Richard Branson has hit back at criticism of the Government's "bailout" of Virgin Trains East Coast rail franchise, saying that his company had lost over £100m with its partner Stagecoach whilst in charge of the route.
The Government announced in November that it would allow the contract for the East Coast rail franchise, jointly run by Stagecoach and Sir Richard Branson's Virgin Trains, to end three years early in 2020.
Virgin and Stagecoach in 2015 agreed to pay £3.3bn to the Government to run the East Coast franchise until 2023.
Last month, Labour peer Lord Adonis said he had been forced to resign as head of the National Infrastructure Commission over his criticism of the Government's handling of the multimillion pound rail franchise. He claimed the decision to allow Stagecoach and Virgin to withdraw from the franchise was a taxpayer-funded "bailout".
In a blog published on the Virgin website on Friday, Sir Richard said that the bid was based on a promise of a huge upgrade of the infrastructure by Network Rail that would have improved the reliability of the track and allowed Virgin to run more trains.
"The considerable delays to this upgrade, to new trains, as well as poor track reliability will cost us significant lost revenue (amounting to hundreds of millions of pounds) and torpedoed the assumptions of our original bid," he said.
He said that "as the facts became clear about these issues" Virgin had to engage in a discussion with the Government and "a pragmatic solution was needed to keep delivering improvements and investment in the line."
Sir Richard claimed that, under public ownership, there had been little investment in the East Coast line. He said that Virgin had invested £140m in a completely refurbished train fleet, more services and new car parking and cycle facilities.
Business news: In pictures

Show all 13
"The critics argue that Stagecoach and Virgin are somehow benefitting from this. The fact is we have both lost significant amounts of money – well over £100m in total – and have not received a penny in dividends," he said.
He added that while it would be easier for the company to "swallow" the losses and walk away from the franchise immediately it would "also be wrong".
"It would bring an abrupt halt to the investment and improvements which are flowing into East Coast. It would mean more disruption to passengers, communities and our people," he said.
Register for free to continue reading
Registration is a free and easy way to support our truly independent journalism
By registering, you will also enjoy limited access to Premium articles, exclusive newsletters, commenting, and virtual events with our leading journalists
Already have an account? sign in
Register for free to continue reading
Registration is a free and easy way to support our truly independent journalism
By registering, you will also enjoy limited access to Premium articles, exclusive newsletters, commenting, and virtual events with our leading journalists
Already have an account? sign in
Join our new commenting forum
Join thought-provoking conversations, follow other Independent readers and see their replies