German prosecutors charge former Volkswagen boss Martin Winterkorn with fraud
 Ex-CEO one of five people charged with fraud and violation of competition law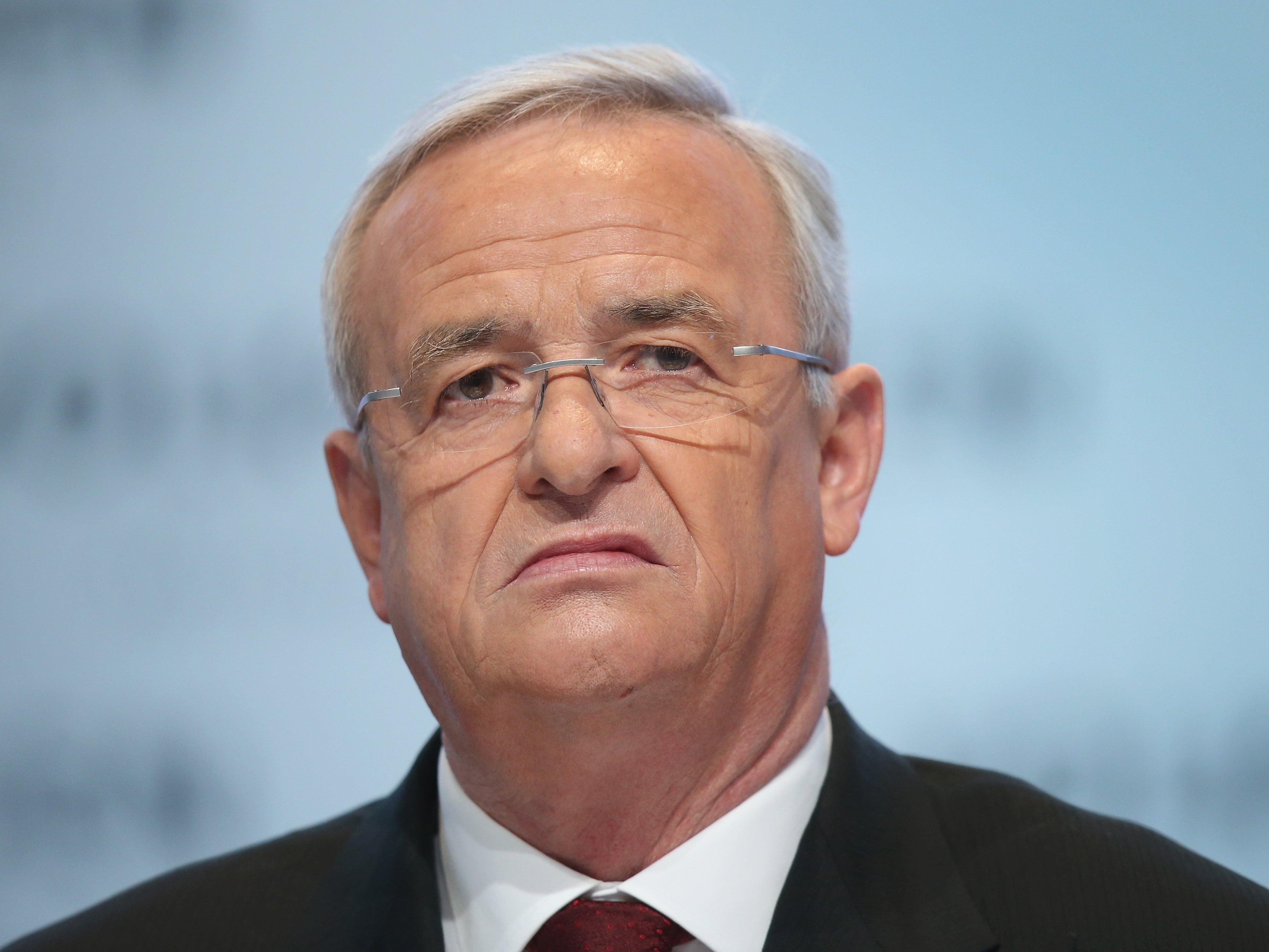 German prosecutors have charged former Volkswagen chief executive Martin Winterkorn with fraud in connection with a diesel emissions scandal.
Mr Winterkorn is one of five people charged with serious fraud and violation of competition law, it has been reported.
American authorities have already filed charges against VW and its former boss, alleging that top executives knew about manipulation of exhaust data but did not inform markets.
The German car giant has been at the centre of the dieselgate scandal, which saw a number of manufacturers artificially reduce harmful emissions from its cars during tests.
For years VW pushed its diesel cars as better for the environment than petrol-powered equivalents because they could travel for longer on a single tank of fuel.
But the company cheated tests which measured other harmful exhaust fumes such as nitrogen oxide, which can cause a range of health problems.
Mr Winterkorn was informed in May 2014 that VW had cheated on emissions tests, according to prosecutors in the German city of Braunschweig.
They allege that six months later the then-chief executive failed to prevent the installation of an update to vehicles' software which was hiding the scheme.
His actions meant Volkswagen was hit with much higher fines in the US and Germany than would otherwise have been the case, prosecutors said.
Investigations into a further 36 individuals are ongoing.
VW was fined €1bn (£870m) in Germany last year for rigging diesel emissions tests. Its total global bill for the scandal has surpassed $25bn (£19bn).
Join our commenting forum
Join thought-provoking conversations, follow other Independent readers and see their replies