Warren Buffett's rich history of using sex to explain investing and finance
In 1985, Mr Buffett attempted to emphasise the importance of patience by using an off-the-wall reference to childbirth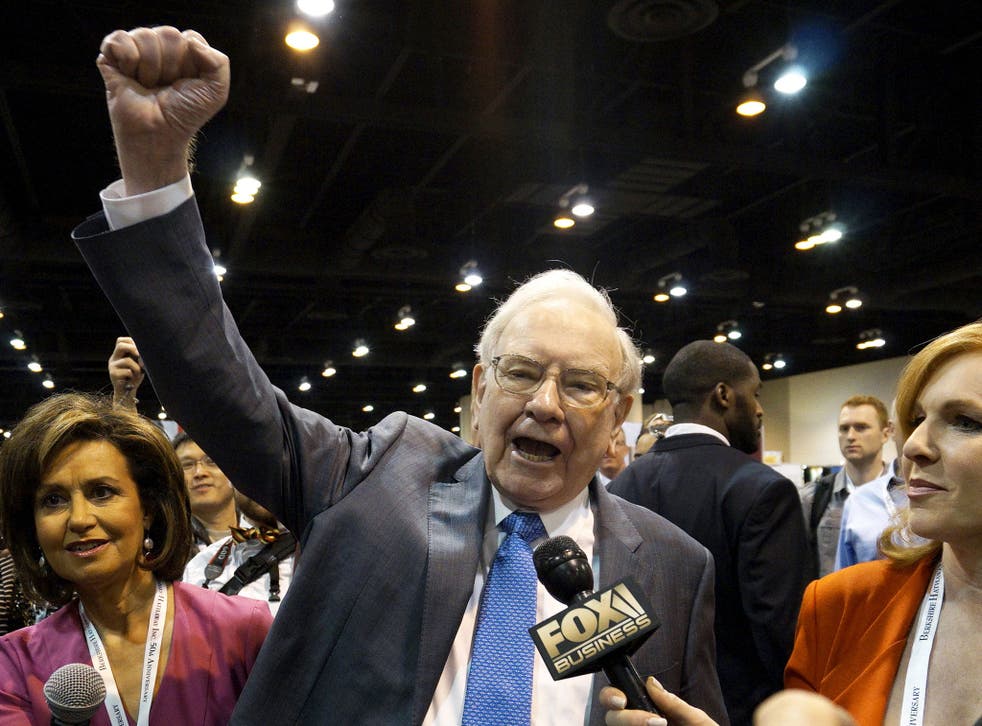 Warren Buffett this week sparked ridicule and outrage by comparing Heinz Kraft's attempt last month to take over Unilever to a woman responding to sexual advances.
The billionaire CEO of Berkshire Hathaway, which is a major shareholder of Heinz Kraft, was asked by an interviewer on CNBC why the consumer goods company had made an offer for its Anglo-Dutch rival even though the latter was clearly not interested in a tie-up.
He responded by saying that "if a diplomat says yes, he means maybe. If he says maybe, he means no. And if he says no, he's no diplomat."
He then added that "if a lady says no, she means maybe. And if she says maybe, she means yes. And if she says yes, she's no lady."
But if you were surprised by the billionaire's crude comments (and perhaps also his implication that it's impossible to be both a lady and a diplomat) then dig into his rich backlog of letters to investors and you'll find that he's no stranger to sometimes questionable, and other times just weird, sexual metaphors.
In a 2004 letter to investors, he likened being caught out by an unpredictable market, to skinny dipping in the sea.
"Only when the tide goes out do you discover who's been swimming naked," he wrote.
A year later, when explaining that Berkshire Hathaway aims to grow the value of its investments and earnings, Mr Buffett said:
"In this ambition, we hope – metaphorically – to avoid the fate of the elderly couple who had been romantically challenged for some time. As they finished dinner on their 50th anniversary, however, the wife – stimulated by soft music, wine and candlelight – felt a long-absent tickle and demurely suggested to her husband that they go upstairs and make love. He agonised for a moment and then replied, 'I can do one or the other, but not both.'"
Two years later, in a similar letter to investors, Mr Buffett compared unsuccessful business deals to "ugly" women saying:
"A line from Bobby Bare's country song explains what too often happens with acquisitions: 'I've never gone to bed with an ugly woman, but I've sure woke up with a few.'"
And while the 86-year old has perhaps become crasser – or at least more uninhibited – with age, he seems to have always had a penchant for odd references.
Forbes 2016 list of world's billionaires

Show all 10
Even way back in 1985, he attempted to emphasise the importance of patience by using an off-the-wall reference to childbirth.
"No matter how great the talent or efforts, some things just take time," Mr Buffett said. "You can't produce a baby in one month by getting nine women pregnant".
Register for free to continue reading
Registration is a free and easy way to support our truly independent journalism
By registering, you will also enjoy limited access to Premium articles, exclusive newsletters, commenting, and virtual events with our leading journalists
Already have an account? sign in
Register for free to continue reading
Registration is a free and easy way to support our truly independent journalism
By registering, you will also enjoy limited access to Premium articles, exclusive newsletters, commenting, and virtual events with our leading journalists
Already have an account? sign in
Join our new commenting forum
Join thought-provoking conversations, follow other Independent readers and see their replies