Watchdog closes five-year probe into Tesco's £250m accounting scandal
Financial Reporting Council drops investigation into allegations of misleading financial statements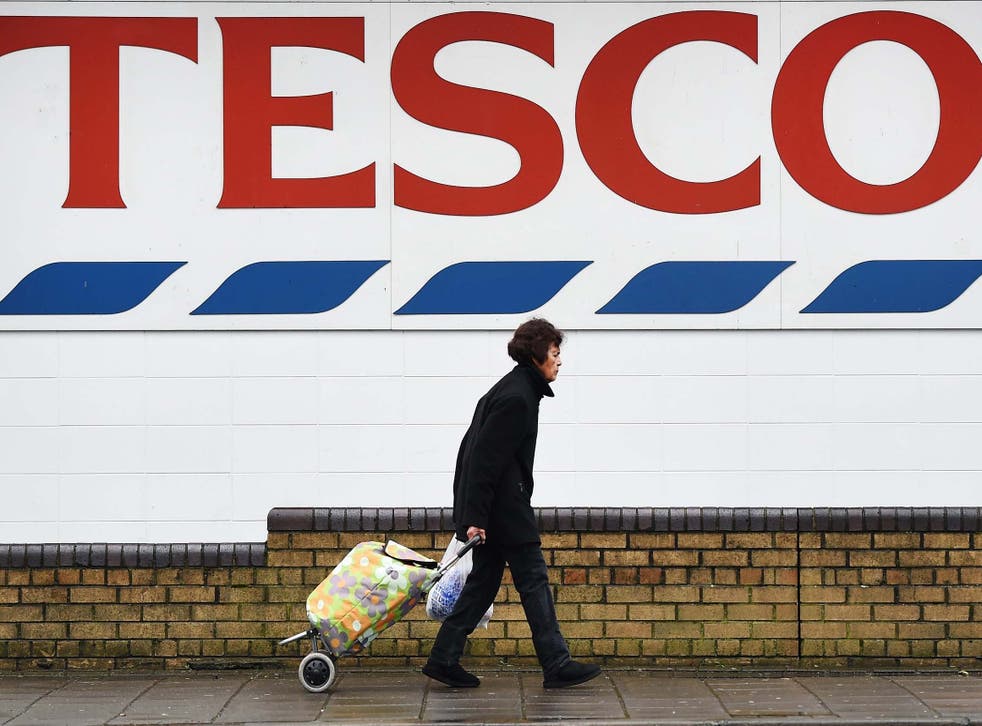 The UK's audit watchdog has closed a five-year investigation into a £250m accounting scandal at Tesco, more than a year after criminal cases against three senior executives were thrown out of court.
The Financial Reporting Council, which keeps an eye on the auditors who sign off companies' books, opened up a probe into a number of employees of Britain's biggest supermarket in December 2014 after allegations that profits had been overstated by £250m. That figure was later increased to £326m.
Tesco will now finally be able to draw a line under the accusations of false accounting that rocked the stock market in 2014 and saw £2bn wiped of Tesco's value.
Following a £6.4bn loss that year – one of the biggest in UK corporate history – the chain has since turned around its business under chief executive Dave Lewis who is set to depart in October.
The FRC's long-running investigation looked into the preparation, approval and auditing of Tesco's accounts between 2012 and 2014.
In 2016 the watchdog dropped an investigation into former finance director Laurie McIlwee. A year later it abandoned its inquiries into PwC, Tesco's former auditor.
Tesco paid £129m in 2017 as part of a Deferred Prosecution Agreement reached with the the Serious Fraud Office. It also agreed to pay £85m in compensation to investors affected by an August 2015 trading statement that overstated profits.
But the SFO's attempts to bring criminal charges against three senior executives later fell apart.
UK finance director Carl Rogberg, former UK managing director Chris Bush and former UK food commercial director John Scouler were accused of knowing that income was being wrongly accounted to make the company look financially healthier than it was.
The three men were cleared of all charges leaving an unprecedented situation in which Tesco had paid a fine under an agreement which named three men who were all acquitted because of a lack of evidence.
After the SFO's case collapsed last year Mr Rogberg said Tesco had failed to properly investigate the alleged fraud "from the outset" and had entered into a DPA "on a completely false basis".
On Monday, the FRC said: "During the course of the wider investigation, a number of accountant employees within Tesco were added as subjects.
"The investigation into these individuals was subsequently paused pending the Serious Fraud Office's (SFO) trial of three (non-accountant) senior Tesco employees on charges relating to the overstatement."
It added: "Following the conclusion of the SFO proceedings, and consideration of relevant material and information subsequently obtained from the SFO, Executive Counsel has decided to discontinue the matters in relation to each of the remaining subjects.
"Accordingly, the matter has been closed without service of a formal complaint."
A Tesco spokesperson said: "There has been no FRC investigation of Tesco as a company, and we have never commented on the position of any individual in relation to these issues.
"Since 2014, we have fundamentally transformed our business. Our turnaround journey is now complete, and we have fully satisfied the terms of the DPA we entered into with the SFO in 2017."
Register for free to continue reading
Registration is a free and easy way to support our truly independent journalism
By registering, you will also enjoy limited access to Premium articles, exclusive newsletters, commenting, and virtual events with our leading journalists
Already have an account? sign in
Register for free to continue reading
Registration is a free and easy way to support our truly independent journalism
By registering, you will also enjoy limited access to Premium articles, exclusive newsletters, commenting, and virtual events with our leading journalists
Already have an account? sign in
Join our new commenting forum
Join thought-provoking conversations, follow other Independent readers and see their replies