We tried UberEATs, the Uber food delivery service going head to head with Deliveroo
Uber's delivery man said he used to work for Deliveroo but he is much happier doing deliveries for UberEATS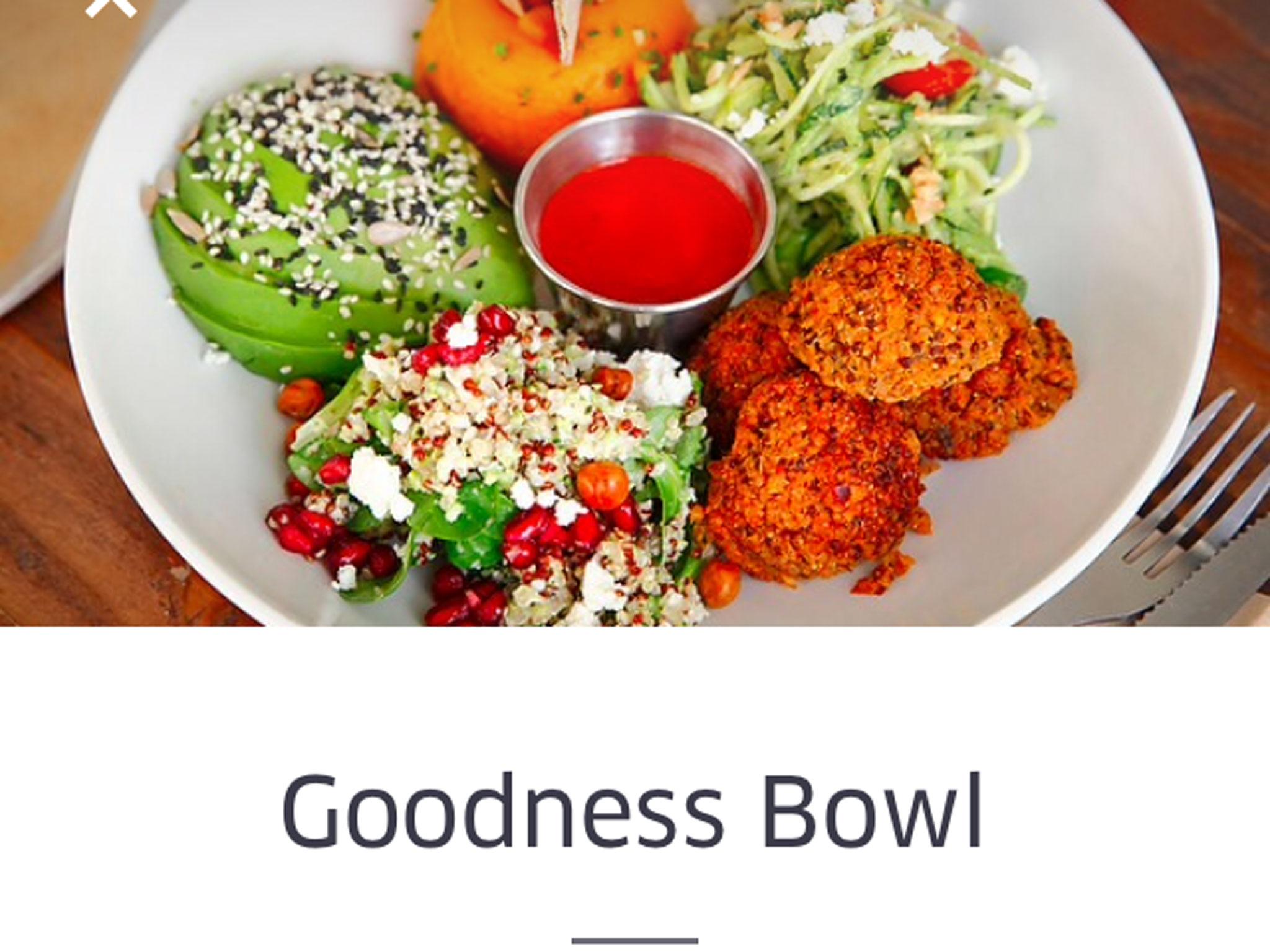 Uber is best known for delivering people for prices that black cabs can't beat. But it's recently started delivering something else: food.
UberEATs, which launched on Thursday, delivers lunch, snacks and dinner to Londoners from 11am to 11pm, seven days a week.
The service is already available in 16 cities including New York and Paris. But will Uber be able to cope with London's dreadful traffic? Or beat established competition like Deliveroo at service and speed?
We put UberEATs to the test.
The company promises to deliver within 30 minutes and gives customers £20 off their next order if there is a delay. Delivery is also free for the first month.
UberEATS tell us it allows users to order food from 150 restaurants including frozen yoghurt chain Snog, Lebanese restaurant Comptoir Libanais, Vietnamese street food restaurant Pho and La Bodega Negra, a Soho-based Mexican restaurant.
The catch: you can only choose from restaurants in your area.
"We don't want to food travelling half way across town," a spokesperson for Uber told the Independent.
On the upside, there is no minimum order (which means you can also order your favourite snack instead of a full meal) and the Goodness Bowl salad we ordered from the Good Life Eatery was at the Independent quarters within just 25 minutes.
The app also let those with food allergies or special requirements to customise their order. This means we were able to get rid of cheese and add extra chicken to what was initially a vegetarian meal.
Just like Uber, the app allows you to track your driver as you are waiting for your lunch or dinner.
Theodor, Uber's delivery man and an MA student in architecture, told the Independent that he used to work for Deliveroo but he is much happier doing deliveries for UberEATS.
He explained that the company allows him to choose when he wants to work and for how long, which means that he can do a 15 minutes shift or bike around central London for the whole day.
Similarly he can stop working for three months and start again after his exam period, which is "what you need" when you're a student trying to make some extra money on the side, Theodor said.
UberEATS allows customers to to rank your delivery just like you would an Uber driver, by giving a thumbs up or down to your meal and your courier. We give a thumbs up to both.
The app was easy to use, the delivery was fast and our salad was well packed, fresh and tasty.
The price, however, will very much depend on the restaurant you order from and the area you are based in.
This makes it difficult to have a cheap lunch when your office is based in Kensington. But that's probably something you already knew when you're ordering a takeaway in central London in the first place.
Our super salad coming from a restaurant based in Chelsea cost us £12.50, which is £1 more than advertised on the restaurant's website.
Competition is strong in London and the app is going head to with similar services such as Deliveroo, which has grown in popularity in the capital over the last few months.
Dan Warne, managing director at UK and IE Deliveroo told the Independent the entrance of new competitors into the market shows that there's huge demand for new approaches to food delivery in the UK.
"We differentiate ourselves from other services through our passion and focus on great quality food. We've built strong relationships with thousands of fantastic restaurants in the UK and internationally, including recent partnerships with UK favourites such as PizzaExpress and Bill's," he said.
But restaurant are also keen to sign up for UberEATS. Libby Andrews, head of marketing at Vietnamese restaurant Pho, said they are excited to see the impact UberEATS will have on their business.
"The really exciting thing is to be able to break free from the constraints of our restaurants, so we can reach new people, create more raving fans, and further grow our business. And what's not to love about that?" Eric Partaker, co-founder at Chilango said.
Uber also believes it offers a better service than the competition.
Food and drink news
Show all 35
"Being able to customise your order and the lack of a minimum order requirement, as well as the 30 minute delivery offer are ones I would particularly highlight," a spokesperson for Uber told the Independent.
"No minimum order size is particularly useful for people ordering on their own or who just want to order lunch or a treat that is never going to be more than £15," he added.
Initally the service will be exclusive to central London but Uber is planning to expand the delivery area and add more restaurants in the coming weeks.
Join our commenting forum
Join thought-provoking conversations, follow other Independent readers and see their replies