Rising wealth inequality risks leaving UK youth behind, warns report
Wealthiest 10 per cent of households own 45 per cent of the country's wealth while the least wealthy half of all households own 9 per cent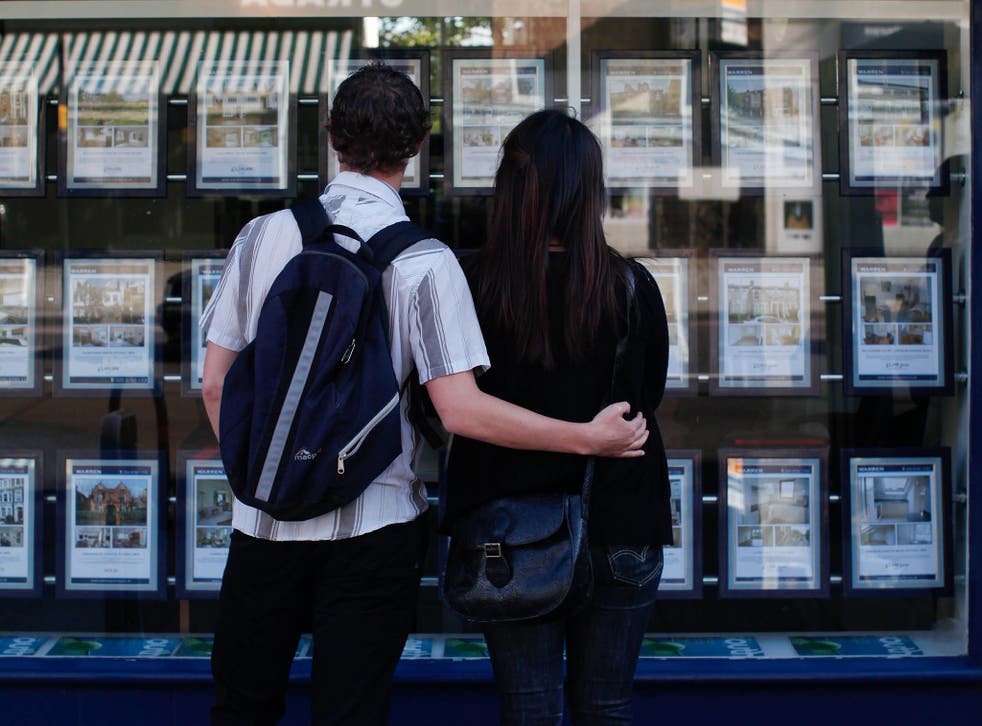 Post-Brexit Britain is risking a "lost decade" as rising wealth inequality, soaring debt and sky-high house prices leave the country's youth behind, a new report warns.
While wealth inequality was on the decline throughout most of the 20th century, it is now on the increase and is worsening due to an uneven housing market, according to a report compiled by left-leaning think tank the Institute for Public Policy Research (IPPR) and commissioned by Channel 5.
Overall, wealth inequality across the country is twice as great as income inequality, with the wealthiest 10 per cent of households owning 45 per cent of the country's wealth, while the least wealthy half of all households own just 9 per cent.
Average household wealth among the least wealthy half of Britons is just £3,200 in net finances, property and pensions, compared with £1.3m held on average by the wealthiest 10 per cent.
The IPPR also highlighted wealth discrepancies between age groups, noting that fewer than half of millennials – those born between between 1981 and 2000 – are expected to own their own home by the age of 45 based on current market trends.
"Every generation since the post-war 'baby boomers' has accumulated less wealth than the generation before them had at the same age," the IPPR said.
"The next generation is set to have less wealth, largely due to housing inequalities."
In 2014, house prices in London were 10 times median earnings, versus four times earnings in 1997, making it "increasingly hard" for younger Britons to share in the UK's wealth without "substantial" support from family, which not all have access to.
Home ownership has been falling since the mid-2000s and is currently at its lowest rate in nearly 30 years, with ownership among the least wealthy 50 per cent of Britons dropping 12 per cent since the financial crisis.
Among 25 to 34-year-olds, it has fallen from 59 per cent in 2003 to 37 per cent in 2015.
Carys Roberts, research fellow on the IPPR Commission on Economic Justice, said: "The old social contract in which each generation could expect more wealth than the last is broken.
"Our work has found that the vast majority of people now expect young people today to have less than the previous generation in housing wealth and savings, and more debt."
A YouGov poll for the report showed that 74 per cent of respondents expect 18 to 24-year-olds to have fewer savings and investments than previous generations, while 72 per cent believe they will hold less wealth in housing, with 80 per cent say they will probably take on more debt.
Average debt per household is set to increase 21.8 per cent to £85,700 by 2027, based on 2017 prices, according to the IPPR report.
The think tank is now calling on the Government to take action over the generational wealth gap as part of a radical rethink of economic policy for "post-Brexit Britain".
Business news: In pictures

Show all 13
Ms Roberts said: "The Chancellor has indicated he is looking at options to improve the financial position of young people in his Autumn Budget.
"Our polling shows that the majority of people would support new measures to equalise wealth.
"These could include giving young people better access to housing and fairer taxation."
PA
Register for free to continue reading
Registration is a free and easy way to support our truly independent journalism
By registering, you will also enjoy limited access to Premium articles, exclusive newsletters, commenting, and virtual events with our leading journalists
Already have an account? sign in
Register for free to continue reading
Registration is a free and easy way to support our truly independent journalism
By registering, you will also enjoy limited access to Premium articles, exclusive newsletters, commenting, and virtual events with our leading journalists
Already have an account? sign in
Join our new commenting forum
Join thought-provoking conversations, follow other Independent readers and see their replies