Westinghouse bankruptcy: Is the future of nuclear power in the UK in doubt?
New £10bn plant in Cumbria is set to produce 7 per cent of the UK's power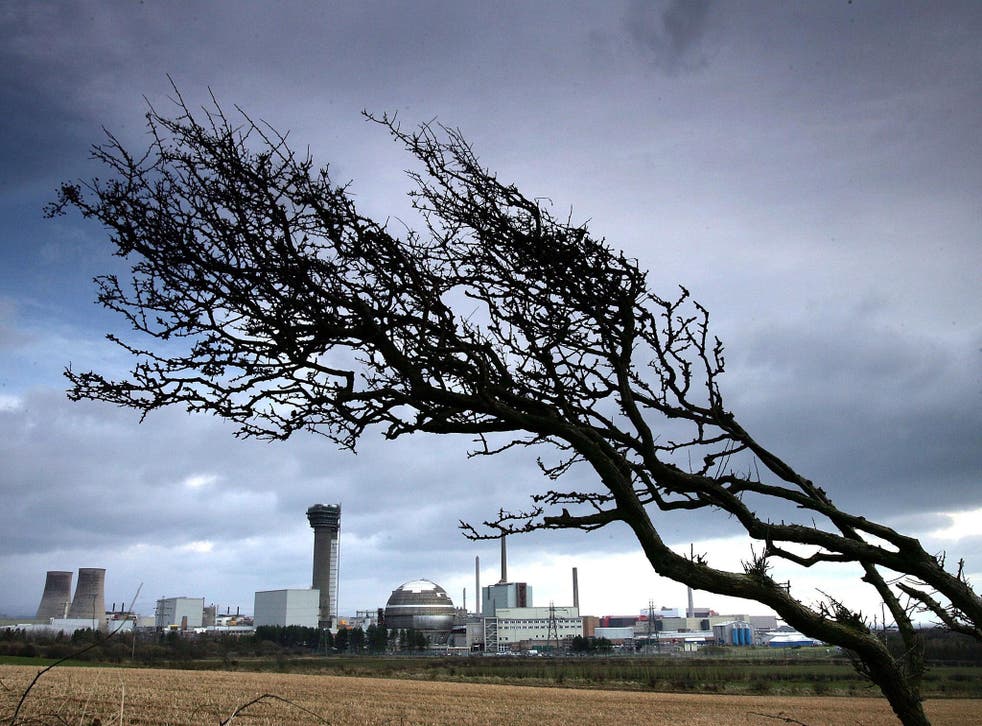 What has happened?
Toshiba's nuclear unit, Westinghouse, filed for bankruptcy on Wednesday after huge losses stemming from cost overruns and delays on the build of two power plants in the US.
Why does it matter?
It puts in doubt the future of a new nuclear plant in Cumbria that is set to produce 7 per cent of the UK's power. It also raises wider questions about the future of nuclear as a source of energy.
Toshiba owns a 60 per cent stake in NuGen the company that is supposed to be building the Moorside plant in Cumbria. Westinghouse was contracted to build the reactors but a spokesperson for Toshiba said that the company was "uncertain" whether its subsidiary would now provide them.
The plant is set to employ 20,000 people and provide a major economic boost to the area. Those jobs may now be under threat if a new supplier cannot be found.
The bankruptcy also puts a question mark over the future of nuclear power in the UK.
What will happen?
Westinghouse said on Wednesday that only its US operations would be affected but gave no specific reassurances about the future of Moorside.
A Toshiba spokesperson said that the firm was still seeking to sell part of its stake in the plant to new investors, as it had been doing since it first became involved in the project.
However, the spokesperson added that Westinghouse's bankruptcy "and recent changes in Toshiba's policy on the nuclear power business require us to explore and investigate all possibilities". Toshiba announced in February that it would no longer bid for contracts to build new nuclear plants.
What has the Government done?
Not much apart from issue a statement on Wednesday saying it is "committed to new nuclear power as an important part of the UK's energy mix".
Rebecca Long-Bailey, the shadow business secretary, urged the Government to step in to underwrite the investment but it has not yet made any pledge to do so.
"The Government must now urgently provide assurances about the future of Moorside. Relying on the private sector alone, in absence of a robust contractual legal structure, has failed," Ms Long-Bailey said.
"If this government is at all serious about delivering new nuclear as an important part of our energy mix it must act swiftly to ensure the security of our energy supply and guarantee the creation of thousands of highly-skilled and well-paid jobs that communities in Cumbria need and deserve."
The GMB union which represents nuclear workers has also demanded reassurances. "It is vital that this project is given the certainty it needs and therefore we are calling on an urgent government announcement to give clear and unambiguous clarity for the short, medium and long term future of Moorside," senior organiser Chris Dukes said.
Business news: In pictures

Show all 13
The future of nuclear power
Westinghouse's bankruptcy court filing also raises questions the viability of other nuclear projects, and even the whole industry.
In addition to its contract for Moorfields Westinghouse has a 150-year lease on Springfields nuclear fuel plant in Lancashire from the Government's Nuclear Decommissioning Authority. It is unclear what effect the bankruptcy will have on that site.
The two US reactors which have led to Westinghouse's downfall reportedly cost between $1bn and $1.3bn (£800m - £1bn) more than the company had expected.
In its bankruptcy court filing, Westinghouse blamed the vast overspend on safety regulations designed to protect nuclear reactors from terrorist attacks. It said this forced it to redesign the plants, resulting in "additional, unanticipated engineering challenges that resulted in increased costs and delays on the US AP1000 Projects."
As concerns around terrorism continue to rise, regulations are not going to be relaxed any time soon and could even be strengthened.
This could make nuclear more expensive at a time when alternatives such as solar, wind and natural gas are decreasing in price.
Remote controlled camera reveals hole in Fukushima nuclear plant
Declining nuclear
The New York Times reported that the cost overruns were also due in part to a lack of contractors with enough experience to build nuclear reactors, as few new plants have been built in recent years.
Westinghouse says it is the manufacturer of 111 of the 450 nuclear reactors in operation globally. It will now not build new plants, further shrinking an already small field.
Doug Parr, policy director at Greenpeace UK, said: "The world is watching the meltdown of a major corporation and questioning the cost of new nuclear.
"Declaring bankruptcy in the USA might shield Toshiba from Westinghouse's debt, but as Toshiba's share price ricochets and its multibillion-dollar losses escalate, the beleaguered nuclear industry is being shaken to the core again."
Register for free to continue reading
Registration is a free and easy way to support our truly independent journalism
By registering, you will also enjoy limited access to Premium articles, exclusive newsletters, commenting, and virtual events with our leading journalists
Already have an account? sign in
Register for free to continue reading
Registration is a free and easy way to support our truly independent journalism
By registering, you will also enjoy limited access to Premium articles, exclusive newsletters, commenting, and virtual events with our leading journalists
Already have an account? sign in
Join our new commenting forum
Join thought-provoking conversations, follow other Independent readers and see their replies