Whole Foods, Red Lobster and Walmart respond to investigation into shrimp 'peeled by child slaves'
Whole Foods told the Independent that it has zero tolerance for human rights abuses and had investigated its own supply chain 
Hazel Sheffield
Friday 18 December 2015 12:02 Comments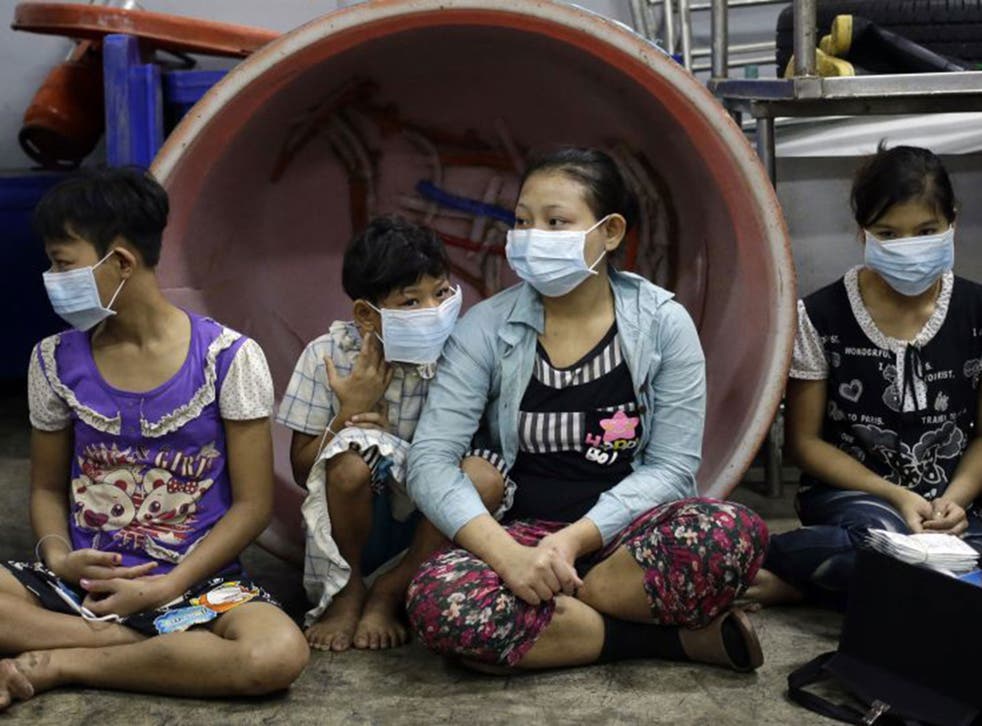 Whole Foods, Red Lobster and Walmart have responded to an investigation into suppliers of shrimp "peeled by child slaves".
The retailers are among those who could have been sent shrimp that is the allegedly product of forced labour in Thailand, according to an investigation by the Association Press.
Some of the retailers that stock Thai shrimp, including Whole Foods and Red Lobster, said they had received assurances from their Thai supplier that their particular shrimp was not associated with abusive factories.
Whole Foods told the Independent that it has zero tolerance for human rights abuses and had investigated its own supply chain – going beyond its existing third-party audits of processing facilities.
"We are confident that Thai Union shrimp supplied to Whole Foods Market did not come from an illicit processing facility, nor do we purchase any shrimp from peeling shed facilities," a spokesman said.
Red Lobster has categorically denied the accusations: "We are confident based on our findings and assurances from Thai Union that our seafood supply was not associated with the abusive pre-processing facilities."
Walmart has reportedly not as yet specifically denied that such shrimp could have entered its supply chain. But Marilee McInnis, international corporate affairs and global communication for Walmart, said the firm was "horrified" by the labour practices exposed by the investigation.
"We are concerned about the ethical recruitment and treatment of workers in the entire fishing industry, especially in Southeast Asia, so we have been actively engaged in working with NGOs, private sector companies, suppliers and government to find solutions," McInnis said.
The allegations appeared in the AP on Monday following an investigation in which journalists infiltrated a shrimp peeling factory in Thailand. They found almost 100 Burmese migrants reportedly worked for up to 16 hours a day peeling shrimp – including, it is claimed, a girl so tiny that she had to stand on a stool to reach the peeling table.
AP journalists followed and filmed trucks filled with freshly peeled shrimp, from what they described as "brutal" factories in the port towns about an hour from Bankok to major Thai exporting companies.
According to the report, US customs records and Thai industry reports showed that the shrimp made its way into the supply chains of major U.S. food stores, retailers and restaurants. AP said it sent reporters to supermarkets in all 50 states and discovered shrimp that it claimed were the product of slave labour.
Business news: In pictures

Show all 13
The Thai companies that were transporting the shrimp tracked by the AP all said they ship to Europe and Asia as well.
A Thai supplier told the AP it didn't know where it was getting all of its shrimp. It has sent a note outlining corrective measures to US businesses, who have been demanding answers.
"I am deeply disappointed that despite our best efforts we have discovered this potential instance of illegal labour practice in our supply chain," Thiraphong Chansiri, CEO of Thai Union, wrote.
His statement acknowledged "that illicitly sourced product may have fraudulently entered its supply chain" and confirmed a supplier "was doing business with an unregistered pre-processor in violation of our code of conduct."
The US consumes 1.3 billion pounds of shrimp every year – the equivalent of 4 pounds per person.
About 90 per cent of this is imported.
Register for free to continue reading
Registration is a free and easy way to support our truly independent journalism
By registering, you will also enjoy limited access to Premium articles, exclusive newsletters, commenting, and virtual events with our leading journalists
Already have an account? sign in
Join our new commenting forum
Join thought-provoking conversations, follow other Independent readers and see their replies