WH Smith to cut up to 1,500 jobs as coronavirus pandemic hammers sales
Revenues fell more than 80 per cent in April and May and have been slow to recover as lockdown has eased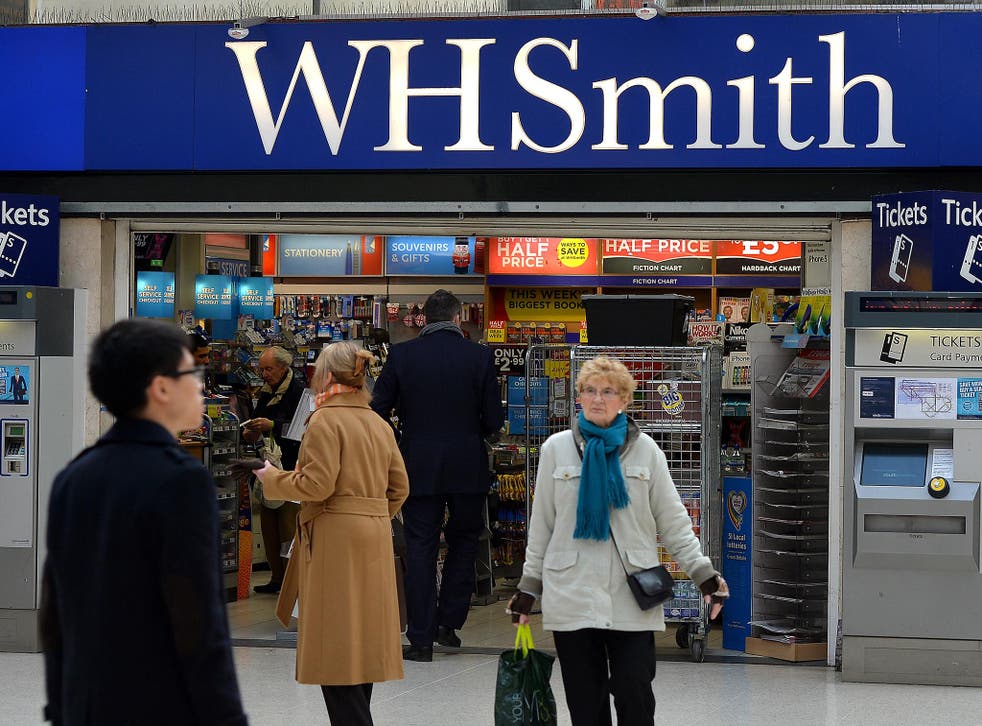 WH Smith has said it could cut as many as 1,500 jobs as sales plunged during lockdown and have been slow to recover.
The newsagent, which traces its history back more than 200 years, unveiled restructure plans on Wednesday after taking a huge hit as less people visited high streets and train stations where most of its shops are located.
Revenues at WH Smith's stores dropped more than 80 per cent during the height of lockdown and remained 57 per cent down in July.
With many of its most profitable stores sited in train stations and airports, WH Smith has been one of the retailers worst affected by the pandemic, which has seen travellers cancel their plans and stay home.
Sales in WH Smith's travel business were down 73 per cent in July compared to the same month a year ago.
The company said it would review staffing levels at both its travel and high street stores, with up to 1,500 jobs at risk. The move is expected to deliver savings of around £17m to £19m, WH Smith said.
The news came as fashion chain M&Co announced it is to close 47 stores and axe 380 jobs as part of a major restructuring. The high-street chain said it will continue to operate with 218 stores and 2,200 employees.
WH Smith group chief executive, Carl Cowling, said the company had strengthened its financial position to help weather the storm and had welcomed government support, but that Covid-19 continues to have a "significant impact" on the group.
"In our Travel business, while we are beginning to see early signs of recovery in some of our markets, the speed of recovery continues to be slow.
"At the same time, while there has been some progress in our high street business, it does continue to be adversely affected by low levels of footfall. As a result, we now need to take further action to reduce costs across our businesses.
"I regret that this will have an impact on a significant number of colleagues whose roles will be affected by these necessary actions, and we will do everything we can to support them at this challenging time."
WH Smith expects to deliver a headline loss before tax for the financial year ending 31 August 2020 of between £70m and £75m.
Register for free to continue reading
Registration is a free and easy way to support our truly independent journalism
By registering, you will also enjoy limited access to Premium articles, exclusive newsletters, commenting, and virtual events with our leading journalists
Already have an account? sign in
Register for free to continue reading
Registration is a free and easy way to support our truly independent journalism
By registering, you will also enjoy limited access to Premium articles, exclusive newsletters, commenting, and virtual events with our leading journalists
Already have an account? sign in
Join our new commenting forum
Join thought-provoking conversations, follow other Independent readers and see their replies