Dale Vince ruling: Millionaire Ecotricity founder could be forced to give ex-wife cash payout – 23 years after they divorced
Mr Vince has branded the judgment 'mad'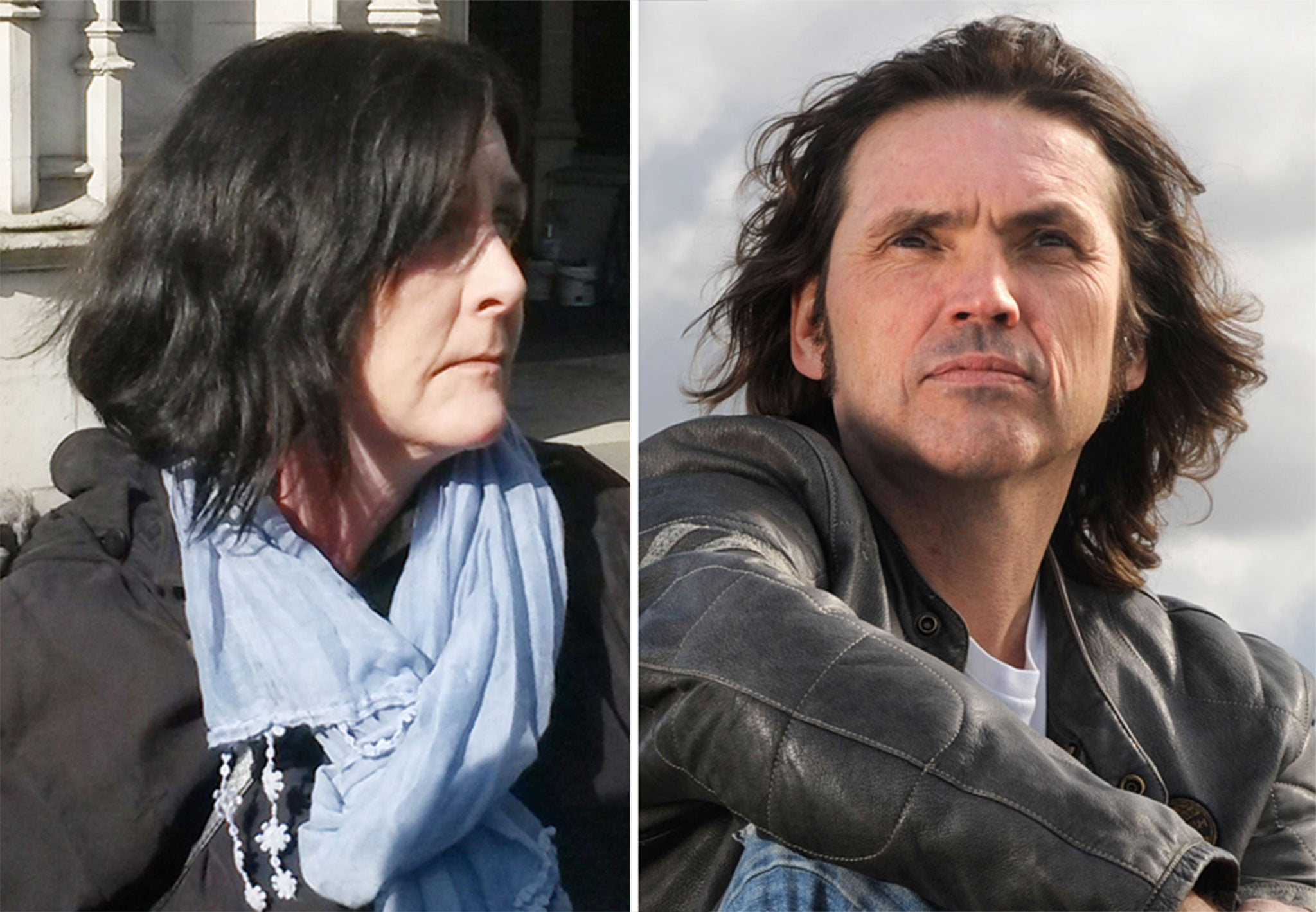 The UK's highest court has given a former New Age traveller permission to claim a significant payout from her millionaire ex-husband – more than 20 years after they separated.
Kathleen Wyatt divorced Dale Vince, the green energy tycoon who went on to found the wind-power company Ecotricity, in 1992. She took custody of their son and raised him on her own, before finally taking legal action against her now-wealthy ex-husband in 2011 with the hope of winning a financial settlement.
Mr Vince, who lived in an old ambulance after the couple divorced but is now worth an estimated £107 million, argued that his ex-wife had lodged the claim too late. But five Supreme Court justices have unanimously ruled that her case should proceed.
The ruling effectively means there is no time limit for ex-spouses to apply to a court for a financial settlement following a divorce, and therefore carries important ramifications for other divorcing couples, legal experts said.
Marilyn Stowe, a senior partner with Stowe Family Law, said that even penniless divorcees who want "a clean break with no comebacks" must secure a court order in case they become very wealthy later. "It demonstrates that the wealthier partner mustn't close their eyes to the danger of a relationship long finished," she added.
Mr Vince, 53, said the Supreme Court's decision was "mad" and "could signal open season for people who had brief relationships a quarter of a century ago". He added: "There clearly needs to be a statute of limitations for divorce cases – a time limit beyond which a claim cannot be made. Such a thing exists in commercial law for good practical reasons. Divorce law needs to catch up. The current situation is absurd."
At a previous hearing, the court heard how the couple had a son, Dane, and lived a New Age traveller lifestyle before their divorce. Ms Wyatt, now 55, was forced to raise their child over 16 years of "real hardship" with only "minimal support" from her ex-husband, the court heard. She is now seeking a £1.9m payout from Mr Vince.
In the judgement, Supreme Court justice Lord Wilson said Ms Wyatt's claim was "legally recognisable" and not an "abuse of process", acknowledging that her contribution to raising the couple's son had been "quite unmatched by Mr Vince".
He described a payout of £1.9m as "out of the question" and said her claim may even be dismissed by the family courts. But he added: "There is, in our opinion, a real prospect that she will secure a comparatively modest award, perhaps of a size which would enable her to purchase a somewhat more comfortable, mortgage-free home."
William Healing, a family law partner at Kingsley Napley LLP, said Ms Wyatt's care for her son was the reason that her case had stood the test of time. "It is the childcare responsibilities she had which have kept her claim alive over two decades. That fact alone gives her a good chance of getting, say, a roof over head from her ex-husband's millions," he added.
Mr Vince was almost penniless when he launched Ecotricity in 1995, using a wind turbine he had made from recycled materials to power his caravan. He has since been awarded an OBE for services to the environment and now lives in a Georgian fort with his second wife.
In 2010 he became the chairman of his local football club, Forest Green Rovers, banning its players from eating red meat and refusing to even sell it to spectators. "Now no fan says the veggie burger is worse than a meat burger. They even come up to me and thank me, and say I've changed their lives," he told The Independent last year.
After the hearing, Ms Wyatt described the ruling as "an important judgment". Her solicitor Barbara Reeves, a partner at Mishcon de Reya, added: "Financial claims generated by marriage cannot be extinguished arbitrarily by guillotine. Our client has had a very difficult time and we are very pleased."
The judgement carries no implications for divorcing couples in Scotland, where the legislation on the division of matrimonial property is different from England and Wales
Join our commenting forum
Join thought-provoking conversations, follow other Independent readers and see their replies