Winklevoss twins attack older generation for failing to understand bitcoin
Tyler and Cameron Winklevoss hit back at Jamie Dimon and Warren Buffet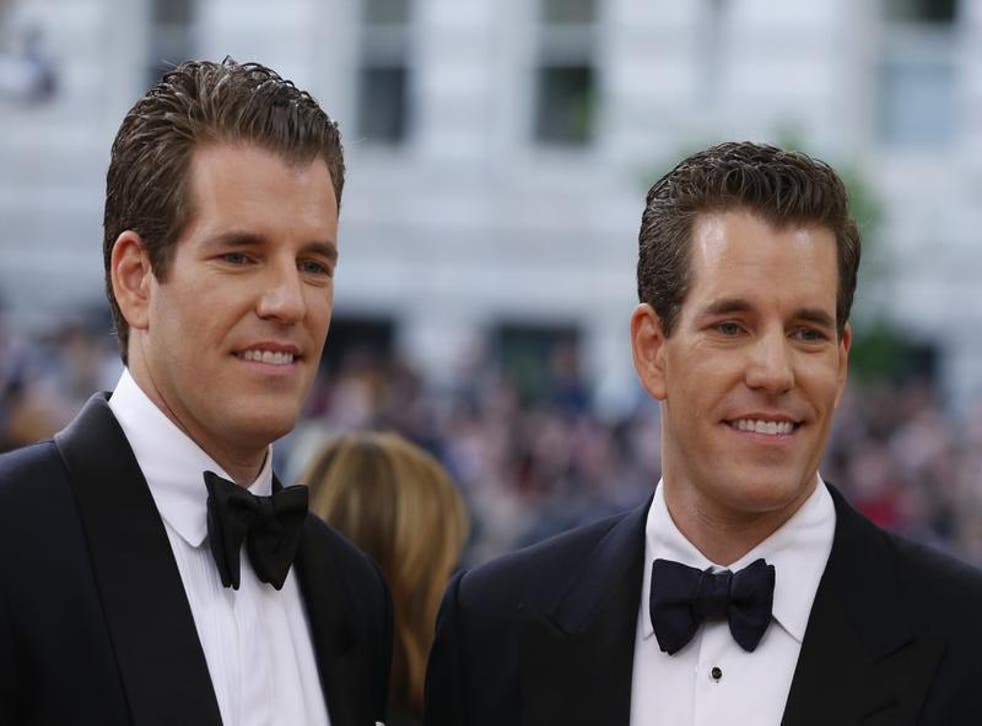 The Winklevoss twins have accused older finance executives from Wall Street of not understanding cryptocurrencies.
Tyler and Cameron Winklevoss, who originally bought 120,000 bitcoins in 2012 of which they may have less or more of now, told CNBC that CEOs such as Berkshire Hathaway's Warren Buffett and JPMorgan chief executive Jamie Dimon suffered from a "failure of the imagination".
Both Mr Buffett and Mr Dimon have been outspoken critics of bitcoin in recent months.
The Berkshire Hathaway CEO said in January that bitcoin "definitely will come to a bad ending" while Mr Dimon called the digital token a "fraud" last year, though the JPMorgan boss later said he regretted his comments.
"As you get older your brain loses its plasticity at some point and you get wedded to the frameworks that you have", said Tyler Winklevoss.
"You enter this world and you're taught money is this thing that's green, or it's this precious metal, and you start confusing what's familiar or what you use as what's real or the way things have to be".
Tyler Winklevoss accused bitcoin's critics of sticking to "the status quo".
"It's also a framework that's been embedded in, burned into your brain for let's say 65-70 years and maybe in some of these cases, examples, you're talking about 80 years. It's hard to like unlearn that or think about something new and look, if you're those individuals, the status quo is really good", he said.
The bitcoin investors labelled cryptocurrency critics a "privileged minority" and said digital tokens were a solution for poorer countries seeking faster, alternative payment methods.
"If you go to Africa is there JP Morgan branches opening up there and banking the unbanked?", he said.
"The biggest joke is the fastest way to get money from NY to London is to jump on a plane with a bag of cash because if you try and wire something on Friday night it's not getting there until Tuesday".
Cameron Winklevoss added that young people would rather choose cryptocurrency over tangible investments such as gold.
Bitcoin hit $8,442 on Monday afternoon, boosting the bitcoin investors – though no one knows exactly how many bitcoins the twins currently have.
We've teamed up with cryptocurrency trading platform eToro. Click here to get the latest Bitcoin rates and start trading. Cryptocurrencies are a highly volatile unregulated investment product. No EU investor protection. 75% of retail investor accounts lose money when trading CFDs.
Join our new commenting forum
Join thought-provoking conversations, follow other Independent readers and see their replies