Elderly woman finds rare Jane Austen £5 note worth £50,000 and pledges to donate money to help young people
Now just one of the notes engraved with a tiny Jane Austen portrait remains in circulation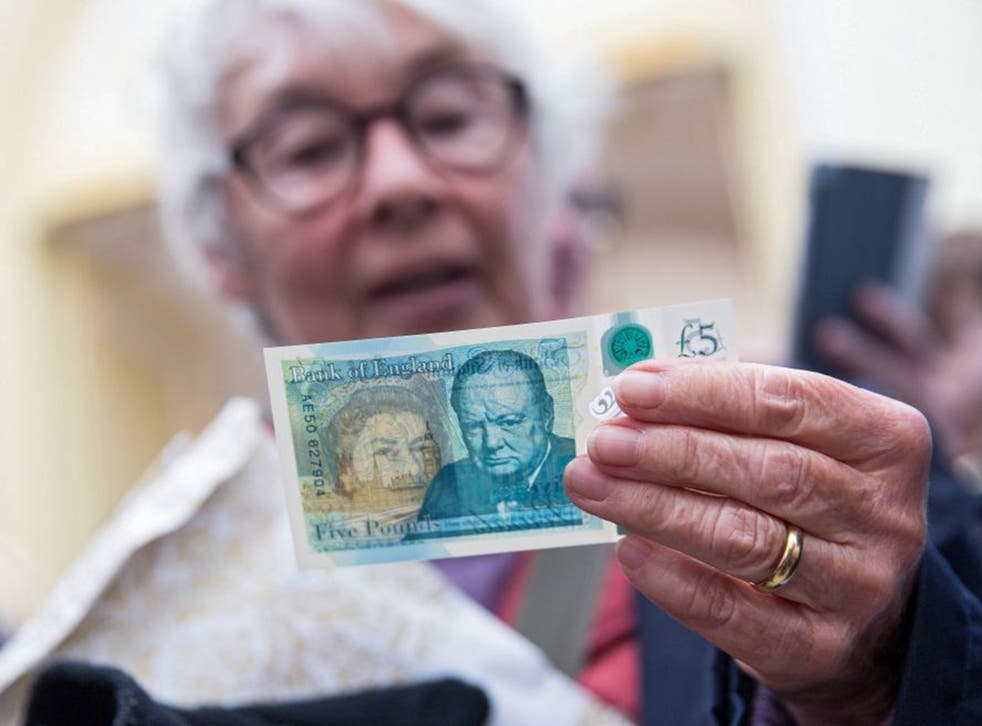 A woman who found a rare five pound note worth £50,000 has donated the proceeds to help young people, the BBC has reported.
In December, Birmingham-based micro artist Graham Short engraved four of the new plastic fivers with tiny 5mm portraits of Jane Austen, before spending one each in England, Scotland, Wales and Northern Ireland.
The latest find, in Eniskillen in Northern Ireland, means only the note spent in England remains in circulation.
"An old lady found it and she said 'I don't want my picture in the papers' and she said 'if it sells for a lot of money it will be better if young children could benefit from it'," Mr Short told the BBC.
A note sent to the gallery by the mystery woman, signed only with the letter J, read: "It was lovely to speak to you today. £5 note enclosed, I don't need it at my time of life. Please use it to help young people."
Mr Short engraved the notes to mark the 200th anniversary of Jane Austen's death. Each is uniquely marked with a different famous quote from the novellist's work.
The first was found in a café in south Wales in December 2016, with the second discovery coming in Scotland inside a Christmas card the same month.
For those hunting down the last remaining fiver, the serial number to look out for is AM 32 885554.
The 2016 banknote beauty pageant

Show all 6
The Enniskillen discovery comes days after the Bank of England announced it would not replace the new plastic notes despite widespread public outrage when it emerged in November that they contain traces of animal fat.
The Bank will also go ahead with producing the £10 note using animal fat, it said in a statement last week.
A petition garnered more than 100,000 signatures and stated that the fact that the notes contain the tallow, "is unacceptable to millions of vegans & vegetarians, Hindus, Sikhs and Jains in the UK".
Join our new commenting forum
Join thought-provoking conversations, follow other Independent readers and see their replies