Xavier Rolet: London Stock Exchange CEO and vocal Brexit critic to step down by end of 2018
Mr Rolet has led the exchange for almost a decade, dramatically expanding the group's market capitalisation from around £800m to almost £14bn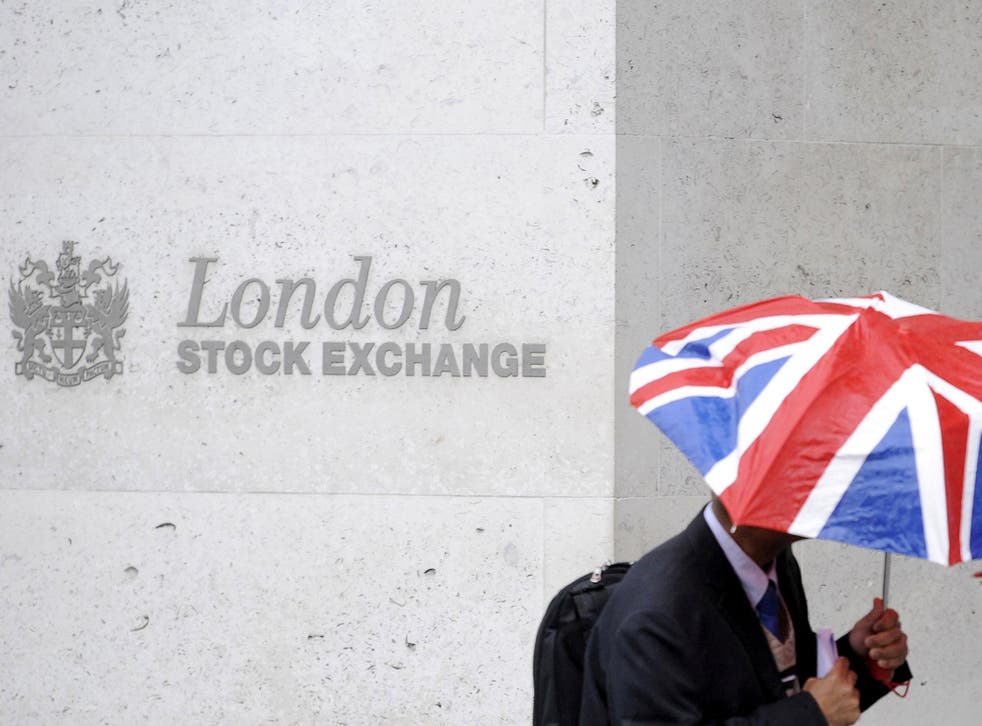 Xavier Rolet, the chief executive of the London Stock Exchange Group (LSEG) and a vocal critic of Brexit, intends to step down from his role at the top of the iconic institution by the end of next year.
Mr Rolet has led the exchange for almost a decade, dramatically expanding the group's market capitalisation from around £800m to almost £14bn and transforming the business from a stock-trading company to a veritable powerhouse for financial markets globally.
In a statement on Thursday, the LSE said that it is now initiating a process to find a successor and would be working closely with Mr Rolet to ensure a smooth transition in leadership.
"I am extremely proud of all we have done together in just under a decade to turn LSEG into a truly global financial market infrastructure group," the former banker, a French national, said.
"By adhering to our core values of partnership, innovation, open access and integrity, we have shown the hugely positive contribution capitalism can make to all of society," he added.
Donald Brydon, chairman of London Stock Exchange Group, said that under Mr Rolet's leadership, the bourse had been "transformed in scale to become a truly diversified and international leader in financial markets infrastructure".
Within the UK's finance community, Mr Rolet has been one of the most vocal critics of the prospect of a hard Brexit.
Earlier this week, writing in The Daily Telegraph, he said that Brexit could trigger the next financial crisis if France and Germany try to demolish London's status as a centre of the global economy.
In May he warned that stripping London of the lucrative euro clearing facilities after Brexit could cost investors €100bn (£83bn) over five years, and in January he said that Brexit could cost the City of London up to 230,000 jobs if the Government failed to provide a clear plan for post-Brexit operations.
Mr Rolet spent time working at Goldman Sachs in London and New York, before joining an array of financial institutions including Credit Suisse First Boston, Dresdner Kleinwort Benson and Lehman Brothers. He joined the London Stock Exchange in 2009 where he succeeded Dame Clara Furse as chief executive.
Shares in the LSE dropped after the announcement. "Clearly myself and other shareholders are disappointed with the news that Xavier Rolet will be stepping down as chief executive of the London Stock Exchange Group," said Trevor Green, head of UK equities at asset management firm Aviva Investors.
"I have been an investor for the whole of Xavier Rolet's tenure and he created huge shareholder value during that time, turning it from a predominately cash equity business to a world-leading stock exchange," he said.
Peter Lenardos, an analyst at RBC, agreed that Mr Rolet's leadership of the group has been good for shareholders, and has seen substantial shareholder value creation.
He nonetheless added that he was confident the LSE would appoint a qualified, capable successor in due course.
Register for free to continue reading
Registration is a free and easy way to support our truly independent journalism
By registering, you will also enjoy limited access to Premium articles, exclusive newsletters, commenting, and virtual events with our leading journalists
Already have an account? sign in
Join our new commenting forum
Join thought-provoking conversations, follow other Independent readers and see their replies