Yahoo CEO Marissa Mayer has bonus chopped as a result of massive cyber security hack
Ms Mayer also offered to waive the right to a sizeable annual equity award for this year – an offer that the board accepted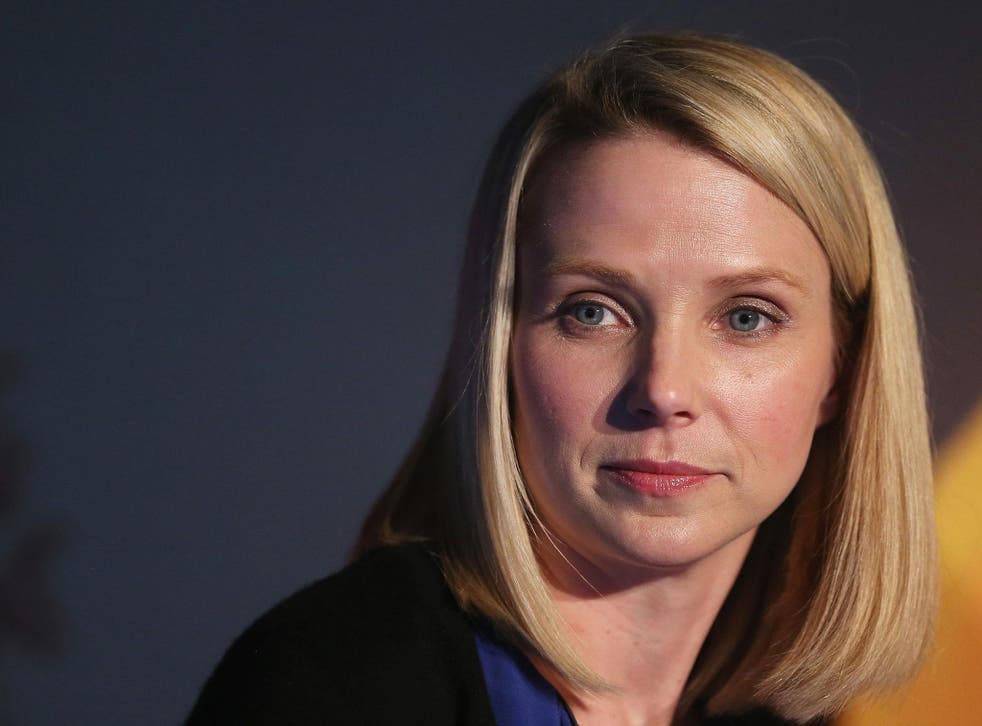 Yahoo's chief executive Marissa Meyer will not receive her 2016 cash bonus while the company's top lawyer Ronald Bell has resigned following their mishandling of security breaches which compromised the personal date of millions of users.
In addition to forfeiting the bonus of around $2m, Ms Meyer is voluntarily forgoing stock awards worth millions, calling for the money to be shared among the company's 8,500 staff – while the board has accepted her offer it is not clear whether the money will be redistributed.
"In late 2014 senior executives and relevant legal staff were aware that a state-sponsored actor had accessed certain user accounts by exploiting the company's account management tool," Yahoo said in a statement.
"The 2014 security incident was not properly investigated and analysed at the time, and the company was not adequately advised with respect to the legal and business risks associated with the 2014 security incident," it added.
Yahoo has endured a turbulent few years and Ms Mayer has repeatedly come under fire for her handling of the 2014 breaches.
"When I learned in September 2016 that a large number of our user database files had been stolen, I worked with the team to disclose the incident to users, regulators, and government agencies," Ms Mayer wrote in a blog post on Tumblr.
"However, I am the CEO of the company and since this incident happened during my tenure," she added.
The world's most valuable brands

Show all 10
Yahoo recorded expenses of $16m in relation to security incidents in the year ended 31 December. The company said it expects that capital expenditures in 2017 will be slightly higher than the amount reported in 2016.
Additional reporting by wires
Register for free to continue reading
Registration is a free and easy way to support our truly independent journalism
By registering, you will also enjoy limited access to Premium articles, exclusive newsletters, commenting, and virtual events with our leading journalists
Already have an account? sign in
Register for free to continue reading
Registration is a free and easy way to support our truly independent journalism
By registering, you will also enjoy limited access to Premium articles, exclusive newsletters, commenting, and virtual events with our leading journalists
Already have an account? sign in
Join our new commenting forum
Join thought-provoking conversations, follow other Independent readers and see their replies