Verizon hints it could back out of £4bn Yahoo takeover after email hack
Breach of 500 million users' accounts is 'material' to deal, says telecoms firm
Scott Moritz
Friday 14 October 2016 13:42 Comments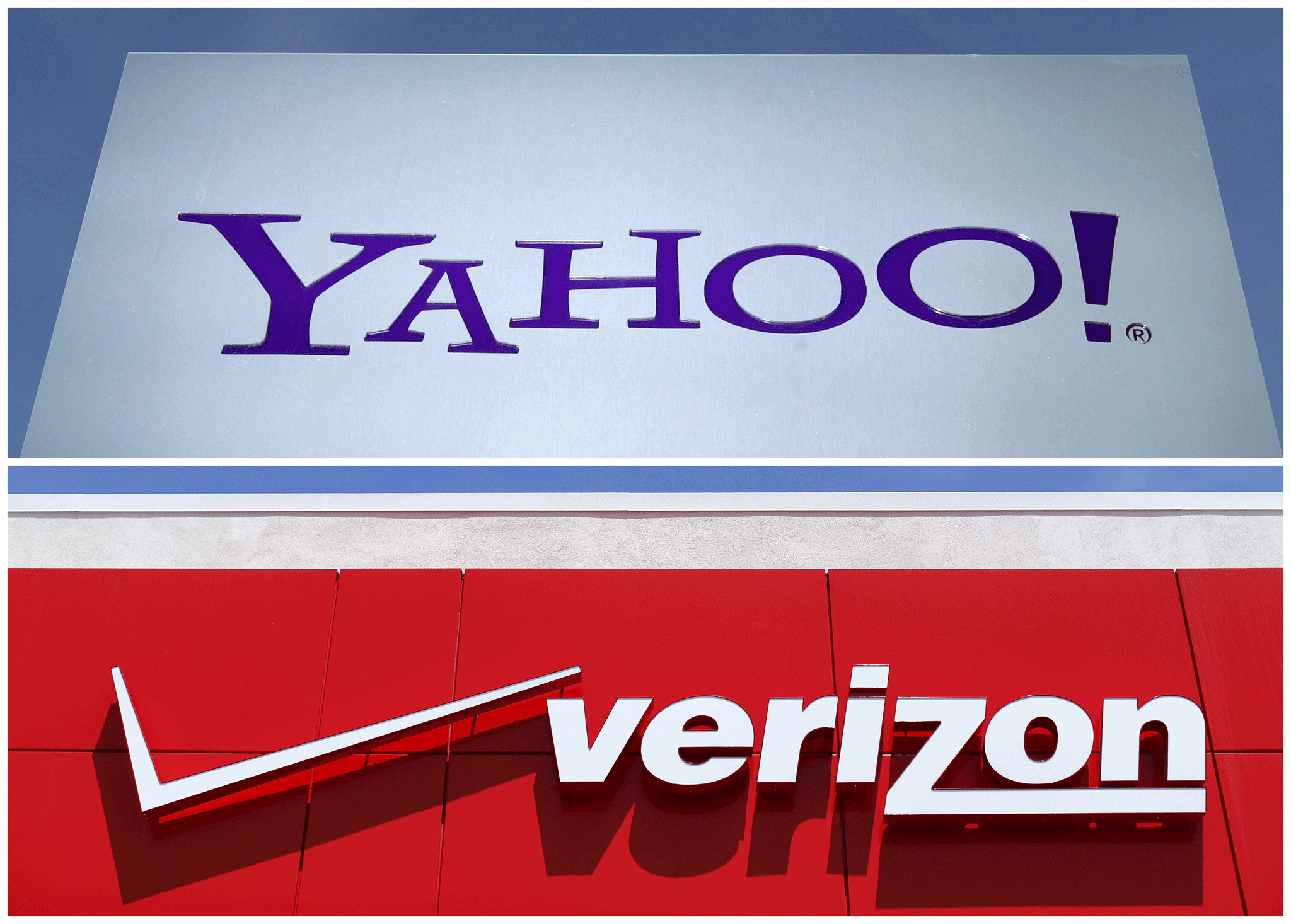 Verizon's top lawyer believes that the hack into Yahoo's email accounts will have an impact on the phone carrier's acquisition of the internet company's online businesses.
Verizon hasn't definitively concluded that there was a material impact and is still waiting for Yahoo to complete its investigation into the situation, according to a source close to the deal.
Reuters reported earlier on Thursday that Verizon General Counsel Craig Silliman saw reasonable basis for a material impact, which could let the company withdraw completely from the $4.83bn (£4bn) deal.
Yahoo is confident in its value and continues "to work toward integration with Verizon", the company said in an emailed statement.
Yahoo shares fell as much as 2.8 per cent after the Reuters report. They were down 1.8 per cent to $41.62 yesterday, while Verizon's were little changed at $50.34.
The phone giant agreed in July to acquire the Yahoo core business, beating out AT&T and Quicken Loans founder Dan Gilbert in an auction. Verizon has planned to use the transaction to build upon its acquisition last year of AOL, creating a digital advertising business that it hopes could rival Google and Facebook.
Business news: In pictures

Show all 13
Yahoo threw a wrench in that plan last month, notifying Verizon – and later the general public – that the personal information of at least 500 million users had been stolen in a 2014 cyber attack. Until now, Verizon hadn't gone so far as to say the disclosure might alter the terms of the transaction.
Just three days ago, Verizon chief executive Lowell McAdam said at a conference in California that the company was "still understanding what was going on and defining whether it was a material impact on the business or not," according to the Wall Street Journal.
Mr McAdam said the logic behind the merger still made sense and he was impressed with Yahoo's team, the Journal said.
Bloomberg
Register for free to continue reading
Registration is a free and easy way to support our truly independent journalism
By registering, you will also enjoy limited access to Premium articles, exclusive newsletters, commenting, and virtual events with our leading journalists
Already have an account? sign in
Join our new commenting forum
Join thought-provoking conversations, follow other Independent readers and see their replies