Yanis Varoufakis responds to reports that his wife inspired Pulp's 'Common People'
"She is a very fascinating person," said the Greek finance minister
Hazel Sheffield
Tuesday 12 May 2015 11:55 Comments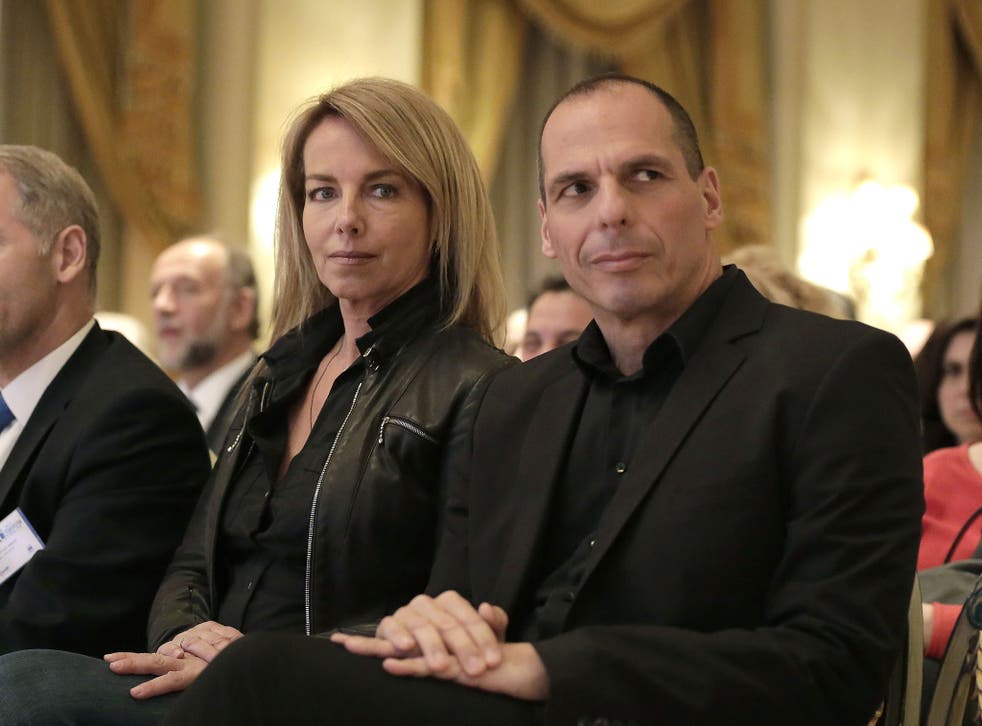 The Greek Finance minister Yanis Varoufakis has responded to recent suspicions that his wife may be the Greek student that inspired Pulp's 1995 hit 'Common People'.
In an interview with the BBC World Service, Varoufakis did not confirm reports, first published in Greek paper Athens Voice, that Danae Stratou inspired Pulp frontman Jarvis Cocker to write his tirade against class tourism.
"Well, I wouldn't have known her back then. But I do know that she was the only Greek student of sculpture at Saint Martins College at that time," he told the BBC. "And, from personal experience, she is a very fascinating person."
Danae Stratou studied at St. Martins College of Art and Design between 1983 and 1988, finishing in the same year Cocker enrolled in a film studies course there during a break from the band. He told NME in 2013 that he met the Greek girl in the song during 'Crossover Fortnight', when St Martins students switched into another discipline for two weeks.
In a later interview Cocker remembered a conversation with the Greek woman who "wanted to move to Hackney and live like 'the common people'". He used this as the basis for the song. But the identity of the woman has never been discovered, despite a search launched by BBC3.
Stratou is the eldest daughter of a Greek industrialist. Her mother is an artist and sculptor and she started making small sculptures as a child before specialising at St Martins.
Varoufakis is one of the key politicians in Greece's Syriza party - a radical left wing group. Sounds like Stratou may have found her common people in the end.
Register for free to continue reading
Registration is a free and easy way to support our truly independent journalism
By registering, you will also enjoy limited access to Premium articles, exclusive newsletters, commenting, and virtual events with our leading journalists
Already have an account? sign in
Join our new commenting forum
Join thought-provoking conversations, follow other Independent readers and see their replies