Pound surges to 33-month high on coronavirus vaccine optimism
Stock markets rise around the world as hopes for economic recovery grow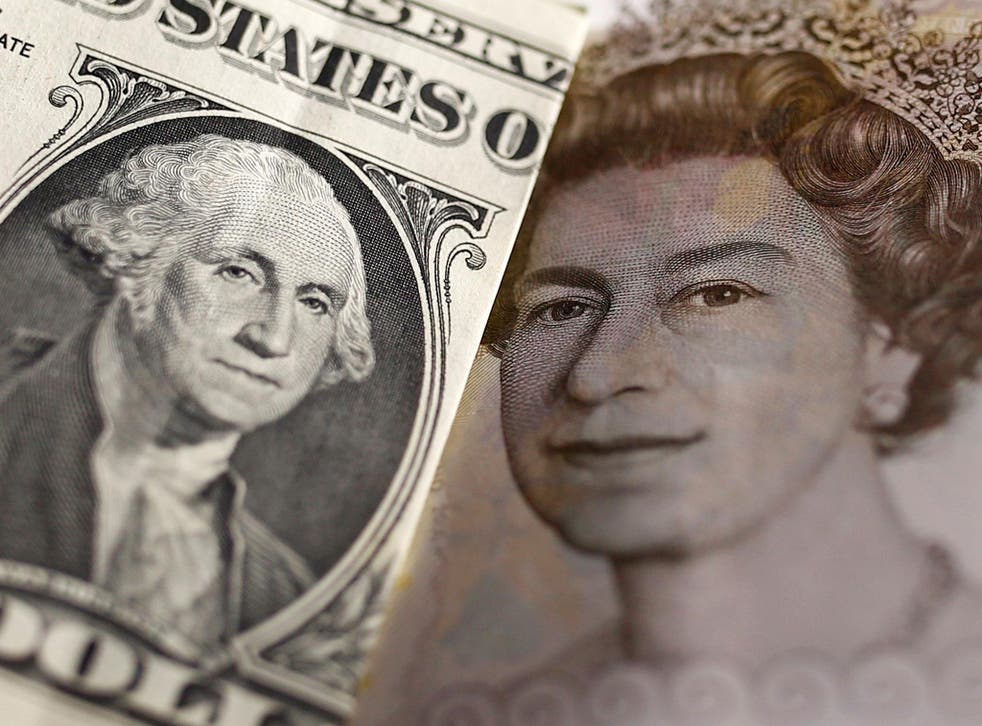 The pound rose to a 33-month high against the dollar on Monday on the back of optimism that the rollout of Covd-19 vaccinations could allow Britain's battered economy to recover from its latest lockdown slump.
Sterling rose 0.5 per cent to $1.392, a level not seen since April 2018 when markets had hoped for a relatively soft Brexit.
Against the euro, the pound was up 0.2 per cent to €1.147.
Positive sentiment spread through the stock market too as figures revealed that more than 15 million people had received at least one shot of a two-dose vaccine. The government's target was reached one day ahead of schedule, helping shares to make strong gains in London on Monday.
All but two FTSE 100 companies rose, sending the index up 2.5 per cent to 6,756.11 by the end of the session.
Mining firms Glencore, Anglo American, Rio Tinto and BHP all closed more than 6 per cent higher on the day. They were joined by oil companies Shell and BP as well as some of the banks.
"Natural resource stocks are benefitting from the wider optimism that the global economy will recover and in turn, mineral demand will rise," said CMC Markets analyst David Madden.
Oil demand also helped push the price of Brent crude oil up by around 1.5 per cent to $63.35 per barrel.
In Tokyo, the Nikkei reached its highest since 1990, a year that signalled the start of decades of stagnation for the Japan after the bubble of the Eighties.
Optimism that the US government will deliver more stimulus for the world's largest economy helped stocks move higher. Democrats have decided to use a legislative process that does not require Republican support to pass the $1.9 trillion package proposed by President Biden.
US markets were closed for the President's Day holiday which marks the birthday of George Washington.
Join our new commenting forum
Join thought-provoking conversations, follow other Independent readers and see their replies