Pret and Itsu founder says UK should not lock down again 'to save a few thousand lives of very old or vulnerable people'
'Just because France does this with its socialist government, doesn't mean we have to,' says Julian Metcalfe
Ben Chapman
Thursday 29 October 2020 15:22 Comments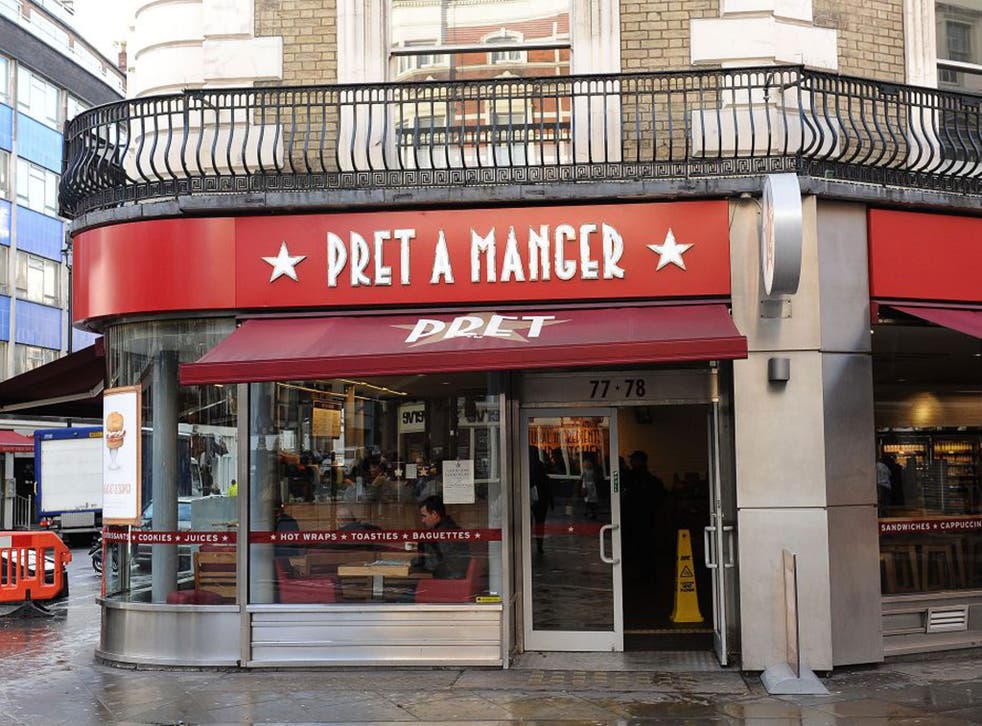 The founder of Pret a Manger and Itsu has said society will "not recover" if the UK enters a second lockdown "for the sake of a few thousand lives of old and very vulnerable people".
Julian Metcalfe, whose fortune is estimated at £215m, said a lockdown would be "impossible".  
He told the Daily Mail: "The young people of this country will be paying for this for the next 20 to 30 years. It's terrible what's happening.
"Just because France does this with its socialist government, doesn't mean we have to."
His comments came as the UK recorded 24,701 new coronavirus cases and 310 deaths in 24 hours, taking the total death toll to 45,675.
Pret a Manger distanced itself from Mr Metcalfe's remarks on Thursday. The sandwich chain tweeted: "We are aware of Julian Metcalfe's comments this morning, but he has not run the business for over ten years and we do not agree with his opinion.
"We at Pret strongly believe we must take steps to stop the spread of the virus and tackle the new wave of infections."
Mr Metcalfe's investments in Pret and sushi chain Itsu have helped him amass a £215m fortune, according to the Sunday Times Rich List.
The newspaper reported his stake in Pret was valued at £75m when the company was sold in 2018.
The Harrow-educated entrepreneur maintains a majority stake in Itsu.
Mr Metcalfe has been a vocal critic of the government's handling of the pandemic. In September, he told BBC Radio 4's World at One programme that restrictions including a 10pm curfew for pubs and restaurants were "criminal".
"The repercussions of this six months is going to be devastating to so many people, to local councils, to industry, to people all over our country, just devastating," he said.
"We have just not begun to touch the seriousness of this.
"What we need is the government, particularly our prime minister, this man sitting down with his Union Jack talking utter nonsense – that's where we need leadership."
Both Itsu and Pret have been hit hard by the coronavirus pandemic which has decimated trade in city centre areas as commuters have stayed home.
Pret said last month it would cut 400 jobs in London, on top of nearly 2,900 redundancies announced in August.
Register for free to continue reading
Registration is a free and easy way to support our truly independent journalism
By registering, you will also enjoy limited access to Premium articles, exclusive newsletters, commenting, and virtual events with our leading journalists
Already have an account? sign in
Join our new commenting forum
Join thought-provoking conversations, follow other Independent readers and see their replies