Retailers panic and slash prices amid low sales
Vast swathes of stores hit the panic button after one of the slowest Christmases on record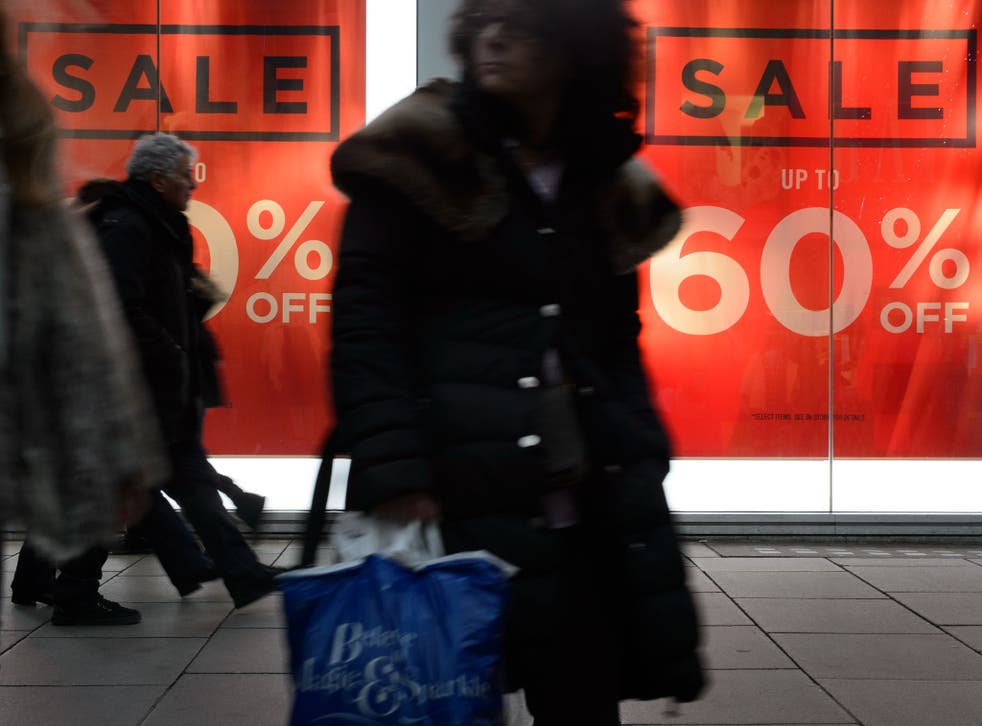 Retailers have slashed their prices this weekend in the hope that shoppers will finally flood Britain's high streets today after one of the slowest Christmases on record.
With Christmas Day falling on a Wednesday this year, the traditional cat-and-mouse fight between shoppers and retailers has been pushed right to the wire with an extra weekend seeing customers waiting to see if stores will start discounting early.
And it seems like the shoppers have won, with vast swathes of stores hitting the panic button and slashing prices in a desperate attempt to shift their wares.
Fashion stores in particular have been struggling, with Marks & Spencer starting a 30 per cent off sale today across its entire non-food section, with some even considering returning presents they have bought and re-purchasing them at the discounted rate.
Debenhams, H&M, Mothercare, Austin Reed, Gap, BHS, House of Fraser, Argos and Currys PC World have all started heavy discounting, offering between 50 and 75 per cent off some lines. The few retailers still selling at full price include Next and Zara.
In total, only around one in four stores is holding out from offering discounts. Mark Hudson, a retail consultant at PricewaterhouseCoopers, said: "Some retailers are still holding their nerve and will be looking to pick up on a big final weekend – and once online shopping activity is no longer a threat.
"However, expect to see further sale activity on the final two days as savvy last-minute shoppers hold out for pre-Christmas bargains."
The final posting day for first-class deliveries to be delivered before Christmas was yesterday, so bricks and mortar retailers are hoping to win customers from now on.
Nick Bubb, a senior independent retail analyst, expressed surprise at the high levels of discounting, particularly at Marks & Spencer.
He said: "Marks & Spencer has just thrown away all their pricing power by launching a 'Mega Day' so close to Christmas. We thought of burning the ashes of an M&S pink coat at Marble Arch to mourn the death of full-price retailing."
Cash withdrawals are expected to peak today between noon and 1pm, with around £27,000 being withdrawn every second, and up to £1bn taken out across the day, according to Barclaycard.
Last week, shopping centres saw 5.5 per cent more customers than the week before, with retail parks experiencing a 4.8 per cent boost. However, compared with a year earlier, footfall dropped 2.3 per cent in shopping centres and 2.1 per cent on high streets.
Join our new commenting forum
Join thought-provoking conversations, follow other Independent readers and see their replies