An alarming reality lurks behind official figures suggesting a rise in entrepreneurs
 In the past 15 years, businesses with no employees have increased in number by 73 per cent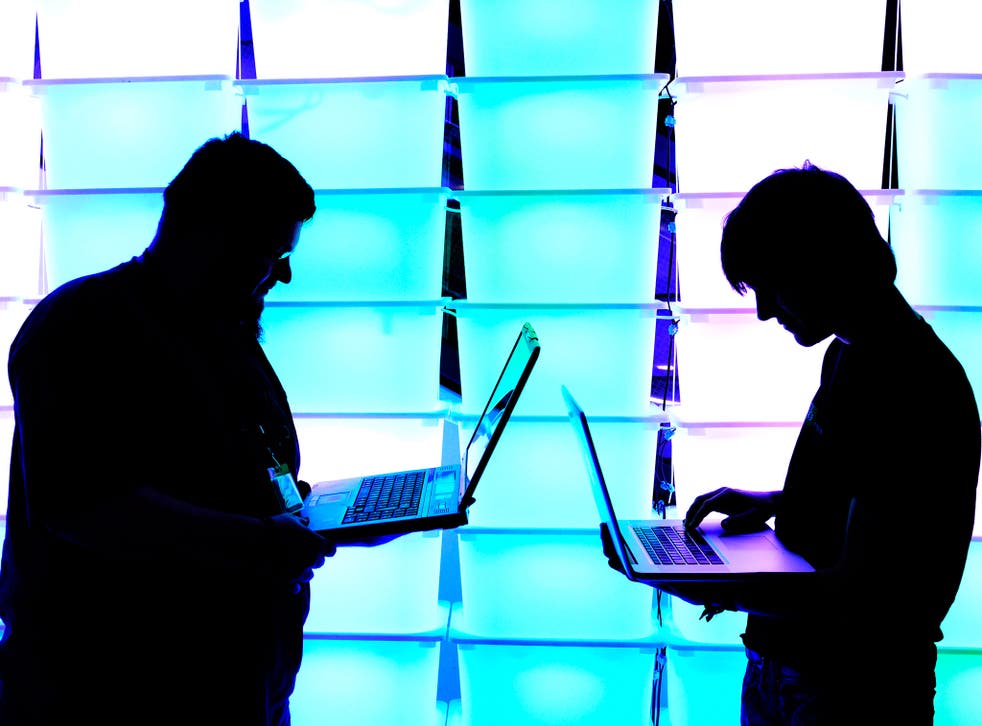 At first sight, the latest data on Britain's businesses from the Office for National Statistics reads like a paean to the country's entrepreneurial spirit – and has been seized upon by the Government as vindication of policies it believes are pro start-up.
Nor should we be churlish: the headline data is impressive. There are 5.4 million private-sector businesses, the ONS says, more than ever before – and 900,000 more than five years ago. Smaller firms will contribute £1.2trn of revenues to the economy this year and account for 48 per cent of employment in privately owned businesses.
However, read further into the figures, and the picture is not so rosy. Of those 5.4 million companies, more than three in four (4.1 million) do not employ a single person. In other words, they sustain no one other than the business owner (many may not even be doing that). Vast numbers of these businesses are small-scale endeavours. More than 3 million of them (56 per cent) are not registered either for VAT or the Pay-as-you-Earn income tax system.
Nor are businesses scaling up at pace. In the past 15 years, businesses with no employees have increased in number by 73 per cent, while those that do have staff have risen by only 18 per cent. The former account for 90 per cent of the growth.
This should not surprise us. The Department for Business concedes that most start-ups do not get very far. It has suggested that a fifth of start-up businesses won't get through their first year of trading, while half won't survive for three years.
None of which is to belittle the hard work and endeavour of anyone running a private-sector company – just to puncture some of the hyperbole that we have heard from politicians responding to the ONS's data.
The reality of the rising tide of self-employment is that large numbers suffer low pay, chronic instability and have no access to pension planning. Many aren't earning enough to contribute to the tax take. The self-employed earn, on average, 40 per cent less than those in employment. Many aren't even making the minimum wage.
As for those pursuing the entrepreneurial dream, the ONS's statistics underline a message we have been hearing for some time from those who work with growing businesses: that we simply do not provide enough of the right type of support to those with potential to succeed.
We have replaced structures such as Business Link and the network of regional development agencies with a patchwork quilt of eye-catching initiatives such as the Start Up Loans scheme and the Business is Great scheme. We've handed tax incentives to investors in projects such as the Seed Enterprise Investment Scheme, despite evidence that they aren't getting the right funding to businesses that really need it.
More broadly, governments have sought to perpetuate the myth that entrepreneurship is for all – aided by ludicrous television programmes such as The Apprentice, fetishising a style of doing business that no one running a genuinely successful venture would dream of emulating.
The reality is that even with the right support, running your own business is difficult, and requires a level of risk-taking that isn't appropriate for many people. When governments seek to boost the numbers of entrepreneurs, the measure of their success should not be how many people take the bait. Rather, let's judge such policies on how many prosperous and sustainable businesses we build – ventures that create wealth for their owners and society as a whole.
On that basis, the evidence of the ONS data, not to mention numerous other studies, is far less cheering.
Tech sector sees benefit of tax-efficient investing
The technology sector was the heaviest user of the tax-efficient Enterprise Investment Scheme (EIS) last year, data shows, with the number of tech companies raising funds via the initiative rising by more than a quarter.
Radius Equity, a specialist adviser on the EIS, said its analysis of the 2,370 growing businesses that sought to use the EIS to raise money during the 2013-14 tax year showed that 650 were technology companies. That represented a 27 per cent increase on the previous year.
Gary Robins, a director of Radius Equity, said the rise reflected changes made to the EIS scheme in 2012 to make it more attractive to companies looking to scale up their growth. "EIS eligibility is a big draw to help entrepreneurs attract investors, and is often a deal-clincher for investors," Mr Robins said.
Directors of insolvent firms warned of legal crackdown
Company directors who breach the law when their businesses run into trouble are increasingly likely to get into hot water, a leading accountant is warning, amid an Insolvency Service crackdown on such practices. Moore Stephens said the number of directors disqualified for unlawful transactions in failing businesses rose by 12 per cent last year.
In total, 162 directors were disqualified during the 2014-15 financial year for such acts as selling the assets of a failing business at knockdown prices, often to friends or family, or paying off debts to favoured creditors ahead of everyone else. That compared to only 145 in 2013-14 and just 107 in 2012-2013.
Small Business Person of the Week: Michelle Ovens, Campaign manager, Small Business Saturday
Small Business Saturday, the annual day on which we celebrate and promote small businesses, takes place this year on Saturday 5 December. With each of the first two days, last year and in 2013, we said the next one would be bigger and better – and that's certainly true this time around.
Our theme this year is 'Five million small businesses, one big day', and we're counting down to the day with a nationwide bus tour. It will start in John O'Groats on 1 November and finish at Land's End on the 27th, and we'll be going everywhere in between, including three stops in Northern Ireland.
We'll have celebrities, politicians, bands, local chambers of commerce, and most importantly, small businesses themselves.
We've also been building up to the day with Small Business 100, which showcases 100 different businesses from every corner of the UK. We've got one business on Orkney, for example, and another one on the Isle of Man.
This year, we want to really tell the stories of small businesses. Chances are you work for one of them or know someone who does, and it's that connection that makes people want to celebrate the businesses in their local communities.
It's something for small businesses to get really excited about: a moment that people come together to celebrate what these firms can offer.
A day to celebrate our five million small businesses
Join our new commenting forum
Join thought-provoking conversations, follow other Independent readers and see their replies