Could cultural barriers be hindering exporters, despite government aid?
Small Talk: The British Chambers of Commerce published figures suggesting that exporters experienced the weakest growth in orders since the financial crisis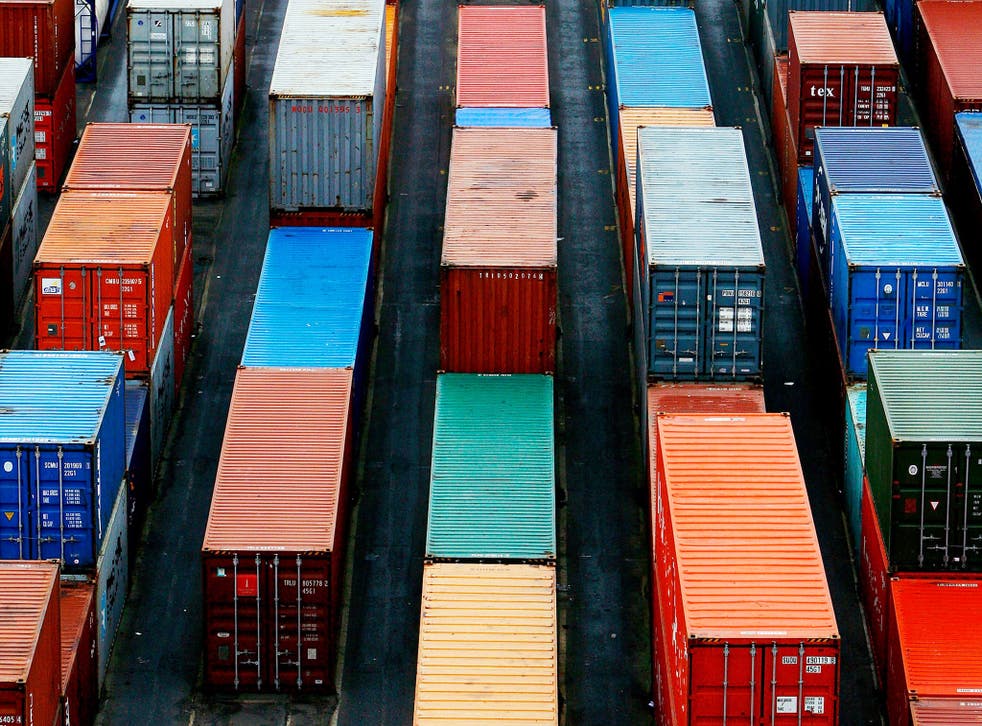 There are two ways to look at National Exports Week, the Government-backed initiative that begins today. You might say it is to the credit of UK Trade & Investment, the body responsible for promoting British goods and services to the rest of the world, that it has organised hundreds of events for would-be exporters, particularly since the last such exercise took place just six months ago. The less charitable view is that UKTI's efforts look increasingly desperate as the Government continues to fail in its mission to rebalance our economy.
Certainly, the data does not look good. Last week, the British Chambers of Commerce (BCC) published figures suggesting that exporters experienced the weakest growth in orders since the financial crisis over the three months to September. Recent CBI figures, albeit focused solely on the manufacturing sector, painted a similarly dismal picture.
It would be unfair to lay the blame for this decline at the door of UKTI itself. The body has worked tirelessly over almost two decades to promote exporters, providing advice, mentoring, networking opportunities and on-the-ground knowledge and experience of markets around the world – it has been invaluable to many companies, particularly small and medium-sized enterprises.
And yet, British firms cannot be persuaded to raise their game – last year's exports were actually £6bn down on 2013. The Government's response is to set ever more ambitious targets for the number of firms that sell overseas, even though it has little chance of achieving its previous ambitions. George Osborne said last week he wanted to get another 100,000 businesses exporting over the next five years. Meanwhile, the BCC says that at the current rate, the Chancellor will not achieve his target of getting exports to £1 trillion before 2034 – 14 years after the deadline he set himself in 2020.
So what's the problem? Well, while there is no single solution, we do have some deep-rooted problems that no amount of initiatives such as export weeks are able to overcome. One difficulty is the poor language skills of Britons, which makes it tough for businesses to communicate with the customers they hope to sell to. Another issue has been our failure to deliver new free trade agreements with governments in important potential markets such as India.
Research published today by the Institute of Family Businesses suggests its members have some very specific concerns that act as barriers to increasing their export activity. Six in 10 say they lack the local market knowledge to confidently target new markets – and that they do not have the resources to resolve this issue. Many do not know how or where to find partners in overseas markets – and despite the help on offer from UKTI, they don't think government agencies provide enough advice to would-be exporters.
For small and medium-sized businesses, which is where the Government hopes to find most of the new generation of exporters, these issues often feel intractable. They simply do not have the scale to overcome such barriers – any confidence they may feel about their opportunity to sell overseas is eroded by the impracticalities of actually doing so.
And yet there are reasons to be hopeful. The Made in Britain tag continues to have brand value in many overseas markets. The growth of e-commerce makes it easier to establish a bridgehead in international territories without having to put boots on the ground. And though businesses may not always find their way to it, there is a great deal of free help available from UKTI and other advisers.
Nevertheless, simply setting new targets will not deliver success. More targeted support is going to be necessary – long-term investment in language in our education system, for example, but also assistance for businesses that offer adult education to their workforces.
This government – and its predecessors – have invested in areas such as export credit guarantees, but we need a similar commitment to more cultural barriers. These may be the hardest of all to overcome.
Tax breaks for investors help to create over 13,000 jobs
Tax-efficient venture capital trusts (VCTs), designed to encourage investors to put money into risky small companies, have created thousands of jobs, a study shows. The Association of Investment Companies (AIC) said that the 422 small businesses that had received investment since 1995 courtesy of VCTs have collectively created 13,508 jobs since receiving their funding.
The AIC said that 77 per cent of companies receiving VCT investment saw an average increase in turnover of £1.5m over the following year, while 82 per cent have eventually left the VCT portfolio as a successful business – often through a sale.
"VCTs address market failures which prevent smaller UK businesses securing development capital," said Ian Sayers, the AIC's chief executive, who pointed out that 55 per cent of VCT cash had been invested outside London and the South-east of England.
Younger entrepreneurs worry more about EU exit
Younger small business owners are more likely to worry about the prospect of the UK leaving the European Union following a referendum on membership, research suggests. A YouGov poll commissioned by the insurance group Quotesearcher found that 40 per cent of small business owners under the age of 35 are worried that an EU exit would have a negative effect on their customer relationships – 22 per cent of small business owners aged 35 to 54 felt the same way, falling to just 16 per cent among the over-55s.
Small Business Person of the Week: Edward Thomas, Founder, Gym Company Marine
"I spent several years crewing on yachts all around the world. People think it's a glamorous job but it's incredibly hard work and can be very boring. One night, I found myself trying to scrub rust off a yacht owner's dumbbells, knowing full well that I'd be doing the same job again a couple of days later given the conditions the metal was exposed to; we had similar problems trying to stop clients' treadmills from breaking down.
"No one specialised in supplying this sort of equipment to this specific market, so that's why I launched the company. We started out supplying and installing gym equipment on high-end yachts – putting machines into tight spaces, for example, and working out which equipment best suits the environment.
"We continue to fit out some amazing boats, but there are only so many super-yachts out there. So we've expanded across the marine sector – we supply oil rigs, for example, and freight ships.
"We now have a big focus on helping companies with employee well-being. The marine industry often places employees under particular stresses and giving people an outlet through fitness equipment can be a big help with that. We're doing an enormous amount of work with BP, for example, which definitely recognises this.
"Gym Company Marine is now allied with one of the biggest suppliers of gym equipment, and I've become a director there too. We're ambitious – our next step is to open an operation in the US."
Register for free to continue reading
Registration is a free and easy way to support our truly independent journalism
By registering, you will also enjoy limited access to Premium articles, exclusive newsletters, commenting, and virtual events with our leading journalists
Already have an account? sign in
Register for free to continue reading
Registration is a free and easy way to support our truly independent journalism
By registering, you will also enjoy limited access to Premium articles, exclusive newsletters, commenting, and virtual events with our leading journalists
Already have an account? sign in
Join our new commenting forum
Join thought-provoking conversations, follow other Independent readers and see their replies