Sodexo is ruining probation centres, officers claim - 'There is no privacy'
"Openness with the officer is vital if meaningful work is to be done to address attitudes and behaviour"
Mark Leftly
Monday 08 February 2016 01:52 Comments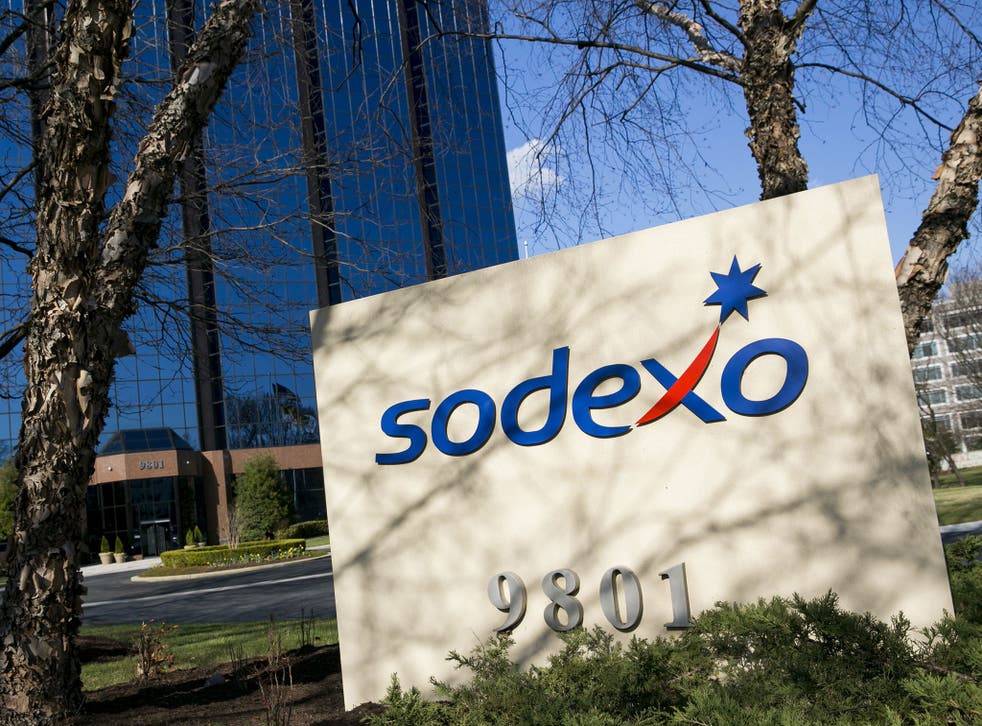 The French outsourcing giant Sodexo has been attacked for turning probation centres into "McDonald's" as part of its contract to reform the system.
Probation officers are dismayed that Sodexo has introduced open-plan interview rooms as part of the part-privatisation of the service. In 2014 the group was awarded six areas, known as "Community Rehabilitation Companies", in which it has introduced booths for interviewing offenders in open-plan offices.
Officers have taken to social media to criticise the offices, saying that the format means delicate conversations can be overheard by other offenders and even reception staff. One said on Facebook that this was "unprofessional".
A second added: "It's like McDonald's. There is no privacy at all!! And we are not allowed any private interview rooms. Some of our best work is done one-to-one and recorded. These booths do not allow recording either. Sad times in probation."
A senior probation source told The Independent: "This is an issue on a number of levels. One, there is no privacy for clients expected to engage openly with their officer and discuss, in many cases, very personal details about their offence, life history and behaviour. Openness with the officer is vital if meaningful work is to be done to address attitudes and behaviour, and we believe that this model of working will completely inhibit this and make supervision a waste of time. Two, it poses a risk to clients if they are overheard or seen by someone with whichwhom they may have a history, either as a perpetrator of a crime or in fact a victim. Three, it poses a risk to staff, who could be caught up in the middle of any altercations between clients."
The Ministry of Justice (MoJ) decided to part-privatise the service – which now hands all but the most dangerous offenders to the private sector – in an effort to reduce costs and make the service more efficient. Sodexo and Interserve, the construction group, won the most contracts.
Business news: In pictures

Show all 13
A spokeswoman for the Napo probation union said: "We are deeply concerned about Sodexo using open- plan booths for interviewing clients. It provides no privacy for clients expected to be open and honest about their offending and their personal lives. It goes against everything we know works in probation, and providing a safe space for people to engage in rehabilitation is vital for good working relationships with officers. We are asking Sodexo to urgently review these arrangements and will be asking the secretary of state to intervene in this risky operating model."
The criticism comes after the damaging revelation last year that Sodexo had failed an MoJ audit of its work at the South YorkshireCRC Community Rehabilitation Company, including concerns over "serious gaps in obtaining domestic-abuse and safeguarding information at the start and throughout the sentence". Sodexo could be stripped of this contract if it fails a second MoJ review this month.
A Sodexo Justice Services spokesman said: "We are introducing a new way of working, following research and assessment of how other organisations have undergone similar transformations. We aim to create an environment where service users can engage better. The safety of our staff, partners and service users remains our key priority. We will monitor these new ways of working very closely and will make adjustments if required. We are confident we can deliver these services safely and effectively."
Register for free to continue reading
Registration is a free and easy way to support our truly independent journalism
By registering, you will also enjoy limited access to Premium articles, exclusive newsletters, commenting, and virtual events with our leading journalists
Already have an account? sign in
Join our new commenting forum
Join thought-provoking conversations, follow other Independent readers and see their replies