The worst things you could do before a job interview
Don't mess it up before you've even gone in
Elsa Vulliamy
Tuesday 19 January 2016 19:32 Comments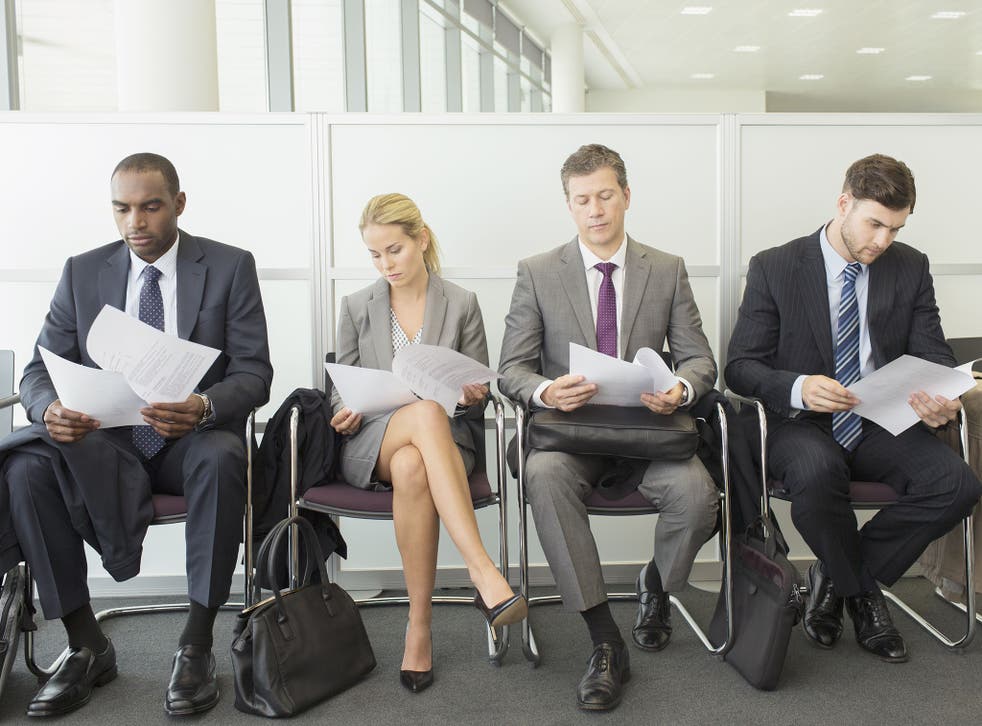 Job interviews can be nerve wracking at the best of times, and the build-up is often worse than the process itself.
Nerves are likely to be at their peak just before you go in to meet your interviewer, but that doesn't give you an excuse to light up a cigarette, spill a cup of coffee down yourself or put your shoes on the wrong feet.
What you do in preparation for your interview can make or break your chances of getting the job.
And a number of top recruitment experts have shared a list of some of the things you can do before a job interview that really run the risk of destroying your chances.
Ben Broughton, Owner of Premier Group Recruitment
Failing to learn about the company:
"The worst thing you can do before an interview is simply fail to do your research on the company and individual you are meeting with. Prospective employers are always looking for people who are passionate and knowledgeable about the business they are seeking to work with. With companies these days promoting their online profiles with huge amounts of information on corporate websites, LinkedIn, Glassdoor and other social media outlets it is never difficult to get a good picture of the company and the person you are meeting with."
Om Ruparel founder of digital recruitment agency, Recruitmentology.co.uk
Smoking
"This is one of our pet peeves. Candidates are often nervous before interviews and for them smoking calms them down. From our experience interviewers hate the smell of stale cigarette on your breath and clothes. They will assume you will do this before you meet their clients and it's not a nice initial experience when you first meet someone. Another reason to quit."
Slacking on personal hygiene
"I can't stress the importance of good personal hygiene, as simple as it sounds. There are so many things that could impact your hygiene so you need to get it under control. For example, you're running late for your interview and you missed the Tube so you run to their offices. You are sweating and this is not pleasant. You wake up late for an early morning meeting and you don't shower. You forget to trim your nails and they have dirt underneath.
"Everything about your appearance tells the interviewer about how you could perform at work and how prepared you are - so put a comb through your hair, shine those shoes and put some deodorant on."
Bad LinkedIn etiquette
"Use LinkedIn to do your research on the company, interviewer and their general activity. But do not connect with them on LinkedIn. We've come across a number of candidates recently who have connected with hiring managers before actually meeting with them. You don't know them yet. Wait until after the interview; it gives you an excuse to speak to them again and touch base."
Business news: In pictures

Show all 13
Doug Monro, co-founder of Adzuna
"Interviewing for a new role can be one of the most nerve-racking things a jobseeker has to do, but after having hired over 200 people in my career, a couple of faux pas' stand out as the deadly sins of interviewing.
Arriving late
"Arriving late to an interview and dressing or presenting yourself inappropriately must surely feature in the top three no-no's for any employer (and that could mean anything from dressing too formally for a tech start-up role or wearing jeans and flip-flops to win a corporate position at a major bank).
Dressing wrongly
"In the same way as smart, well researched questions from the candidate can reinforce a good impression of a potential hire, poorly judged questions can damage your credentials. One candidate once told me 'I have no idea who you are or what the company does - I was just blanket applying.'
Lack of preparation
"My personal pet hate, however, must be lack of preparation and understanding of the role you have applied for. With hiring managers often faced with hundreds of applications for one open role, arriving at an interview without researching the company thoroughly raises huge red flags for prospective bosses, who are left wondering if is an indication of your working style."
Register for free to continue reading
Registration is a free and easy way to support our truly independent journalism
By registering, you will also enjoy limited access to Premium articles, exclusive newsletters, commenting, and virtual events with our leading journalists
Already have an account? sign in
Join our new commenting forum
Join thought-provoking conversations, follow other Independent readers and see their replies