TPP deal: 5 reasons to be worried about the world's biggest trade deal for 20 years
Negotiatiors of the controversial Trans-Pacific Partnership have just announced a deal - but there are many reasons why critics will not be happy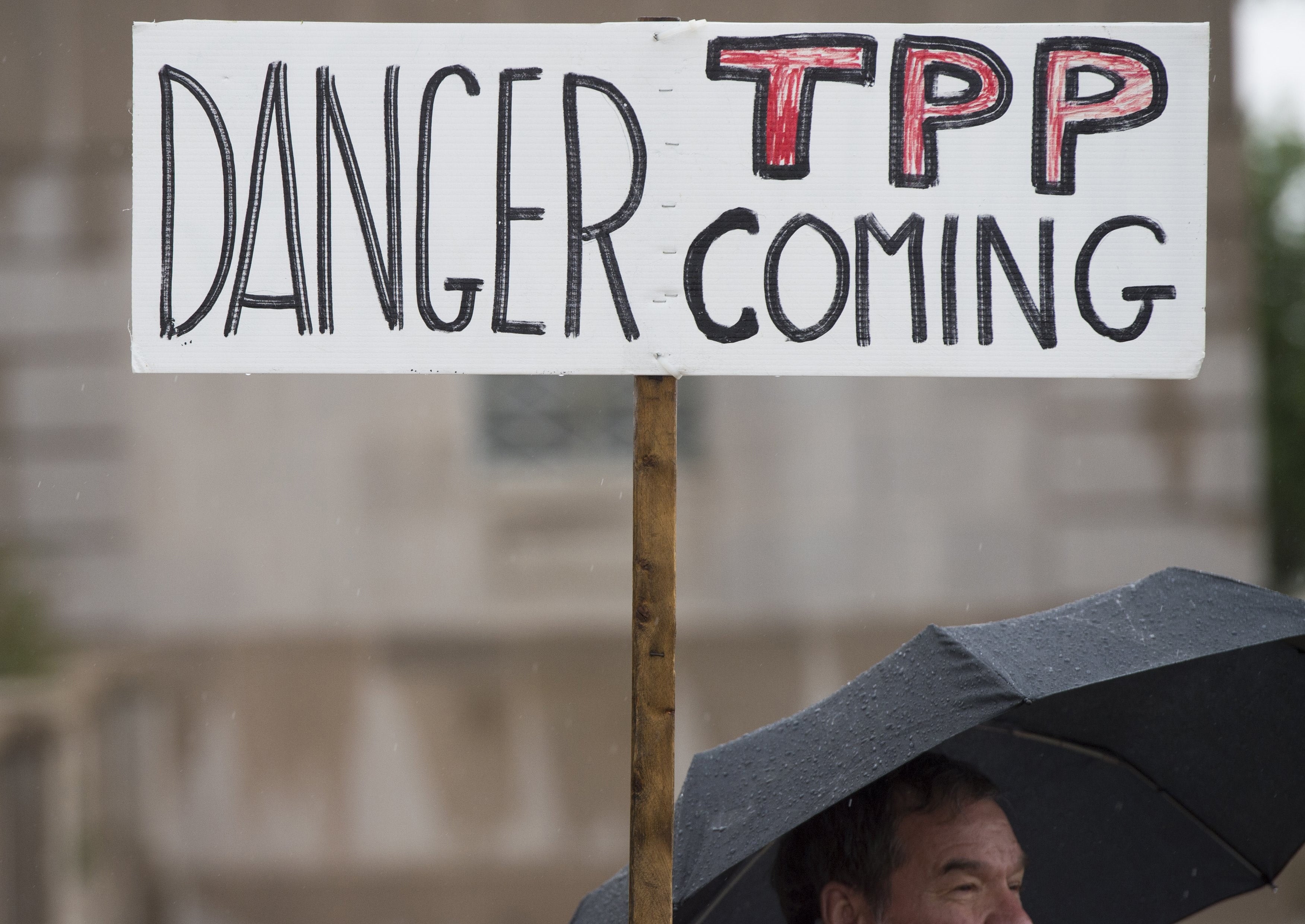 Negotiators of the controversial free trade deal, the Trans-Pacific Partnership (TPP), are thought to have finally reached a deal after five years' of talks.
The deal is between 12 countries including the US, Japan, Australia and Mexico and would cover 40% of the world's economy.
USA: Landmark TTP deal announced in Atlanta
It has been held up by differences over the length of intellectual property rights on biotech drugs, with the US wanting longer monopolies on drug patents. However breakthroughs have been made allowing Australia to keep its existing five-year protection period whilst allowing for flexibility on longer monopolies.
But not everyone has embraced the deal. Critics of TPP have long pointed to several aspects of the deal which are causes for concern. Here are the five major causes of concern:
Democracy
At the heart of TPP are the controversial Investor State Dispute Settlements (ISDS). These are secret tribunals in which private courts can sue governments for loss of profits caused by changes in legislation. This could happen even if the law concerned was passed to protect the environment or public health.
ISDS already operates in free trade agreements around the world and has led to several controversial cases. These include tobacco giant, Philip Morris, which is suing the Australian government for millions of dollars over the introduction of plain cigarette packaging.
Similarly Canadian-based firm, Lone Pine, sued the Canadian government over its moratorium on fracking. And Swedish energy company, Vatenfall, took the German government to court for deciding to phase out nuclear power over public health concerns.
Job losses
Anti-TPP campaigners in the US have pointed out that by making it easier to shift jobs abroad, the agreement could lead to huge job losses at home. They point to the existing North American Free Trade Agreement (NAFTA) which promised to create new jobs for US workers but actually led to millions of job-losses as work migrated to cheaper areas.
Such trade deals are also thought to push down wages and endanger workers' rights as increased competition puts pressure on the labour market.
Increased drugs costs
One aspect of the negotiations is to lengthen the monopoly that big pharmaceutical companies would hold on drugs. This would limit patients' access to cheaper generic drugs and increase the financial burden on health services.
Decreased food safety
TPP seeks to remove regulatory barriers to free trade. But critics warn that many of these barriers are in place for public health reasons. The fear is that regulations will be levelled at the lowest common denominator, meaning that countries with stricter safety regulations on things like food imports will have to lower their safety standards.
Secrecy
One of the biggest criticisms is the ongoing secrecy of negotiations which have all been held behind closed doors. The public have no access to what is discussed. Even politicians have extremely limited access to the negotiation documents.
In the US only members of congress with special security clearance can access the documents in a special reading room. They cannot make copies or even take their own handwritten notes out of the room and are forbidden from telling anyone else what they have seen.
The only information the public has gained in fact has come from leaks such as Wikileaks which published extracts on intellectual property proposals.
Supporters of the deal claim this is normal procedure for all trade deals, but the James Bond-style secrecy hasn't helped increase people's trust. No wonder, perhaps that Wikileaks founder, Julian Assange has said of the deal: ""If you read, write, publish, think, listen, dance, sing or invent; if you farm or consume food; if you're ill now or might one day be ill, the TPP has you in its crosshairs."
Join our commenting forum
Join thought-provoking conversations, follow other Independent readers and see their replies