TSB to close 164 high street branches and cut 900 jobs
Bank says move driven by 'significant shift in customer behaviour' as customers go online
Wednesday 30 September 2020 14:44
Comments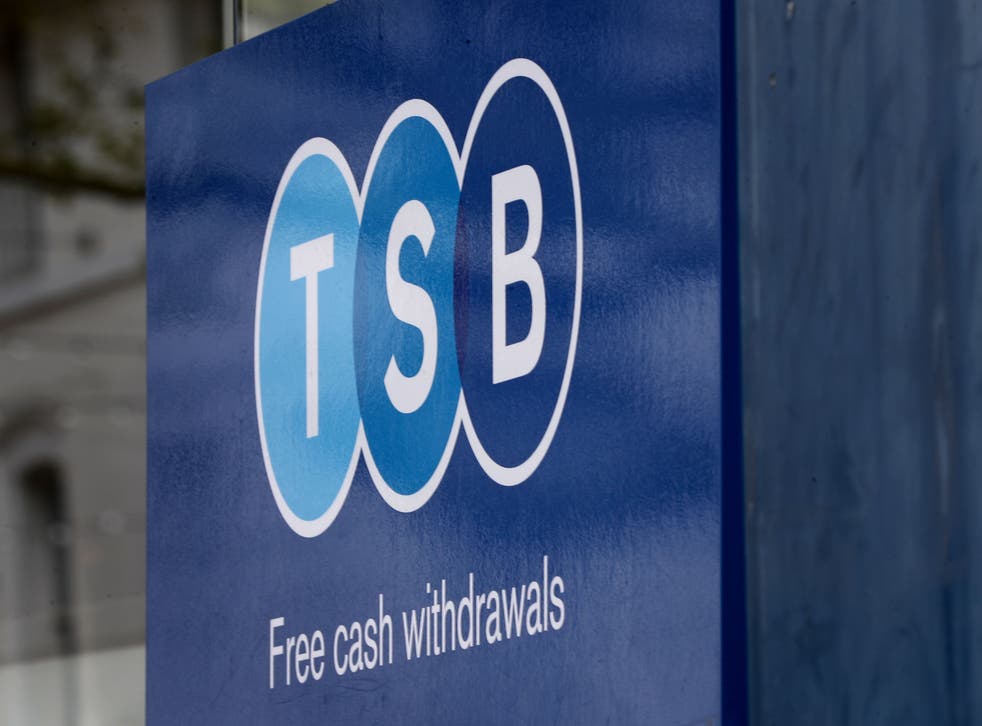 TSB has said it will cut around 900 jobs as part of plans to close 164 of its high street bank branches.
The move will reduce TSB's presence to 290 branches after closing more than half of its sites in seven years.
TSB said it had responded to  a "significant shift in customer behaviour" as customers move to online banking and make fewer visits to branches.
The bank already had plans to close branches but said these had been accelerated due to the coronavirus pandemic.
TSB chief executive Debbie Crosbie said: "Closing any of our branches is never an easy decision but our customers are banking differently – with a marked shift to digital banking.
"We are reshaping our business to transform the customer experience and set us up for the future. This means having the right balance between branches on the high street and our digital platforms, enabling us to offer the very best experience for our personal and business customers across the UK.
"We remain committed to our branch network and will retain one of the largest in the UK."
Dominic Hook, Unite national officer, said: "Unite has urged the bank to rethink these plans and protect these much-needed jobs during the current health pandemic.
"Not only do these staff deserve more from their employer after showing the utmost loyalty to TSB, but customers will be deeply hit by these branch closures.
"Unite has argued for some time that the financial services industry has a social responsibility not to walk away from its local customers, who continue to need access to banking in bank branches."
High street banks have closed thousands of branches and made tens of thousands of workers redundant in the past five years.
Last month HSBC announced that it would speed up plans to cut 35,000 jobs globally after profits fell 65 per cent in the first half of the year. 
The bank blamed a host of problems for the profits squeeze including Brexit, low interest rates and the Covid-19 pandemic.
Register for free to continue reading
Registration is a free and easy way to support our truly independent journalism
By registering, you will also enjoy limited access to Premium articles, exclusive newsletters, commenting, and virtual events with our leading journalists
Already have an account? sign in
Register for free to continue reading
Registration is a free and easy way to support our truly independent journalism
By registering, you will also enjoy limited access to Premium articles, exclusive newsletters, commenting, and virtual events with our leading journalists
Already have an account? sign in
Join our new commenting forum
Join thought-provoking conversations, follow other Independent readers and see their replies