Twitter's only black engineering manager blasts company over 'diversity problems'
Justin Carissimo
New York
Thursday 05 November 2015 15:31 Comments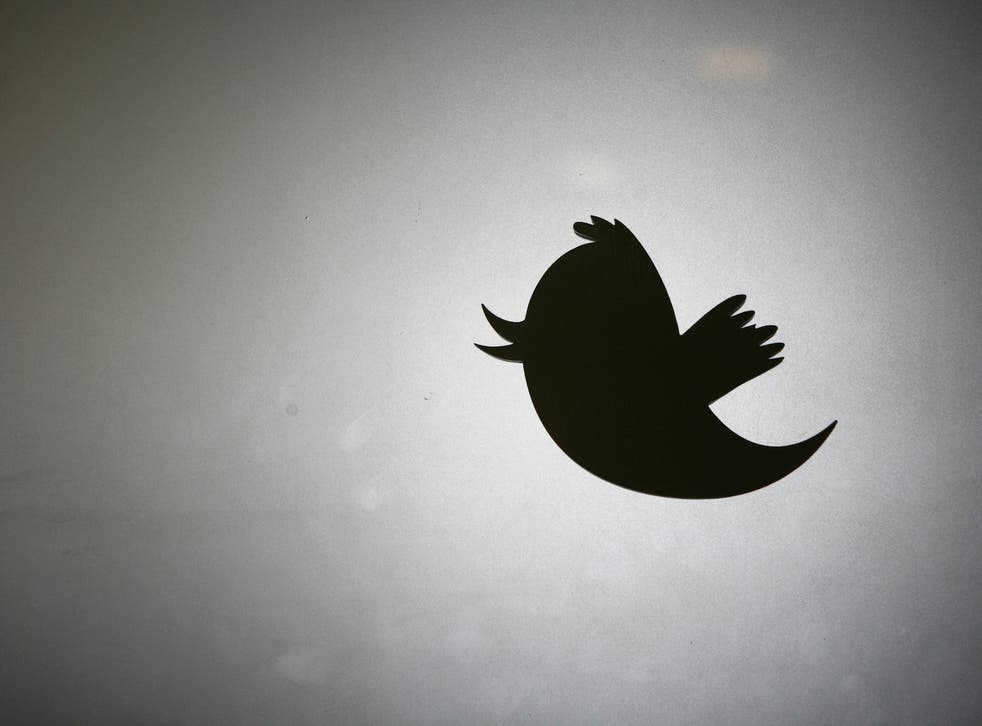 Leslie Miley, who said he was the only African-American in engineering leadership at Twitter, was laid off due to the company's recently planned downsizing.
However, Mr Miley told Re/code that he was not upset about his depature. Explaining through a lengthy blog post on Medium, Mr Miley said that while he loved being apart of the platform that elevates social change through movements like Black Lives Matter, the site did not reflect it's public push for diversity.
"There were also the Hiring Committee meetings that became contentious when I advocated for diverse candidates. Candidates who were dinged for not being fast enough to solve problems, not having internships at 'strong' companies and who took too long to finish their degree. Only after hours of lobbying would they be hired. Needless to say, the majority of them performed well," he writes.
Four percent of Twitter's US Engineering and Product team are Black, African-American, Hispanic or Latino while 13 percent are women, according to Twitter's blog. In contrast, 27 percent of African-Americans, 25 percent of Hispanic-Americans and 21 percent of women are Twitter users, according to the Pew Research Center.
Mr Miley continued by saying that most black employees were often overlooked.
"Twitter sponsored an event celebrating the work of Freada Kapor Klein and the Level Playing Field Institute. The former Head of the NAACP, Ben Jealous was a featured speaker. This event was attended by many a variety of leaders in tech representing a broad cross section of races, genders, and backgrounds. However, the employee resource group representing Twitter's black employees (@blackbirds) did not receive an invitation.
"And in June of 2015, Jesse Jackson was allowed to present at the Twitter shareholder meeting. Again, there was no communication to Twitter's black employee resource group. In comparison, when Hillary Clinton and Mellody Hobson visited, the Twitter Women Engineering resource group was notified and given an opportunity to meet privately."
A Twitter spokesperson released the following statement to The Independent:
"We're committed to making substantive progress in making Twitter more diverse and inclusive. This commitment includes the expansion of our inclusion and diversity programs, diversity recruiting, employee development, and resource group-led initiatives.
"Beyond just disclosing our workforce representation statistics, we have also publicly disclosed our representation goals for women and underrepresented minorities for 2016, making us the largest tech company to put hard numbers around its diversity commitment."
Mr Miley later told TechCrunch that his aim was not to embarass Twitter but to provide a lesson for everyone else coming into the tech world after him.
"People are like, 'Well, you need to give Twitter recommendations.' I can't recommend Twitter do anything. Twitter has to find its own way right now. I'm just here to say this is my experience. It wasn't all bad; it wasn't all good. It was just my experience," he said.
"Yes, there are parts that put people in an unflattering light, and I'm sorry that happened. But as bad as this person may think it makes them look, they also need to reflect back on how it made every person of color feel when you said some of the things you say."
Register for free to continue reading
Registration is a free and easy way to support our truly independent journalism
By registering, you will also enjoy limited access to Premium articles, exclusive newsletters, commenting, and virtual events with our leading journalists
Already have an account? sign in
Join our new commenting forum
Join thought-provoking conversations, follow other Independent readers and see their replies